I was sad to move away from the east coast and from my ability to drive to Nintendo World, only (to my surprise) to have the Alderwood Mall close to my new home open an elaborate Pokemon Center kiosk this month. As I enjoyed doing these before my move, I will be offering pokedoll pick-up runs once again (probably more often before, as I am significantly closer to the Pokemon Center kiosk than I was to Nintendo World).

I have ordered a paypal debit card but it will not be arriving for a week or two, so this mini-run will only consist of up to twelve slots. I am running low/entirely out of some sizes of bubble mailers, so I figured, why not combine the trip with a mini-run to the Pokemon Center kiosk?

All of my previous pick-ups and sales have shipped, with the exception of one pokedoll (as I ran out of bubble mailers). That single order and the entirety of this run will be shipped tomorrow or Thursday. Thanks to everyone for their patience~!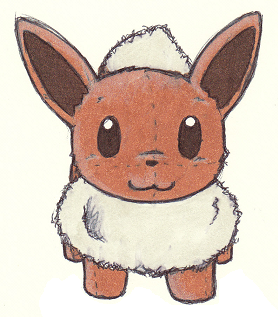 Pokemon Center Kiosk Run



When I visited the kiosk for my last run on Sunday, all pokedolls were available, with no mention of any being in short supply. Therefore, I will not be taking payment after the run for Skitty pokedolls, and as always, will be more than willing to take a back-up option or issue a refund if necessary for any orders.</b>




Legendary dogs, Lugia and gizamimi Pichu are minky.




Legendary dogs and Lugia are minky.

Eevee pokedolls are also available, though not in the vending machines.

Lucario, and minky Riolu pokedolls are available at an additional kiosk on the way there; if you are interested in one of those three, I should be able to pick them up for you.


Pokedolls are $16 each, and the larger, detailed, minky-ish Ho-oh and Lugia Pokemon Center plush will be $26 each (though on Sunday it appeared they were sold out of Lugia). I am hesitant to take orders on Tomys but you may be able to convince me; they would be $7 each. Orders will be sent in bubble mailers and shipping will not be too expensive--the total for a single pokedoll shipped within the US will be $18, as an example.

You may have noticed that my prices have risen by $1 since my first run--I want to keep them as low as possible, but with WA sales tax at 9.5%, plus the cost of gas, bubble mailers, shipping and paypal fees, I don't see any other option. I also want to be able to give discounts for orders involving multiple pokedolls, and this very minor increase in price will help me be able to do so. Don't expect any more increases in price, and again, I apologize for any inconvenience this may cause.

I ask that everyone please keep your order to a maximum of four pokedolls or one larger Pokemon Center plush (Ho-oh and Lugia available) and one pokedoll. Money from my paypal cannot immediately be transferred to my bank account, so (until my paypal debit card arrives) I am essentially putting my money toward these plush until the transfer of funds goes through.


Slots:

1. antoj (Skitty)
2. starlighteevee (Flareon, include Pokemon Center bag)
3. anyare (Lugia, large Lugia)
4. gonbe563 (Skitty, Munchlax)
5. dakajojo (Lucario, Riolu)
6.
7.
8.
9.
10.
11.
12.