It is with a heavy heart that I'm putting up my Giant Bulbasaur and Bulbasaur line zukan for offers. :c There are also a bunch of plush that I might accept offers on.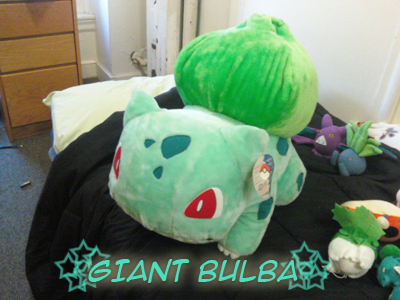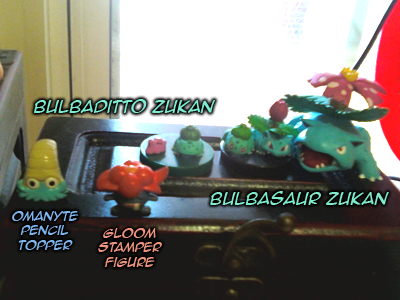 Basically, I'm going through tough times financially and I need a little more cash. These are the two most valuable things I'm willing to part with, so here they are. I was once a serious Bulba collector, but alas, my focus has turned to other Pokemon. So here's this.

RULES!
- PayPal payments only accepted.
- Shipped from USA 02465. Ask for shipping quotes.
- I reserve the right to decline offers.
- Offers end at 9PM EST on Wednesday, January 5.
- THIS IS AN OFFERS POST. I'm not pricing things. Please don't ask me how much I want for a particular item; you make the offer that you think is right.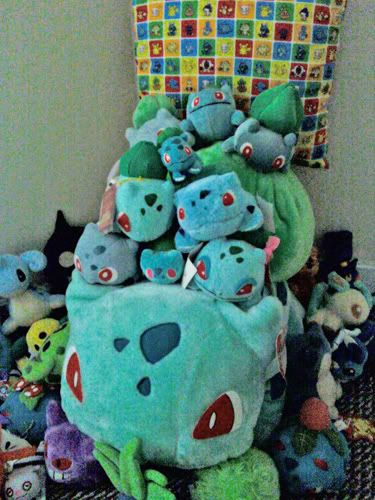 Giant Bulbasaur. Giant Bulba is a nearly 1:1 Play By Play. He is in like-new condition, with his tag intact (it is, however, fairly well-creased). More pictures are available upon request.

Offers start at $75.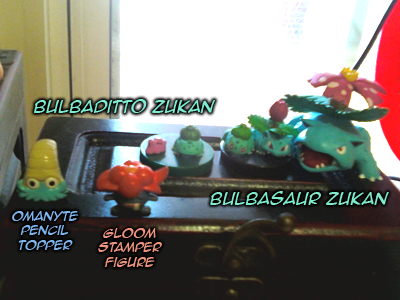 Bulbasaur Line Zukan. The Japanese Bulbasaur line zukan -- includes Bulbasaur, Ivysaur, Venusaur and black base. In like-new condition. More pictures available upon request.

Offers start at $30.

At this time, I am not selling my BulbaDitto zukan, but if this is a grail for you/you're willing to pay enough, I will consider offers. (So make them individually if you really want, but be prepared for me to say no...)



OFFERS CLOSED.



These are the plush in my plush!pile. I'm happy to part with a good chunk of them, so if you see anything you like feel free to make reasonable offers. Not pictured: loved Treecko pokedoll, fabric is pilled but otherwise in good condition. (Definitely not for sale: Leafeon, Omanyte, Clefairy, Ledyba, Ambipom, Lapras, Metagross, Magikarp, Vaporeon. Swampert pokedoll is a factory rejects.)

SOLD: Wailord, Charizard, Slakoth