I hope that everyone had a great holiday, and that 2011 is off to a great start! :3 I'm here to share a little photostory starring my buddy, Buoy the Buizel Pokedoll.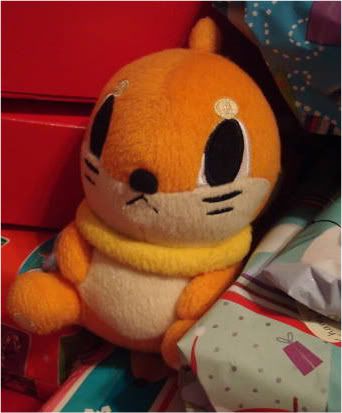 Buoy is all ready to celebrate Christmas with his friends! It's his first Christmas, what will he get?




Buoy: "<3 This is exciting!"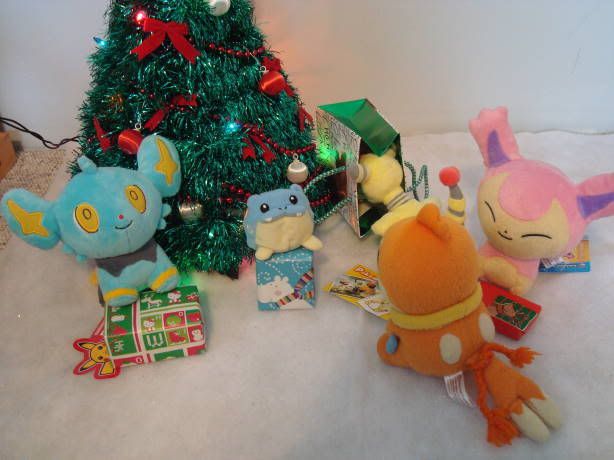 The presents are distributed, but where is Buoy's?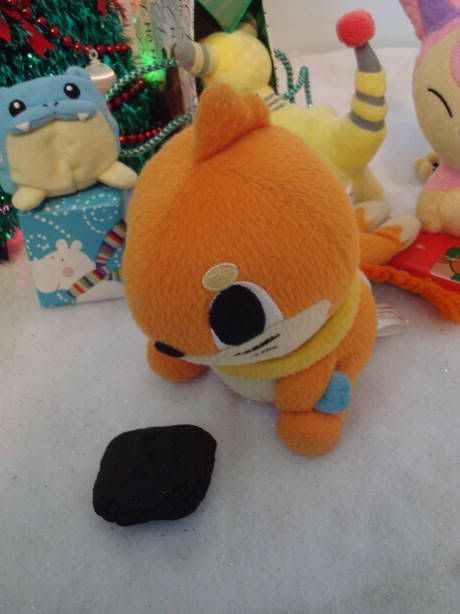 Uh-oh...
Buoy: "D:"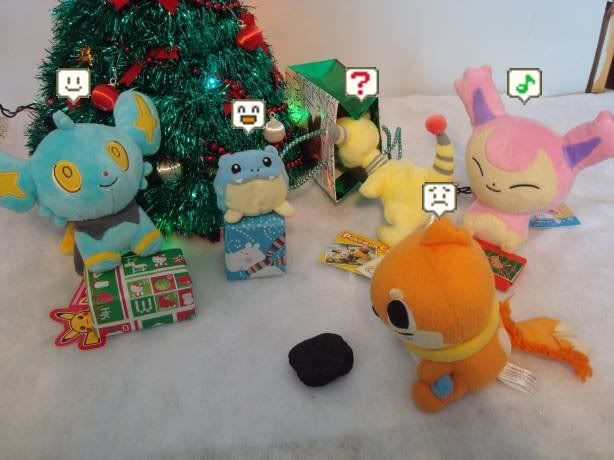 Buoy is not at all happy with this Christmas gift!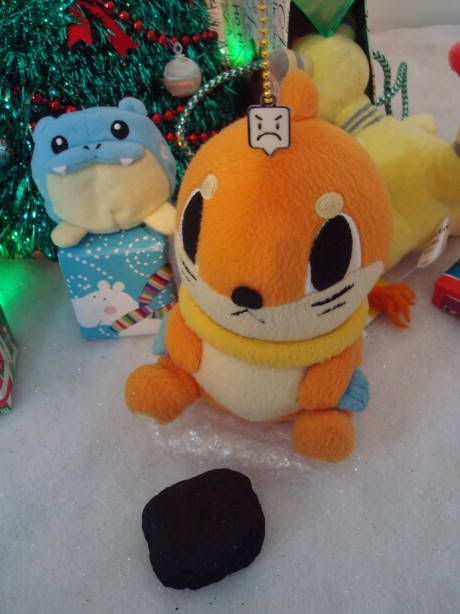 Buoy: "I wasn't bad this year, why did I get a lump of coal!?"

But wait, it turns out that the coal was just a joke by his friends! That wasn't very nice... So what did Buoy really get for Christmas?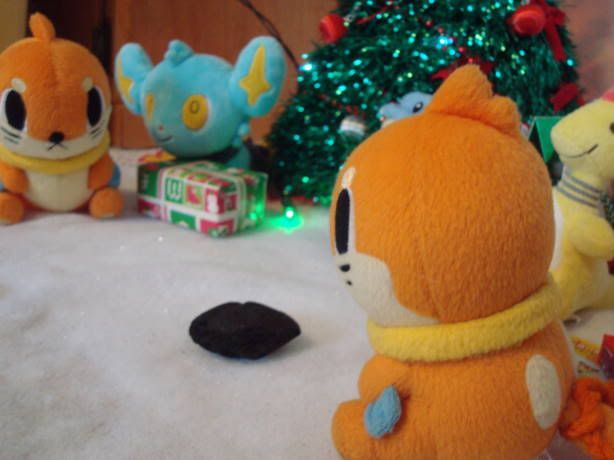 Shinx: "Ta-da!"
Buoy: ":D!"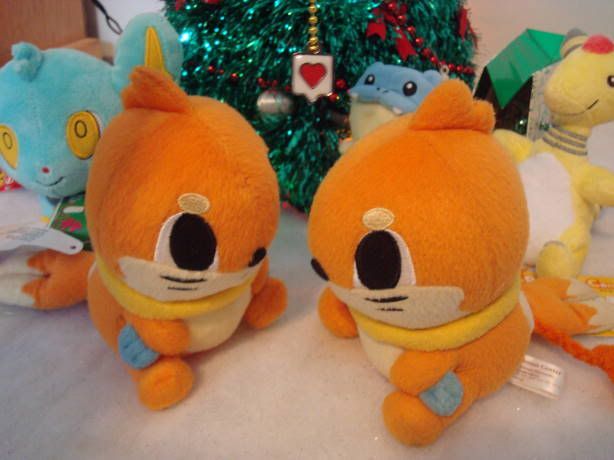 Buoy doesn't have to be sad anymore, because he got a new friend for Christmas!

The inspiration for this silly photostory came from my mom. On Christmas, I commented on how sad the Buizel Pokedoll looks, and she said that maybe it's because he got a lump of coal for Christmas, instead of a proper gift. xD However, Buoy didn't get coal, he got a new friend instead. :) (And I got a mint Buizel Pokedoll, so yay!)

This picture is my entry for the contest: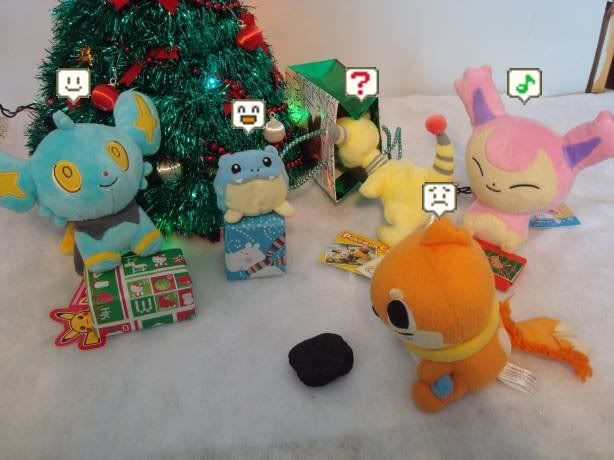 I love the walky emotions. They're too cute!

Thanks for reading, everyone! My next post will be a collection update, because I got tons of Pokemon goodies for Christmas. :) There will be lots of Buis, for sure! :D