Hey everyone, this is my first sales! I come bearing pokemon erasers, pez dispensers, custom stuff for sale and a few more things that all need homes. Everything in my sales is cheap, $6 at the most ! Please take this stuff, I need them gone!
I also have a custom painted mini tote bag I'm putting up for offers to test the waters...if it does well, I'll open commissions, so expect to see a post like that in the future! ;)




-Policies-

- I ship from Tennessee, USA and will try to ship internationally, although I've never done it before. So please be understanding!

-I am not responsible for items lost or damaged in the mail.

- Shipping is usually only a few dollars, but will be more expensive for international/heavy items. Shipping is not included shown price.

- I ship whenever I can, which is usually within a few days to a week depending on how life goes!

- Payment is through Paypal only. All money in USD please.

- Items can be held for 24 hours. If you contact me, this can be prolonged, but please do not abuse this.

- Trades are currently closed, but I hope to open them again in the future.

- Offers end when I feel the right price has been reached!

- All items come from a smoke free, cat and dog friendly home. :)

- Feedback is here: community.livejournal.com/pkmncollectors/5132873.html

- If you have any questions, don't be afraid to ask! :)

Happy shopping!



-Pokemon Merch for Sale-

Misc. Stuff
Everything here is in great condition, besides a few tiny scuff marks.
Pachi pez dispenser: $2
Torchic Pez, Girantina Mcdonalds top, Pikachu toy: $1 each



Pokemon erasers
Rubber, squishy, and latex free, these erasers are pretty and neat! The little figures inside are flat on the back and look to be made out of rubber. The erasers come with plastic cases ( Any strangeness you see on the erasers is from the plastic case.)
Piplup(x2) Pikachu (x3) Pachirisu (x2) $1.50 each!



+Customs For Sale+

Pokeball Earrings
These Great Ball and Ultra Ball stud earrings need some good homes! They are super cute and about the size of a dime.
They are $6 each.
They will be sanitized with rubbing alcohol before being shipped.



Berry Charms
These berry charms also need homes! Perfect for phone charms, or cute props for your pokemon figures! They are: Belue, Oran, Rawst, Aguav, Grepa, Rawst, and Pecha - each one is about 3/4 of an inch tall. I can get individual pictures of each!

(Pecha berry is .40 cents because of slight paint discoloration

and cracks during baking process.

)
They are $3 each, or $18.00 for all of em!



Hand painted Togekiss Mini Tote Bag
After much thinking, I've decided to put this up for offers. I can't decide on a solid price, and I may open up commissions for them if they do well (maybe even full sized tote bags)!
Offers start at $4.
This cute little Togekiss was painted with fabric paints on a white mini tote bag, made of canvas like material. It measures 5.5 inches x 6 inches. A care sheet will come along with it. (Those little holes you see in its wings are from plastic packaging pin thingies)

Front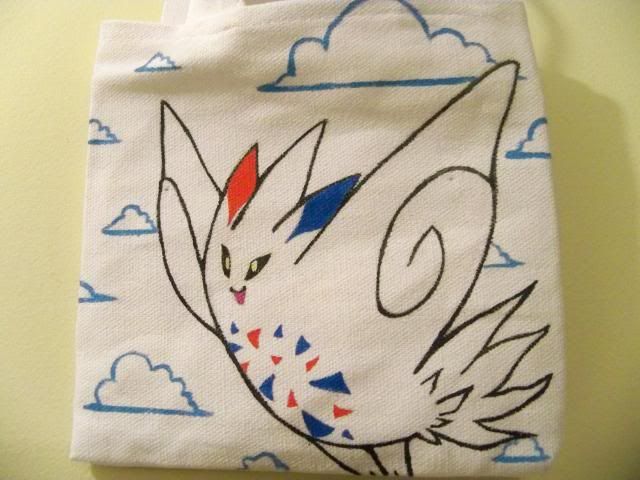 Back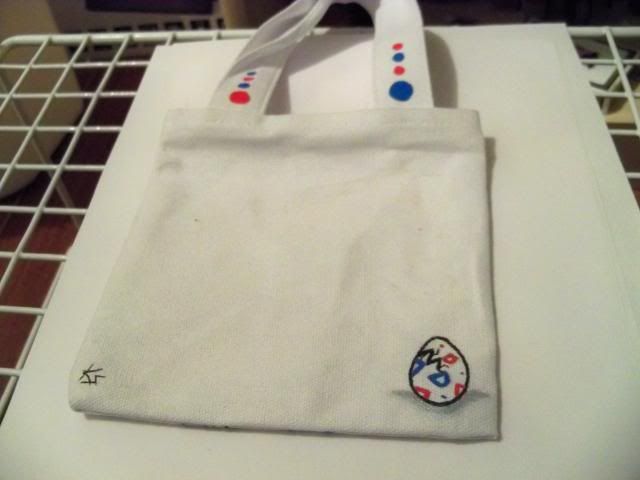 Sales permission granted by denkimouse 1/1/2011.