All previous orders from my shop, private sales, and trades have been sent out. FFF. I have a bunch of tracking numbers to send out via PM--so if you don't get yours tonight you'll get it tomorrow :3 Sorry for the minor delay the holidays threw me off a bit XD

I've just updated my sales with various plush. Lion Mountain is being sliced and diced due to the fact that I need some funds (because my best buddy wants me to wear a neon orange suit to his wedding -.-). For that reason I won't be accepting trades unless Pokedolls are mentioned <.<; It's like an addiction.



Clicky~Clicky!!

I'm also taking offers on:: Giratina Pokedoll Charm, Custom Luxio Plush, Luxray Zukan so be sure to check it out!
NOW FOR A GAME GAIZ. :D

I want to see your Pokedoll armies <.< Here's mine::




22 of the little gaiz. >.> C'mon do it you KNOW you wanna! LEAVE EM IN THE COMMENTS! XDD

Also just because this is starting to get a bit long--I have a couple of grails!

BUTTERFREE POKEDOLL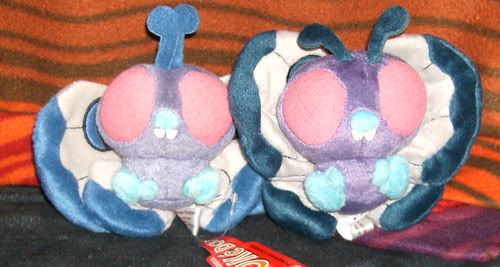 Times...two? o.O YEAH. I bid on one and snagged another in a GA. One is the US release and the other Japanese. Thou the Japanese one on the right is my favorite :3 Darker and PRETTY.

I've been waiting to snag this little guy for awhile. I also snagged::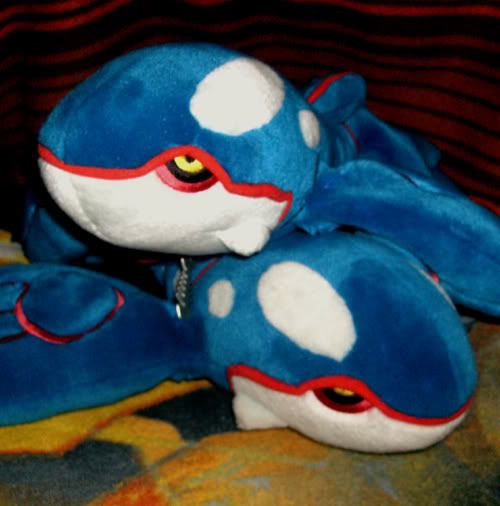 ANOTHER KYOGRE. The new one is on top--a bit more loved up but he is pretty cute. :3 This one gets carted around with me everywhere (there's actually a convention coming up that I'll be carrying him around at) XD

Thanks for looking! :D