As painful this is to do, I've decided to part with a few things from my (small) personal collection due to space, other collection priorities and to hit my goal amount for an important trip very soon. This includes Eeveelutions, Rotoms, Raichu TFG and other things!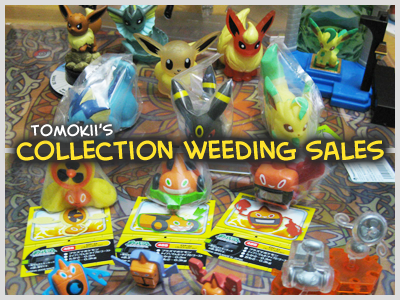 I ship from the Philippines! Shipping for flats is $2.50, $3 for figures and $4 for heavy things/plush. :)

I don't have access to a close PO, but I will get these out by next week latest!

I am not responsible for lost packages. I am tired of losing money for refunding people. :( PH post kind of suck because even registered mail gets lost(?!), but this only happened once. If you really need insurance I will use a private courier, and it will be very expensive. Also, my PO doesn't issue receipts at all, I would appreciate your patience in waiting but you can have my word that I do not scam people. :)

All items are from my personal collection and are in perfect condition. Most have been living in plastic, and I come from a smoke and pet-free home! I will ship with all the original boxes/plastic unless requested otherwise.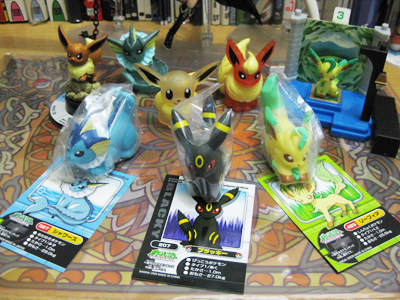 Eevee TFG - sold
Clear Eevee, Vaporeon, Flareon - sold
Leafeon Palace - sold
Attack Umbreon Kid - sold
Attack Leafeon Kid - $12
Attack Vaporeon Kid - sold



Glaceon Palace - sold
Attack Glaceon Kid - $12
Flareon lenticular - $1
Eevee, Vaporeon sticker - $0.50
Flygon Tomy - sold
Drifloon Kid - $5
Aipom Kid - $1
Mew Chou Get - $5
Gabite Palace - $5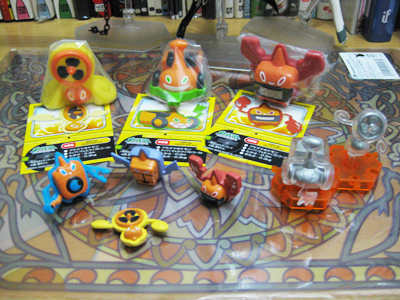 Fan, Cut, Heat Rotom Kids - $5 each
Platinum Cut, Fan Rotom Chou Gets - $3 each
Wash, Frost, Heat, Fan Rotom Keshipoke - $3 each
...or everything for $25! (saves $8!)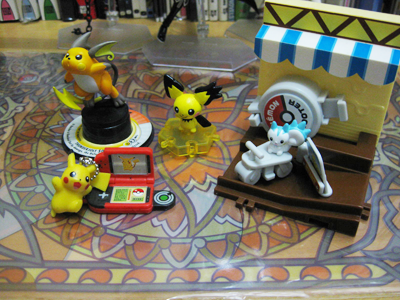 Raichu TFG - sold
Pichu Chou get - $2
Pikachu w/ Pokedex Keychain - $3
Pachirisu - sold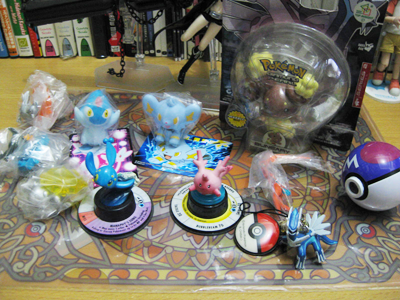 Normal, Platinum(x2) Staravia Chou Get - $1 each
Platinum Turtwig Chou Get - $1
Attack Azelf Kid - $3
Attack Shinx Kid - $8
Buneary Jakks figure - $5
Manaphy TFG - $4
Corsola TFG - sold
Dialga Strap w/ DS cleaner - $1
Deoxys strap - $1
Zorua Pokeball (does this) - $5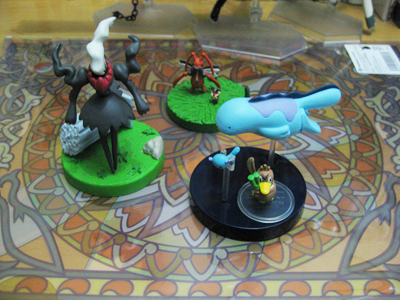 Darkrai Zukan - $3
Kricketot Zukan - $2
Wooper/Farfetch'd Zukan (yours will be MIP!) - $12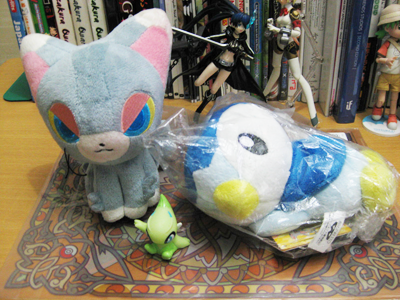 Glameow Pokedoll - sold
Sleepy Piplup - offers please♥
Celebi kid is not or sale!


January customs post will be open in a few days, because I want these items gone first and I don't want to post a huge huge post with a ton of pictures. XD Traditional art (watercolors, markers) commissions will be open too, if anyone would be interested in that. Here are some samples! :')♥ Thank you!