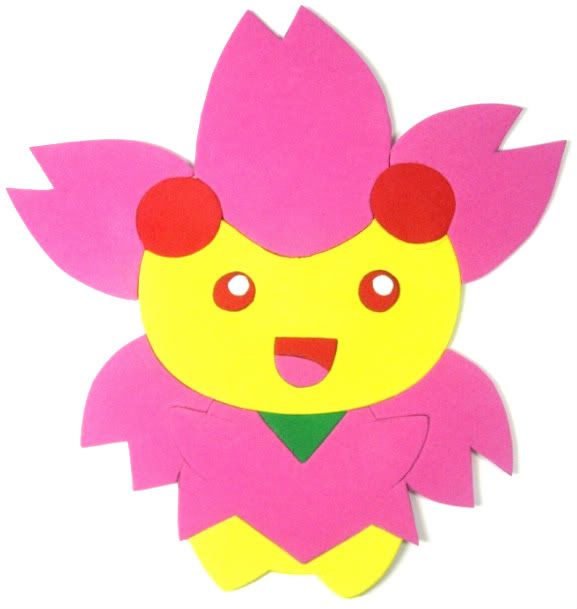 Good day! Sorry for the unoriginal title but it gets to the point, doesn't it? XD We finished this month's batch of foam Pokemon early, so I've decided to open a few more slots. But first, here is a preview:



This time, I couldn't fit them in one picture, so to see the rest of the month's work, please head over to the Pokefoam Gallery. =) If you are interested in a foam pokemon of your own, please visit our shop by clicking the banner below:



Secondly, the last few Pokemon from my collection weedings still need a home. Sales are beneath the cut. I've also added a few zukan for sale and slashed prices on everything.

Rules
Payment
1. I accept Paypal only! I am not able to accept checks, echecks, or money orders atm. Am currently not accepting trades.
2. I require payment upfront within 24 hours. My feedback thread is here!

Shipping
1. By default, I ship First Class, no insurance, no tracking. If you want these, you must request them!
2. I ship from CA. Shipping varies between $2.50 - $3.50. This fee covers shipping/handling, packaging materials, and paypal fees.
3. Once an item leaves my hands, they are the responsibility of the postal service. I will secure them to the best of my ability.

Ordering
1. Please specify your location when ordering. This is so I can give you an accurate quote.
2. Please send all payments to

lmoast@gmail.com

- remember to copy and paste this address or double check your spelling before finalizing payment



Giratina-O Pokedoll, American release, Minky, NO TAGS - $10, please give him a good home ;_;
Venusaur, Beedrill, and Dragonite tomys - $1 each
Turtwig, Grotle, and Torterra Jakks - $1 each or all three for $2.50
Burmy amd Machamp kid (Machamp has marks) - 50 cents each
Sharpedo and Staraptor cart (Hasbro) - 50 cents each
Salamence - $1



Heatran zukan - $8
Registeel zukan - $13
Rayquaza European buildable figure (NOT a zukan): $8
Absol zukan piece: $6
Tangela zukan piece: $1
Moltress zukan: $8
Feel free to haggle.

Finally, does anyone know the brand of this Rapidash? Or is she a bootleg? Although I think the fire is too detailed for a bootleg (click the photo for full-size). She's a little beaten up since I played with her when I was younger. She came with her hind legs attached to a green base which had since fallen off. EDIT: Majority opinion seems to be bootleg of a zukan! Thanks guys!