Hello! just a post asking if anyone has either of these plush for sale or know where to find them?

First is the Typhlosion Banpresto. I stupidly never got it when i could have..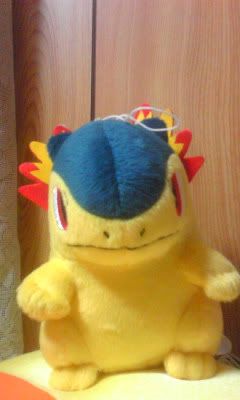 I really want to add this guy to my collection!

I'm also looking for the Kyogre Pokedoll... blah!



I'd prefer both tagged and with Tush tags... but i'd be happy with atleast Tush tags..

Thank you =D