a) I have added a couple of new items to my sales post such as Snivy plushes, a Chikorita 10th anniversary Pokedoll and some Glaceon figures. Click on the banner to be directed.





b) It's probably gonna be a long shot but if you happen to have a Shaymin Sky Forme Pokedoll mascot charm (pictured here) for sale, please let me know? I am also interested in any kind of Skymin straps, as long it's the mascot kind (not flat ones, except the Pokemon Center metal charms) I would prefer to buy from community members if possible.


c) Recently I am addicted to collecting Pokemon Center tins, especially Pokedoll-themed tins.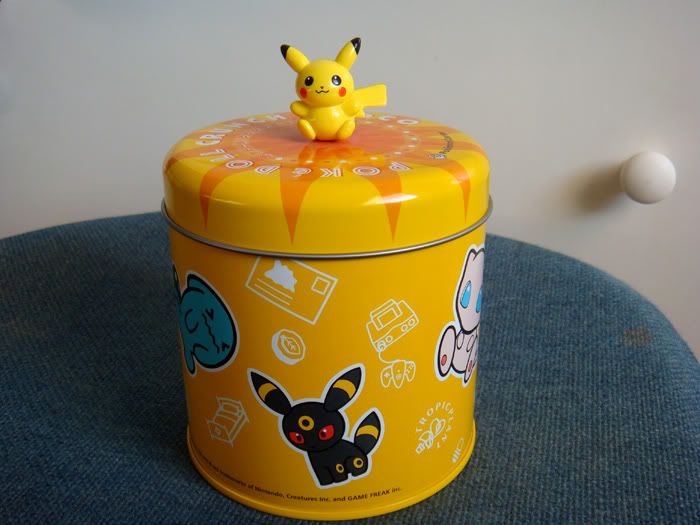 This tin is my latest addition and I'm very happy to finally own it :D This tin has been on my most wanted list for quite some time but I had forgotten it has Pichu Pokedoll art on the other side! (Celebi and Magikarp are also featured) It was a nice surprise as I love Pichu Pokedoll artwork ^_^

It's in excellent condition externally but the inside smells of smoke... Is there a way to rid of the smell without damaging the tin?

Thanks everyone :)