A small reminder that I'm doing a pick-up for pokedolls, etc. I should be able to visit the kiosk this evening (schedule permitting); if not, I will definitely be heading there tomorrow.

As a reminder, the kiosk recently began stocking pokedolls of Celebi, Groudon, Kyogre, Giratina (altered form), Darkrai, Arceus, and Shaymin (both forms). Lucario/Riolu are back in stock.


Click the tower of Celebi pokedolls to view my pick-up post!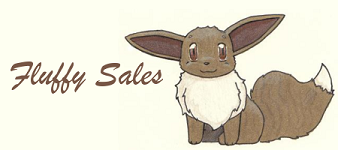 And a small sales plug; I still have many items available, including (but not limited to) 19 kids, clipping figures, chou gets, chupa surprise and freebies~!


A few more small things:
1. Unsent orders from my sales are being mailed today. I took a bit longer than usual because I needed to pick up bubble mailers and other packing materials, I'm sorry. @_@
2. If you received a package from me with Pokemon candies, they are NOT expired and are 100% edible!
3. If anyone knows where I can get a 1/1 Emolga (other than eBay), that would be great! I know Gin normally does pick-ups, but I hear she's visiting the US, and I want to make sure I'm able to get Emolga before he's gone. I can't afford it right now, but will be able to in a week or two when I receive my tax return.