Hey everyone! Dionashi here with my first Scraggy/Zuruggu collection pics! As some of you know, I also collect Rotom and Croagunk, and now Scraggy is part of the family (something about their creepy and cute teeth showing smiles gets to me)~

I've been spending a lot on this fellow buying anything I could find of him, I ended up with doubles of some of the items! There'll be a small sales at the end of this post for that~

So without further ado, here's Scraggy!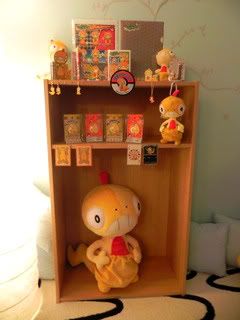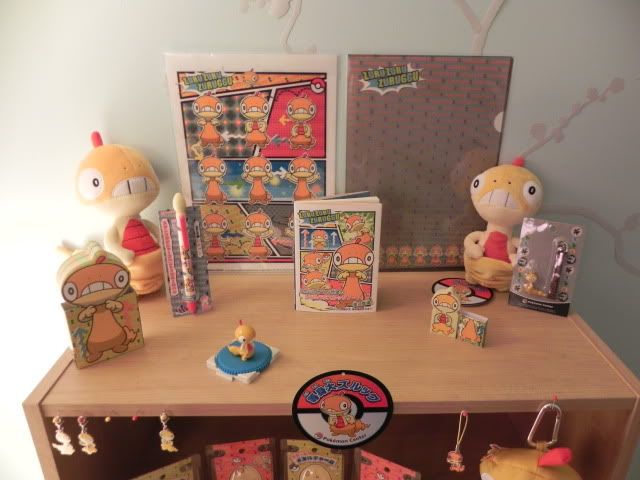 Top shelf! (I actually had to buy a new bookcase for this collection XD)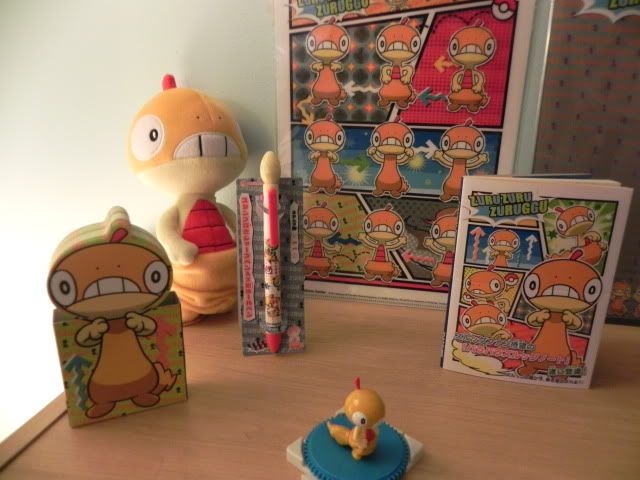 ZuruZuru Zuruggu Pokemon Center items, except for the Tomy Plush. Here we have a notepad, a multi-colored pen, Tomy Plush, notebook, clearfile, and MC figure~ The egg at the top of the pen actually opens up to a roller stamp!




Here's what the roller stamp makes! (Sorry for the crappy quality)



Another clearfile, the Pokemon Center plush, Scraggy strap, and Scraggy eraser! On the left is the notebook again. The notebook is really cool and has a scraggy flip animation in it on the corner!

A video of the flip animation for you guys :D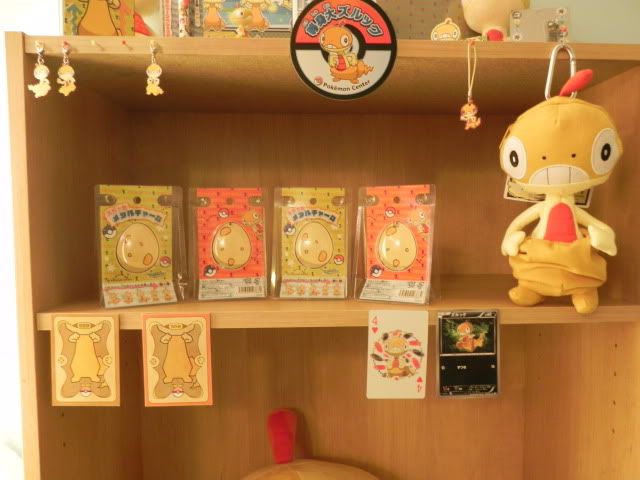 The second shelf. Those containers are what the metal charms came in. I thought they looked awesome so I put them into my collection as well~ The bottom left are custom Tarot-styled cards that I made :D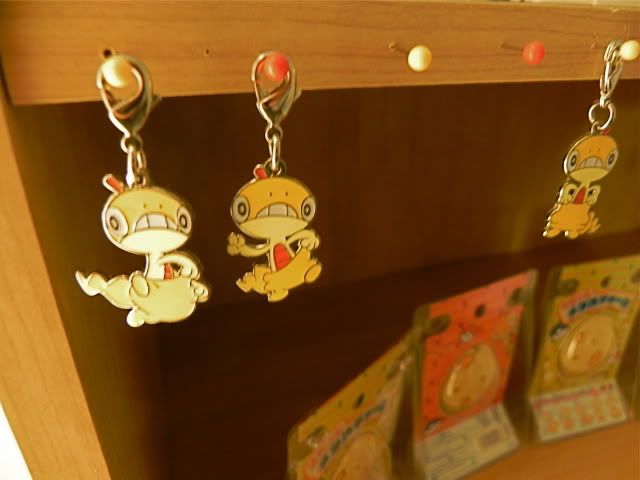 I only have 3/5 of the charms! I gotta hunt down for the last two >:D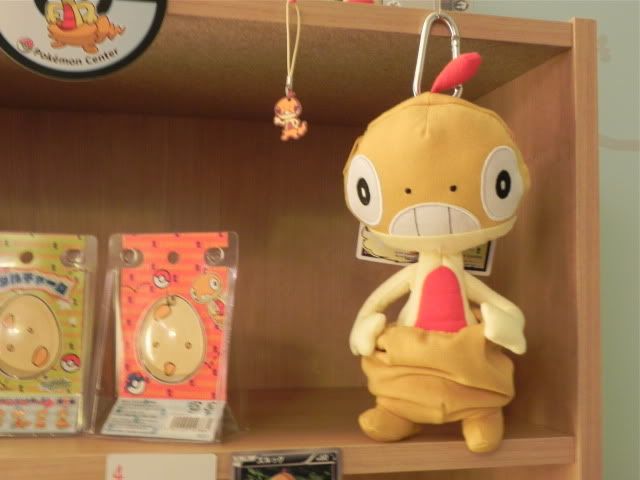 The Scraggy zipper pouch plush along with a custom charm.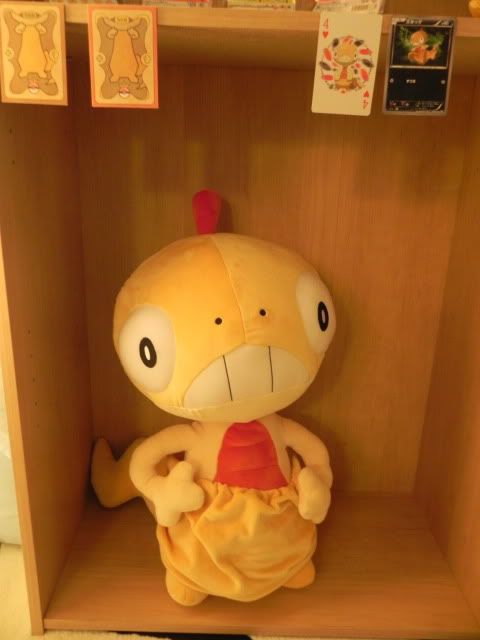 And last but not least, 1/1 Scraggy! He seems kind of lonely down there all by himself...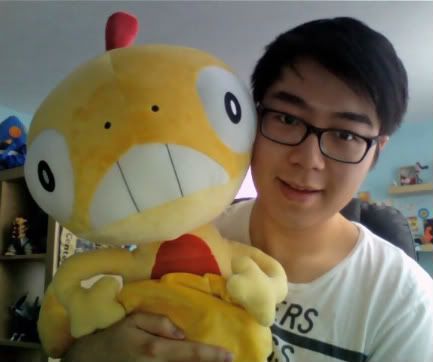 Much better <3

Thanks for looking through!

~~~~~~~~~~~~~~~~~~~~~~~~~~~~~~~~~~~~
Small Scraggy/Zuruggu sales:
(Shipping is from US)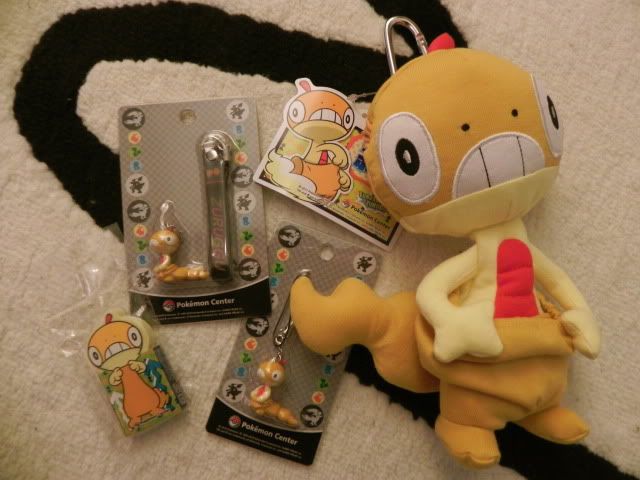 Scraggy Eraser - $6
Scraggy Pokemon Center Strap (with rubber name strap) - $15
Scraggy Pokemon Center Strap - $13
Scraggy Zipper Pouch Plush - $22


Thanks for viewing!