SUP GUIS :B

I've received mostly everything that I've been waiting for... just a couple more customs on the way. Hopefully they'll make it here by my spring break, so I can make a HUUUUUGE collection post. C:

For now, I have some extras left over from buying lots of random crap and GA's and stuffs so here are some quick, small sales!

As a warning though... I have a poster project, essay and two presentations all due next Monday/Tuesday, so I will probably not ship until AFTER those are done! But I promise I will ship them ASAP after those two days. For comfort, here's my feedback thread: SEE, YOU CAN TRUST ME GUIZ 8D



RULES



- I ship from California, and I am willing to ship internationally.

- Prices do not include shipping. At this moment, I will only accept Paypal. NO E-CHECKS PLEASE.

- Haggling is a-okay! I want this stuff out so PLEASE feel free to haggle on anything you want especially since I suck at pricing things. If it's within reason, I will most likely accept.

- Trades are a-okay too! I will give my soul trade ANYTHING/EVERYTHING for any of the items on my wants list which is here: CLICK MEEEEEE. I am also willing to trade for customs. I <3 customs.

- I am willing to hold for 24 hours. I haven't really been good at enforcing this rule, but starting from now, I will. If you do not respond back to me within 24 hours after I provide you a shipping quote, your right to the items will be forfeited to the next person who asks.

- If the item is mint with tags, I will say so. Everything else will be in used conditions. Please inquire for more detail if you want to know more.

- Once item(s) leaves my hands at the post office, I am not responsible if anything gets lost/damaged. If you want anything extra (e.g. tracking, insurance) please let me know and I can factor that into costs. Items are generally shipped first class. If it requires something else (e.g. parcel post), I will let you know. If you want some quicker form of shipping (e.g. priority), let me know and I can factor that into costs as well.

- Sales permission granted by linealba a while ago.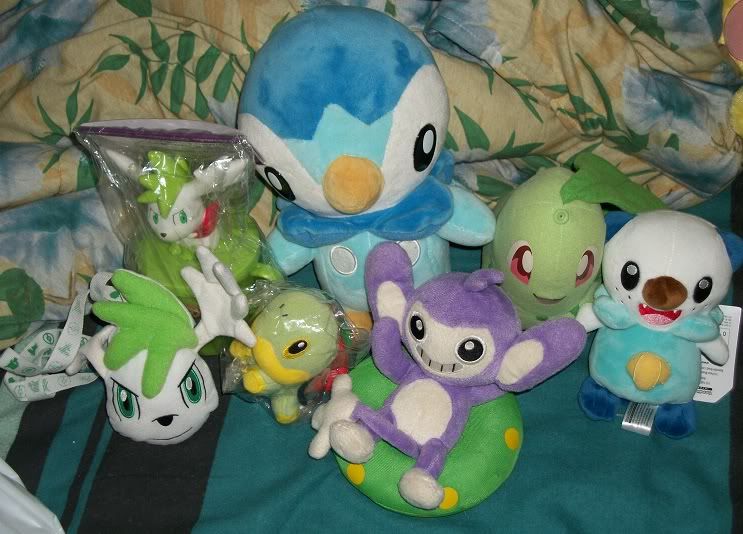 Tomy Piplup - $5
Shaymin cup (MINT - never taken out of packaging) - $10
Turtwig clipping plush (MWT) - $6
Aipom UFO - $4
Banpresto Chikorita, Shaymin head/face/pouch thingy - $3
Oshawott Pokecen Plush (USA version, MWT) - $15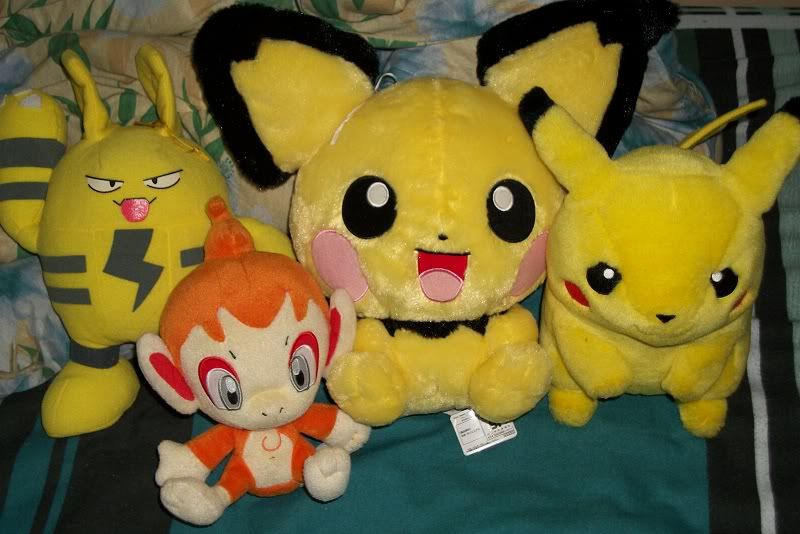 Pichu DX UFO (MWT - I've had this guy forever.. PLEASE TAKE HIM AWAY ;o;) - $10 OBO
Elekid, Chimchar - $4
Pikachu - $3