Alrighty, after looking through my COMPLETELY over sized pokemon trade binder I've decided to part with some older stuff... From the first Team Rocket set and up. So if your looking for some older cards please have a look.





Prices are written on cards.

Shipping is $2.00 to the USA and $3.00 [possibly more depending on how much is purchased] over seas.

Hold policy- I got screwed last time I held stuff but depending on what you want I might be able to hold for you.

M- means mint

NM- means near mint

U- means used. most used cards just have some light marks on the holo spots.. but if your concerned about any one card your interested in I'll tell you how good or bad off it is.

* -a star means reverse holo but you may not be able to tell because of the light.

ANY QUESTIONS FEEL FREE TO ASK!!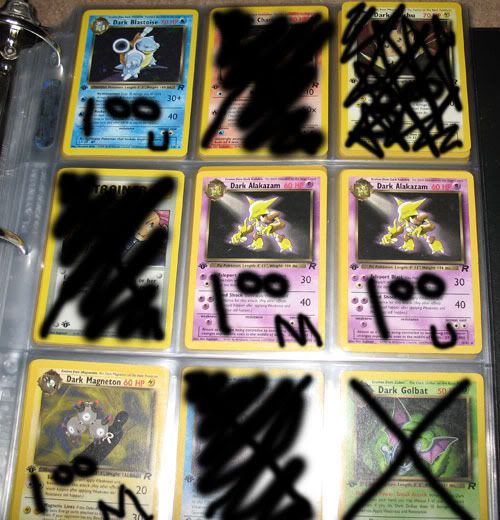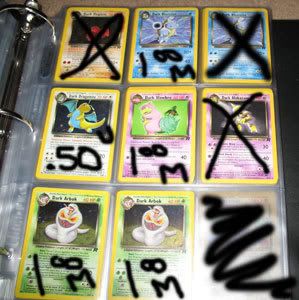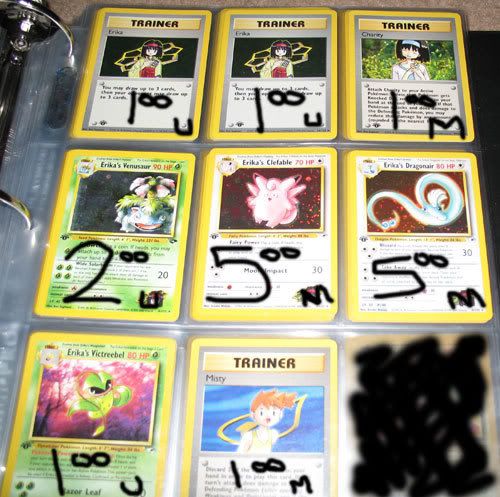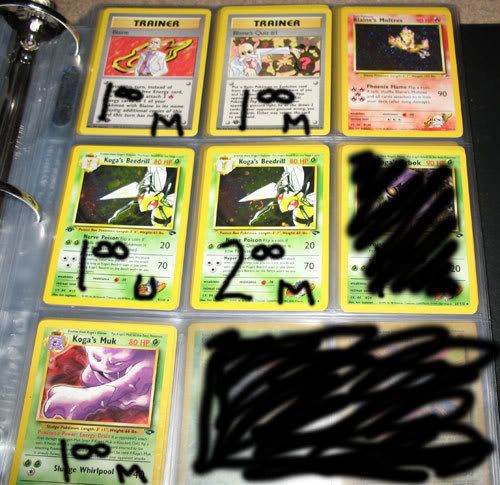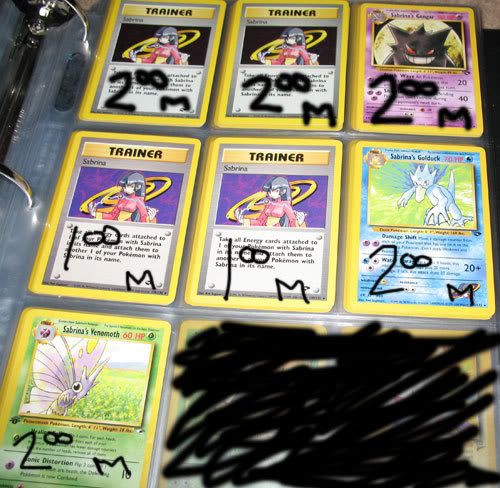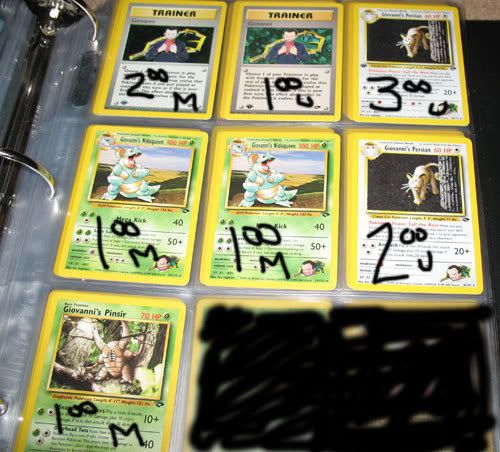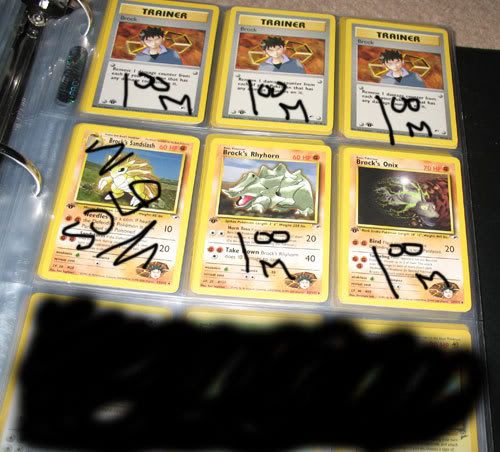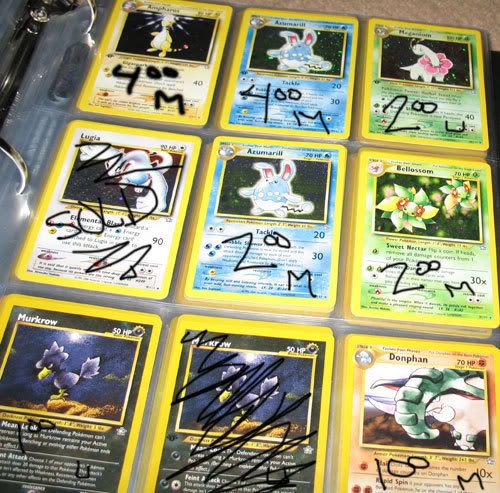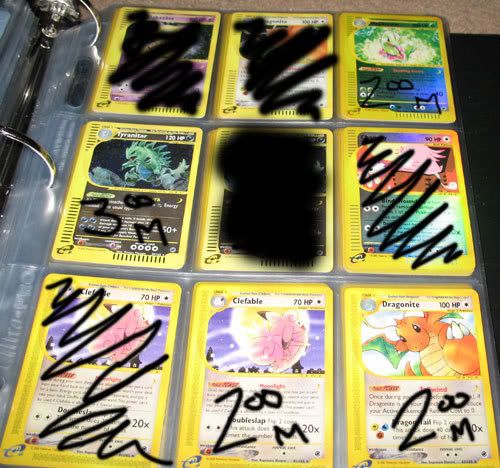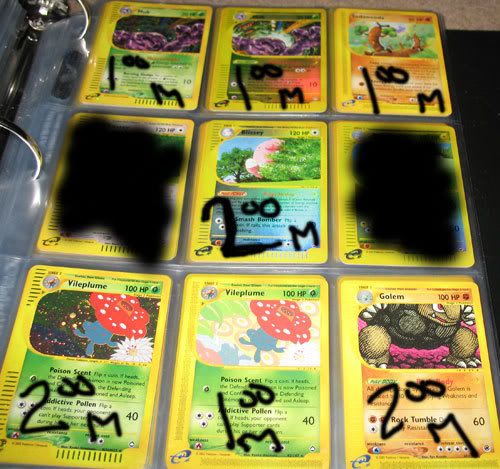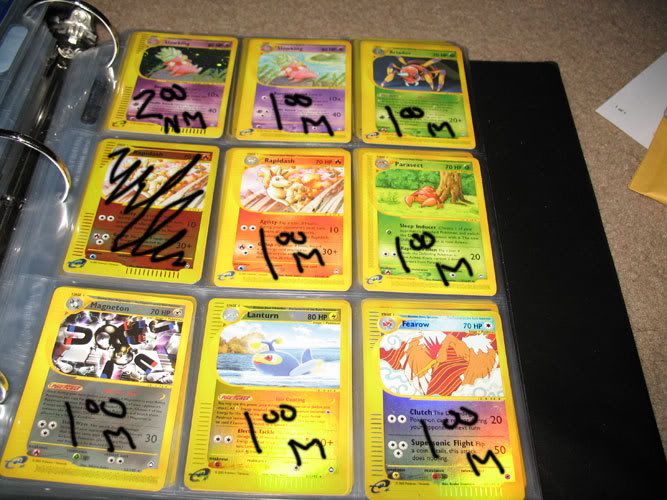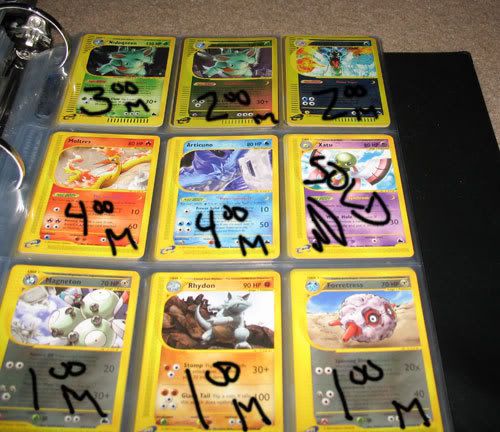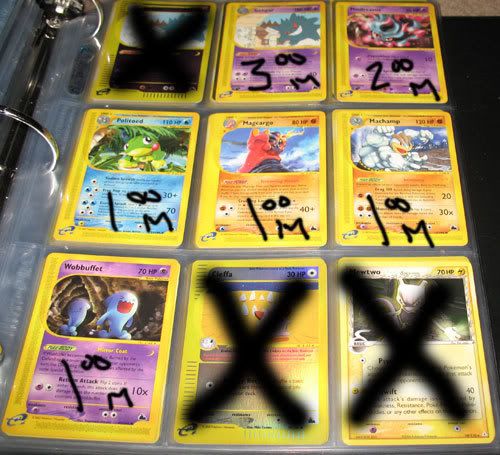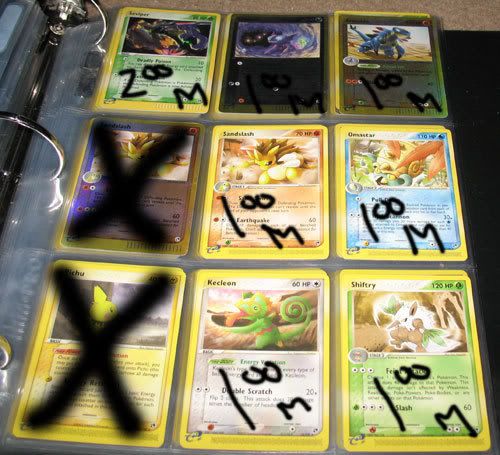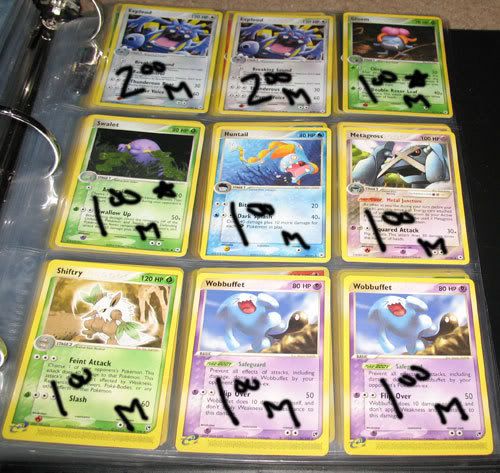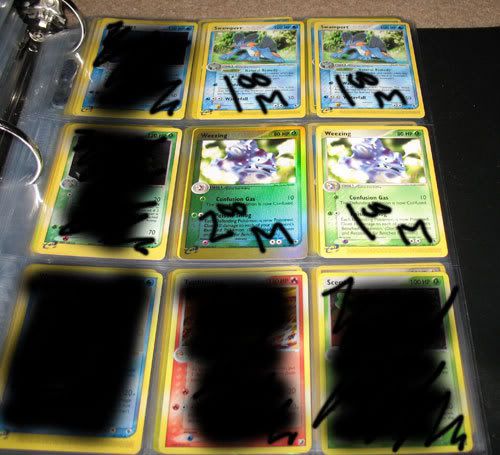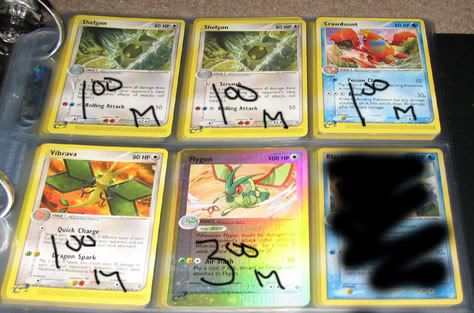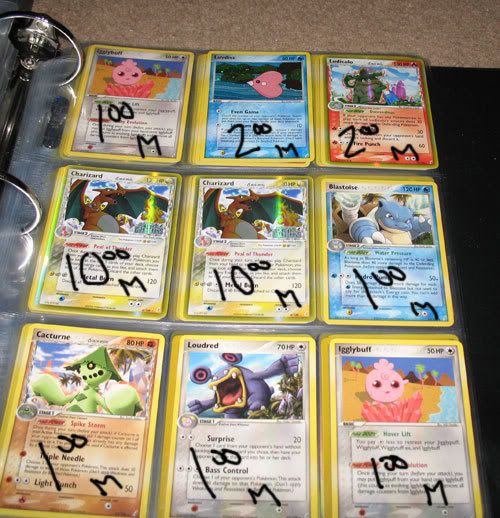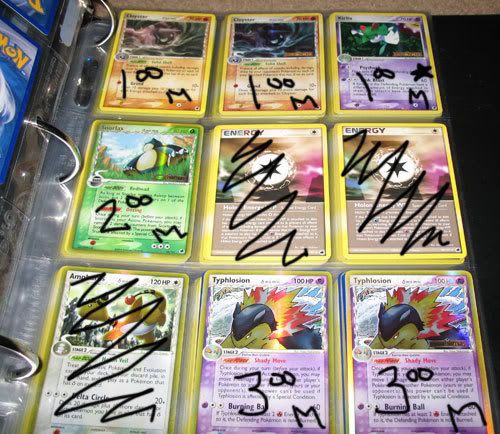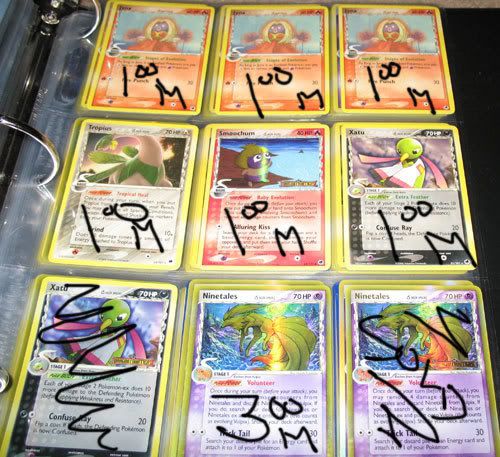 Again thank you for looking! ANY QUESTIONS FEEL FREE TO ASK! :3
I am willing to trade.
Looking for:
-leafeon
-glaceon
-umbreon
-espeon
-flareon
-alakazam
-Crobat
-Banette