I added some new items to my sales post, please take a look ^^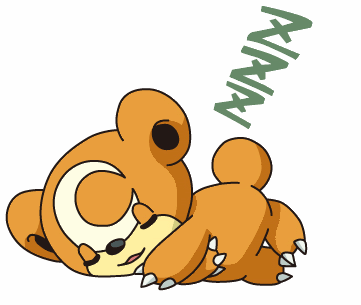 ♥ Received sales permission from lineaalba in Sept 2010
♥ Paypal only, please put in the memo what you bought
♥ Shipping is from Canada, we have terrible postage rates :(
Flat items start at:
Canada - $0.75
USA - $1.50
International - $2
Non-flat items depends on size/weight, please let me know your location & I can give you a quote. Most of the time it'll be $6+
♥ I reuse bubble envelopes that are in good condition, I feel that's more environmentally friendly
♥ I can't be held responsible once an item has been shipped. Please let me know if you'd like tracking or insurance
♥ Items come from a dog-friendly but smoke-free home
♥ My feedback is here
♥ Feel free to make offers ^^



Pokemon Bound Balls - $10 each
Brand new, each comes with their insert.
Venusaur & Poliwrath sold






Lot of Pkmn Kids - $30
I want to sell this as a lot mainly because of Canada's high shipping rates. It would cost around the same to ship 1 kid vs a bunch!




Pokemon Time Candy Tin - $10
Brand new, wrapper opened since it's blind-packaged, I was hoping it was Teddiursa...but it wasn't lol T_T
(Candy is still in the tin, I can ship it with or without)




Misc. Figures
Clefairy Wind-up Figure - works
Milktank, Pikachu w/ Surfboard, Happiny kids
Pikachu Coin Bank
Dratini Tomy Figure

I'm not sure if I want to part with these, if you're interested please make an offer~





Holo Cards Sales

I'm not sure what to price holo cards, so please make offers for the cards below:


Zapdos holo from Fossil Set
, Jolteon holo from Legendary Collection
Lt. Surge holo
, Ninetales holo from Legendary Collection, Muk holo from Fossil Set

Legendary Collection - Reverse Holofoil Cards
I asked the community about these cards awhile ago, to their knowledge they're rare and hard to find. This reverse holo pattern was in production for a very short time only.


Odd Card Sales - I don't see these around anywhere so feel free to make any offers!



Golduck is a prism, hard to see in pic!



Some are still new in packaging! Psyduck is a prism, hard to see in pic!




Regular Card Sales


Commons - $0.15
Uncommons - $0.35
Trainer's - $0.50
Rares - $1
Energy - $0.10