I just received probably one of the most amazing packages in the mail! Here's the preview- click the cut for the real deal. =D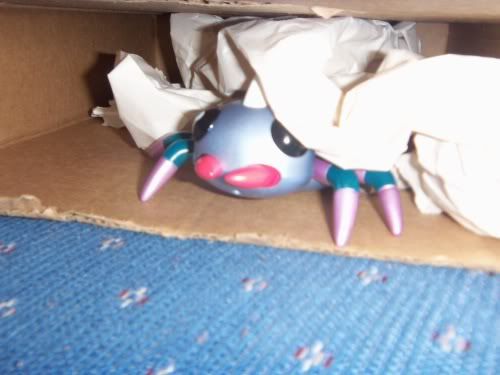 A shiny Hasbro Spinarak! (Did you guess right???) Here he is crawling out of his box and onto my couch. =3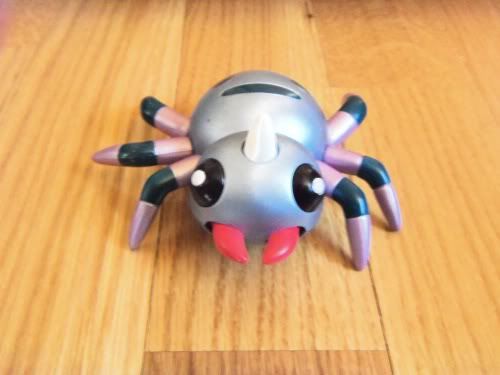 HE IS SO PRETTY!!!!!! So here's the deal- I found this guy on eBay, of all places. I had never seen one before and I feel so lucky to have him at my house! He's in great shape- just a few minor scratches on the top and the couple that you see on the bottom. Does anyone have any info on this guy other than what I found on his butt? Hasbro... 2001... typical stuff I guess. Anyone know anything more about him? Release sets, rarity, price value? D= Here's to hoping I didn't pay too much for him.



Also I was uber surprised at how big this guy is. Like seriously, he's huge compared to the pictures I saw of him when I found him online. He's so heavy for a figure- here he is with a Marill kid for size reference... he's as big as my hand in the next one! But yes, that's all I have to share with you today. I'm expecting some funnnn packages in the mail soon, but this guy seemed to warrant his own post. Any info would be appreciated! =D

Reminder: I still have trades open in my last post to the community, so if anyone is interested in that, feel free to comment there and I'll get right back to you!