Hello everyone! I have a lot of ground to cover today, so the smaller stuff will be put under a cut. XD;

First I'd like to notify Stamp GB participants that the stamps got in a few days ago and since I finally have some free time on my hands to dedicate to the community, I will be packaging them today. I probably won't get them shipped for another few days (waiting on my paycheck) but they'll be ready to ship out very soon! And on that note, look out for the status of your items in my new shipping status post! It contains a link to the spreadsheet and I'm also keeping it updated with various reasons for delays.

Secondly, I have a pretty short question for all of you Paypal debit card owners out there. I'm thinking about getting one, but I don't really know anything about the process or costs if there are any. I'd also be interested in hearing your experiences with the debit card and whatnot. Basically, is there anything I should know about the card before I should consider getting one? Thanks a bunch in advance for your responses. :)

My next order of business is a sales update! I finally got around to revamping the sales post with new pictures, new pricing, and PLENTY of new items, including a few gen. 5 plush! My kids have dwindled down to the point where they are now combined with my regular sales post. :)


Click the banner or here to go to my sales!

And finally.... Kiiyame revealed that a new GA will be underway after our unfortunate battle with eBay. HERE IT IS, THE MOMENT YOU'VE ALL BEEN WAITING FOR......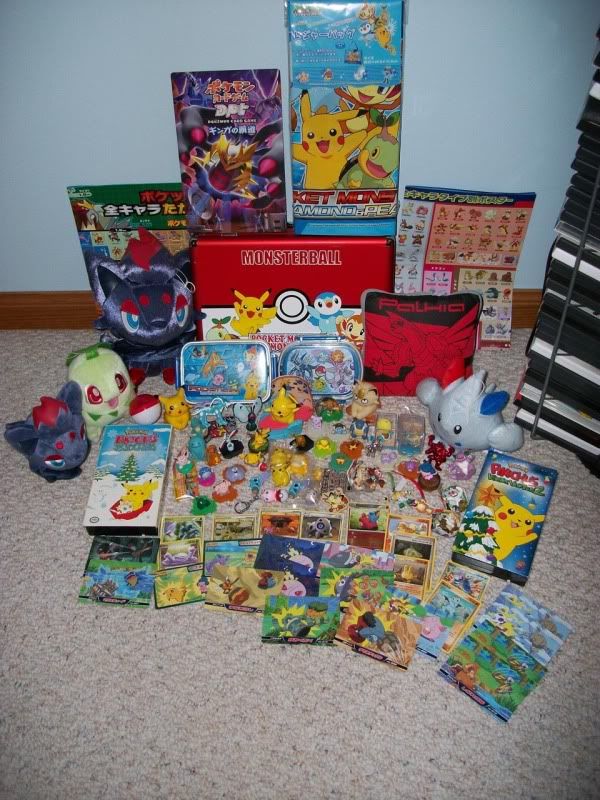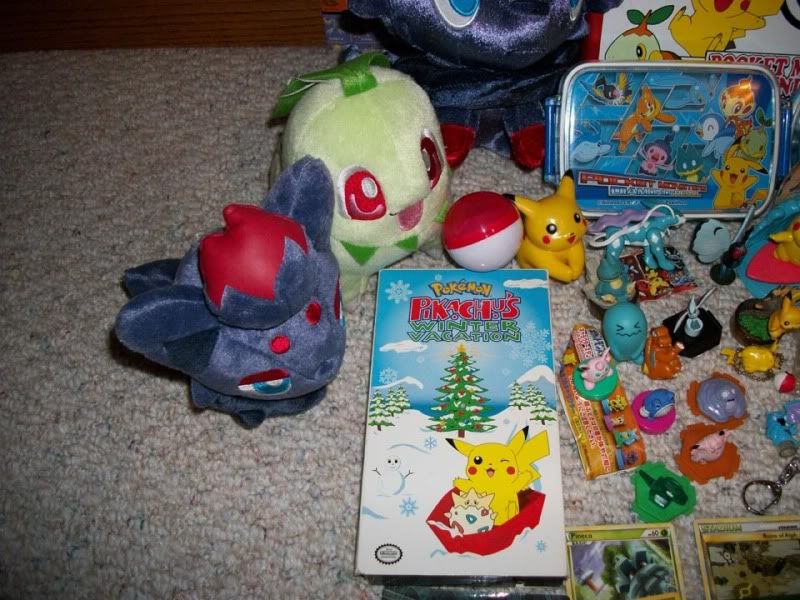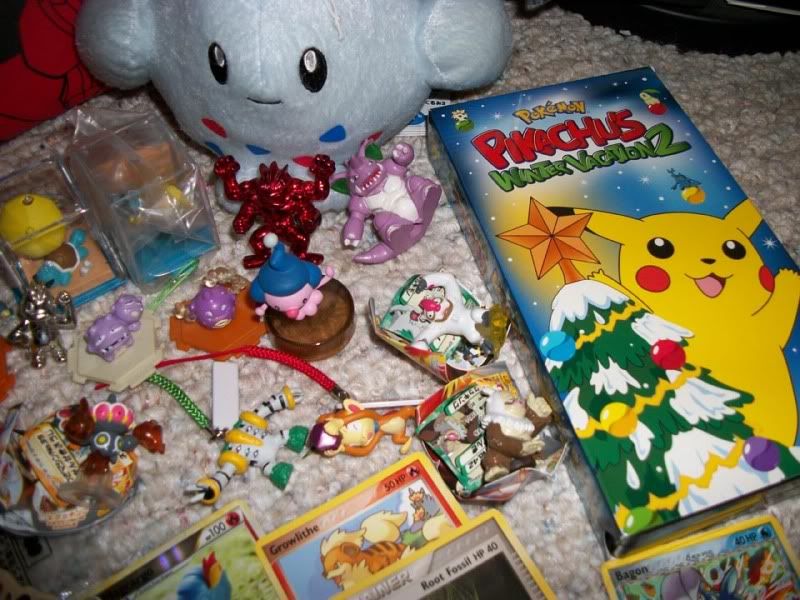 This is aleyina's lot of stuff that she kindly took pics of for us so we could turn it into a GA!

-All community rules apply
-NO SNIPES PLEASE. Any bids placed within 5 minutes of auction end will extend the auction for that item by another 5 minutes until there are no bids placed for 5 minutes.
-No bid retractions whatsoever. Double-triple-quadruple check BEFORE YOU PLACE A BID. Bid retractions of any kind will result in negative feedback.
-Bid increments of at least $1
-Please reply to the current high bidder!
-Shipping from Texas, US
-There will be two payments: initial payment+shipping to kiiyame and shipping from kiiyame to you!

Kiiyame will be claiming one in-case Squirtle figure and the large Zorua plush for $25 and is willing to go higher. I'm claiming the Jigglypuff bell keychain for $4.

The briefcase will start at $8, plush and Palkia pillow at $5, everything else at $1. Cards and other flats will be combined into one thread and start at $1.
Keep in mind that the Machop and Machamp metal figs are sold, so there will be no threads for them. Anything else missing means I forgot to add it! ^^;

More information regarding the briefcase thanks to the lovely aleyina:
It's at least a couple pounds in weight, but no more than 5 pounds. Either way, it's going to be a little expensive to ship just on that information. To make matters worse, it's 12.5 inches in one dimension, meaning it will be considered a large package! Keep this in mind when making a bid on the briefcase and REMEMBER THAT SHIPPING IS FROM THE US. I strongly suggest that international peeps refrain from bidding on this unless they are willing to deal with a hefty shipping fee!

Auction ends this Saturday, March 5th at 11:59 pm EST. COUNTDOWN HERE

Threads are up! Let me know if I missed anything. ^_^