hi everybody!

i realised i have never done a collection post dedicated to my piplup so here we go!



this is the palace figure. observe that look of defiance. he's at the top of the castle, too!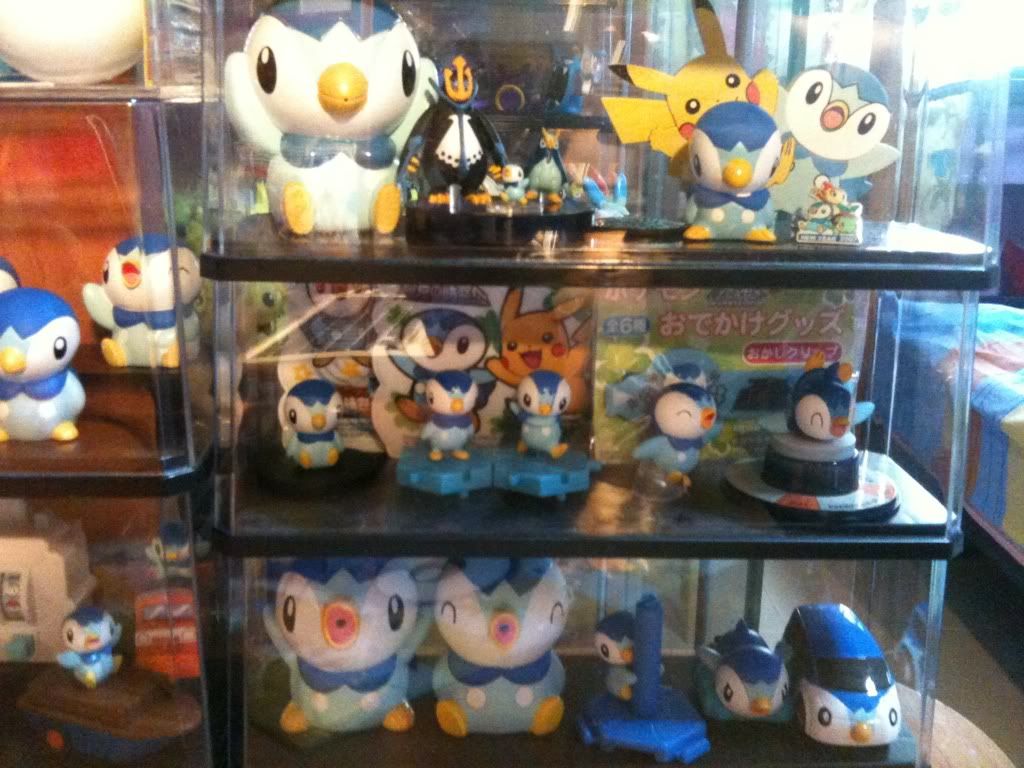 the amount of piplup small figures is mind-boggling. in this picture you see the zukan, TFG, chous, squirter figures, clipping figure, sinnoh starter pin, puzzle standee, racer and a few other pieces of miscellaneous penguin goodness.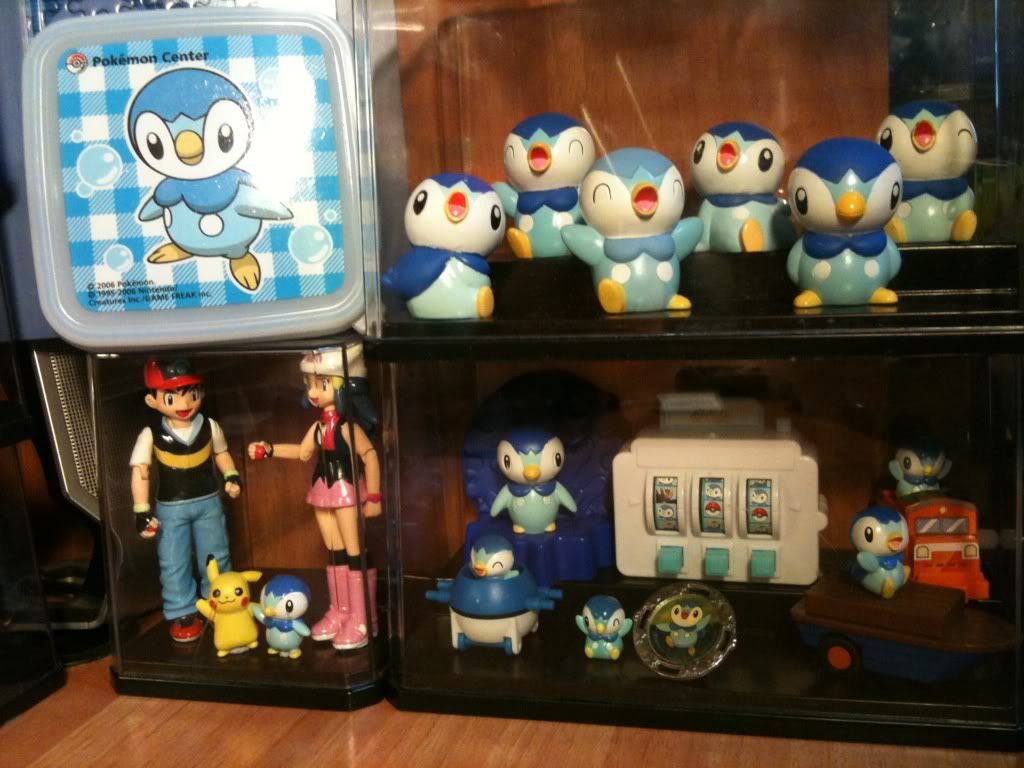 i love the lunchbox! it's one of my newly-acquired items. here you see the kids collection, the dawn/piplup figures, a gacha jackpot (!), and pochama taking various modes of transport.



piplup jigsaw puzzle, korean eraser with case, pokeball pop-out figure, penguin gacha, and a few other blue bird items. the paper craft piplup is a gift from the ol' ball and chain. ;)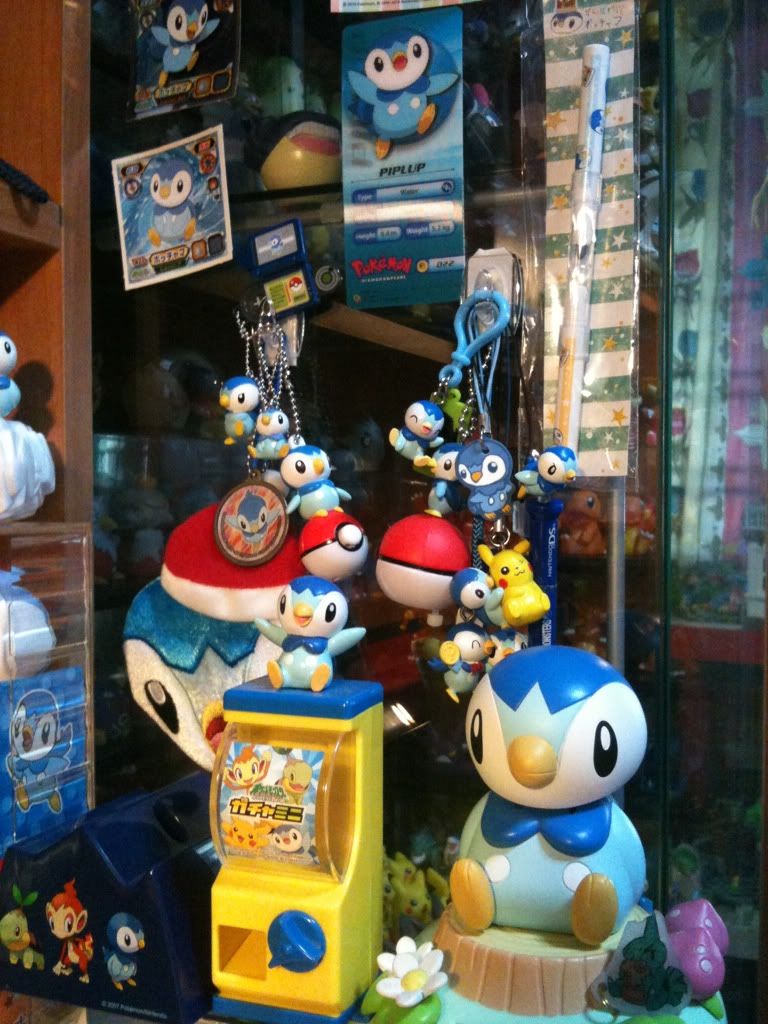 sinnoh starter stylus holder, another gacha machine, solarplup, my collection of piplup charms, a christmas penguin head, a few amadas and a funtab. i love the pencil, it's part of the Prince of Penguin collection.



love the halloweeen piece, he looks mighty mischievous there. i love this walking starter series and all related merchandise, they look darn adorable.



piplup file.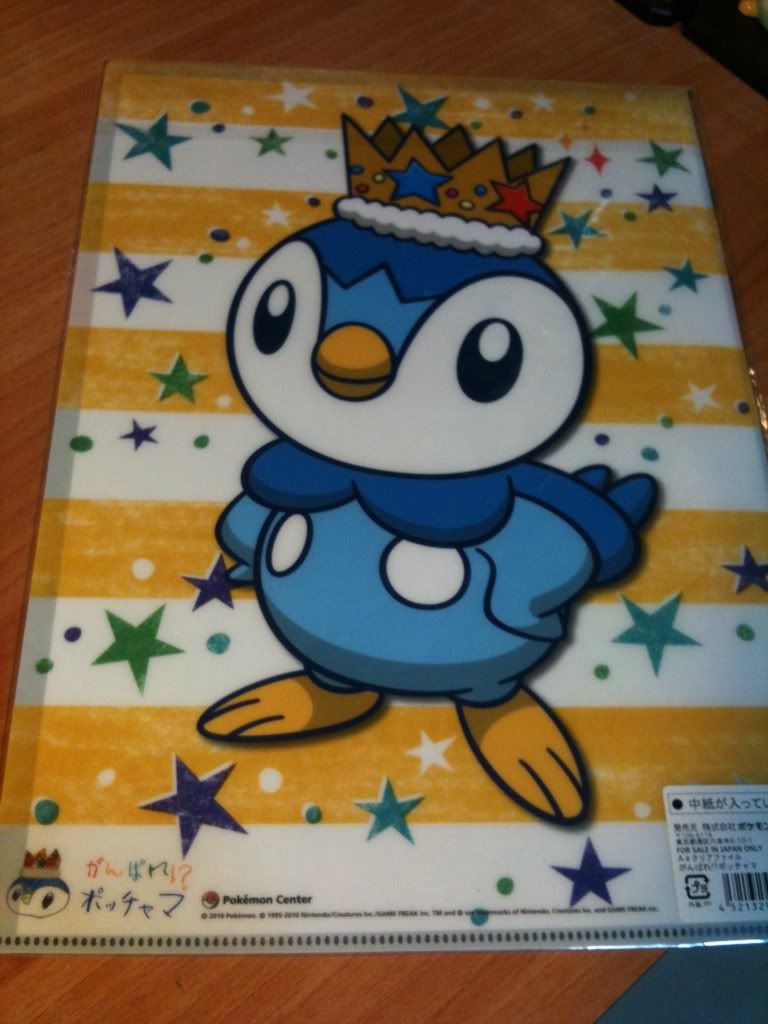 one of my favourite piplup merch ever - the Prince of Penguin collection file.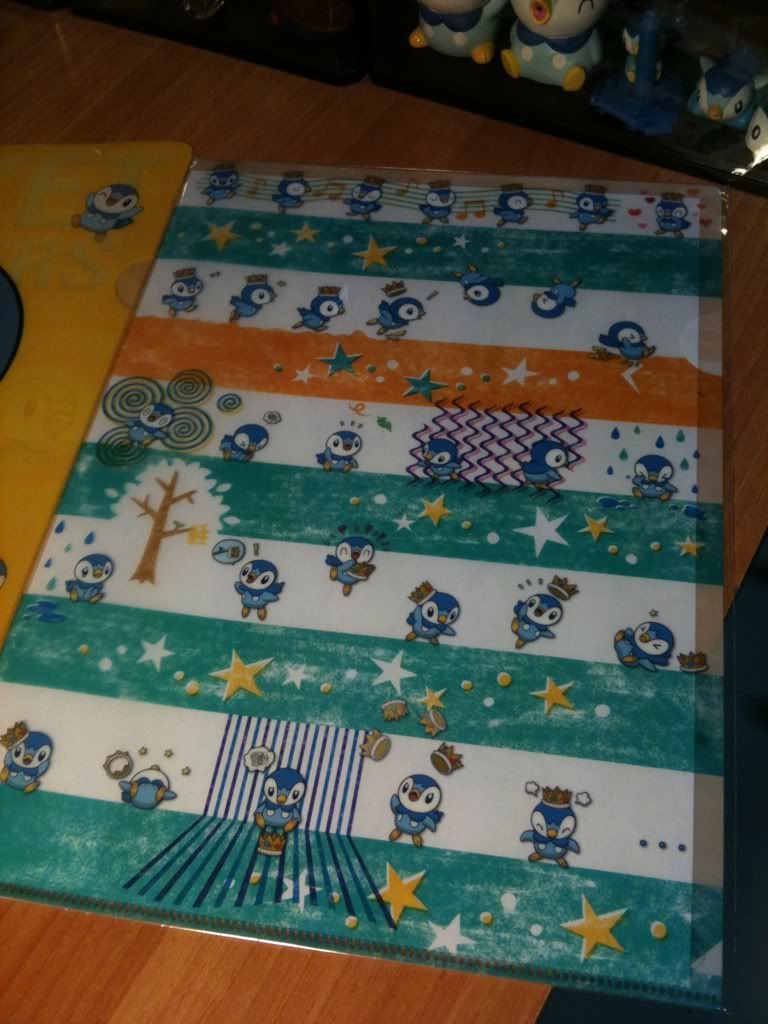 JUST LOOK AT THE POSES AND TELL ME YOU DON'T WANT TO START COLLECTING PIPLUP TOO.

i actually have a few piplup plushes but since i just bought some more, i'd update that aspect of my collection on a later date. in the meantime, here's a sneak peek.



My prized penguin, Pochama, seen here with a Spheal.

in other news, i just added a few items to my sales post since the last post a few days ago, and i figured i should post about those now before my offer auction ends on Friday night, so that I have time to pack them in time to be sent this weekend. main additions are MIB kids, a few Eeveelutions, and even more amadas, with other small items as well. i am now giving discounts on selected items since this is my anniversary sales post, so look out for the blue font, which indicate discounted prices. ;) i also have a blastoise lot i'm keen to find a good home for, so water tortoise fans do check it out.




(have another bowl of mountain, right here)

lastly, considering this is a piplup-themed entry, for anybody who has piplup non-plush items that are not found in my collection, be it on sale or as part of your own collection, do post about them! i'd love to take a look at what else is out there - i know the world is unlimited when it comes to penguin merch.

once again, thanks for reading! have a great week ahead. =D

EDIT: Oh, trivia of the day - 'amada' of the muchly referred to 'amada stickers' refers to the name of the technology (and company) employed to make the stickers, i just found this out recently. i used to be one of those who wasn't sure who this 'amanda' was in Japan that led to the name. XD

EDIT 2: do you guys know how much this Lugia normally sells for?