This morning,
chariflame
,
soulsilver_iv
and I went to the Oxford Street Game in London to attend a signing event with Junichi Masuda and Ken Sugimori. SO MUCH FUN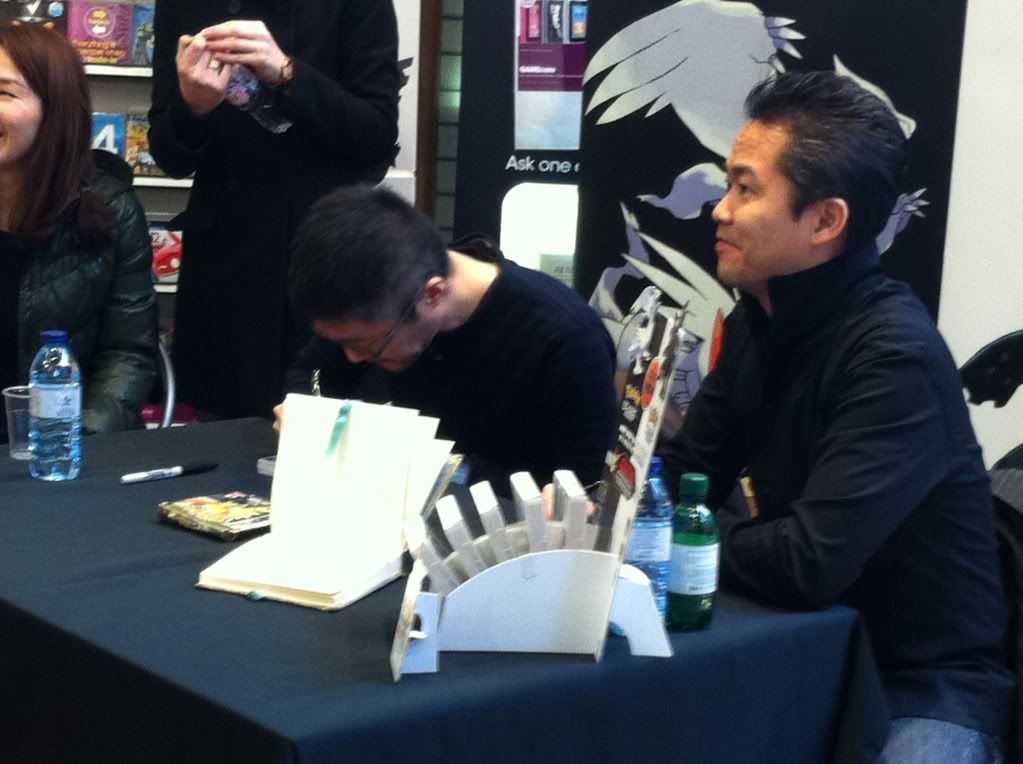 We got to GAME at half seven in the morning. It was rather cold (poor
chariflame
's hand were frozen XD)
soulsilver_iv
's Giant Smugleaf and my Talkybu in their mode of transport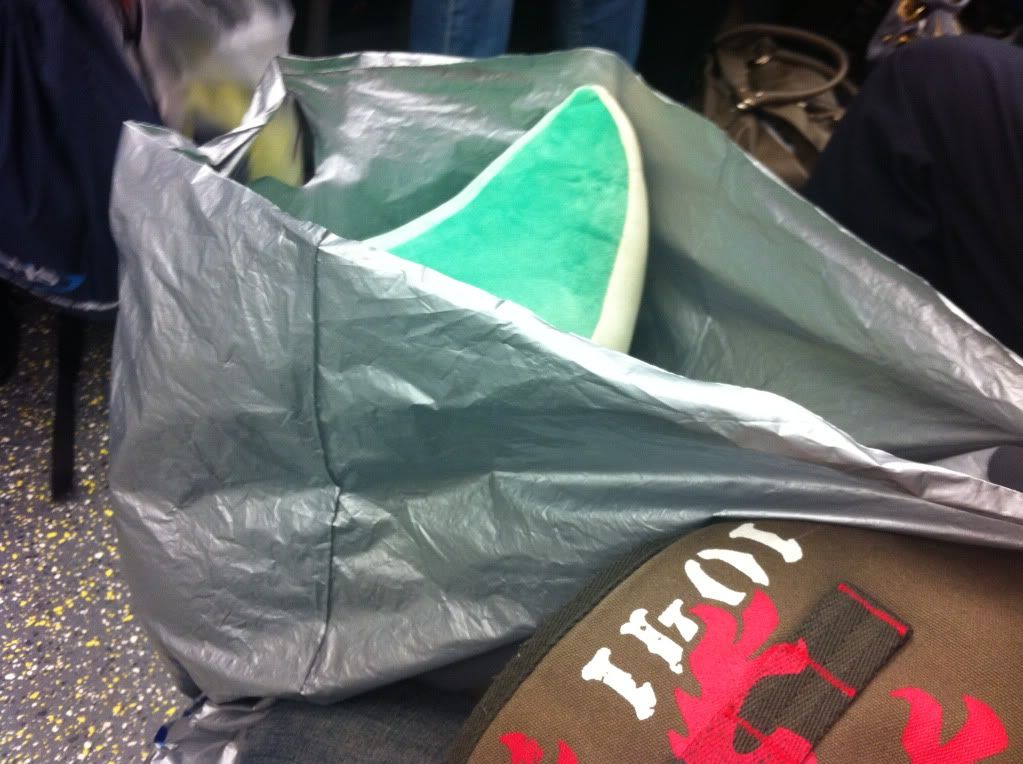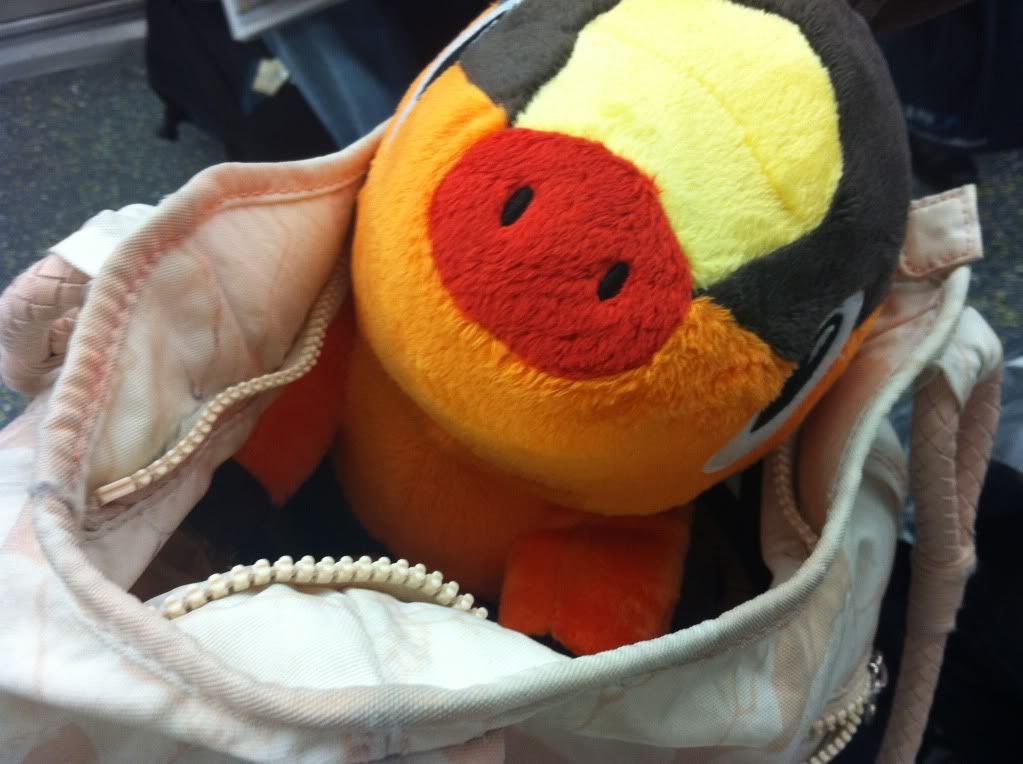 After an hour and a half, we got in! The guests of honour were already signing :D
Someone even brought them a cake made in the shape of a pokeball!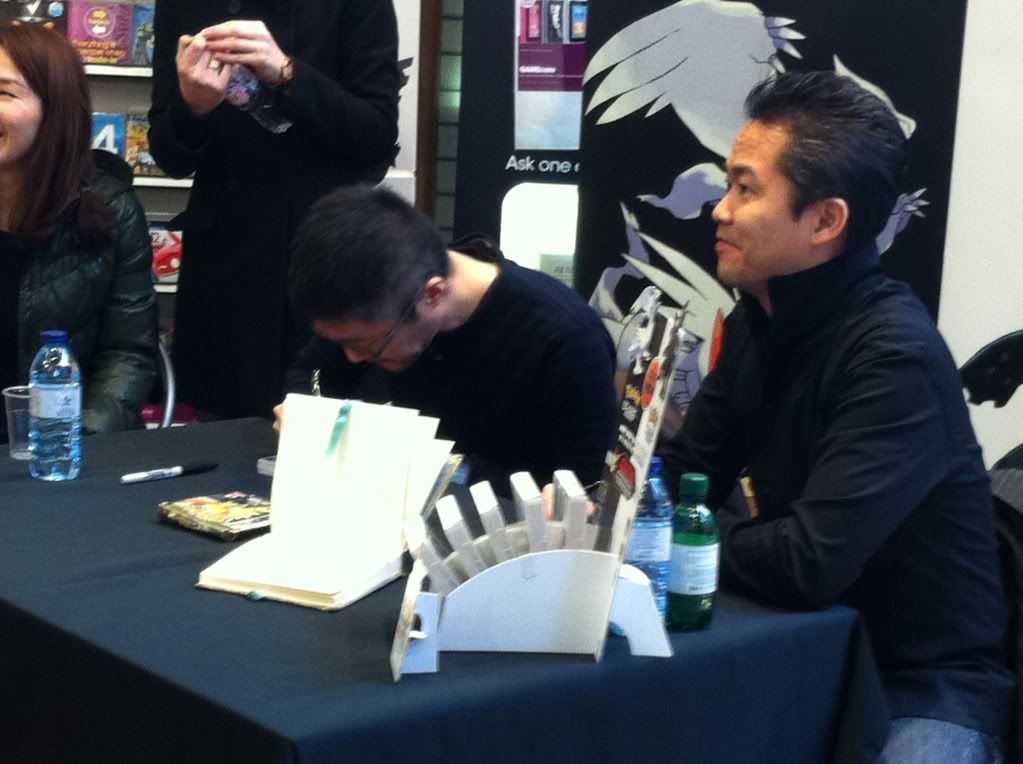 The queue went rather quickly and I got a little goodie bag :D I went with White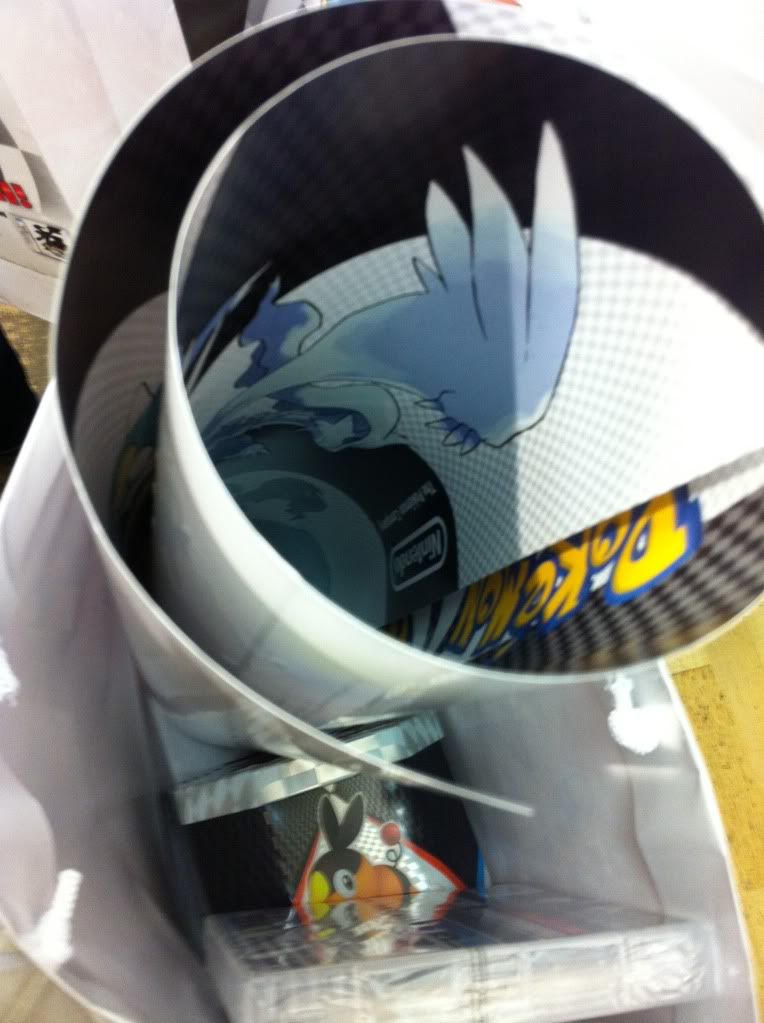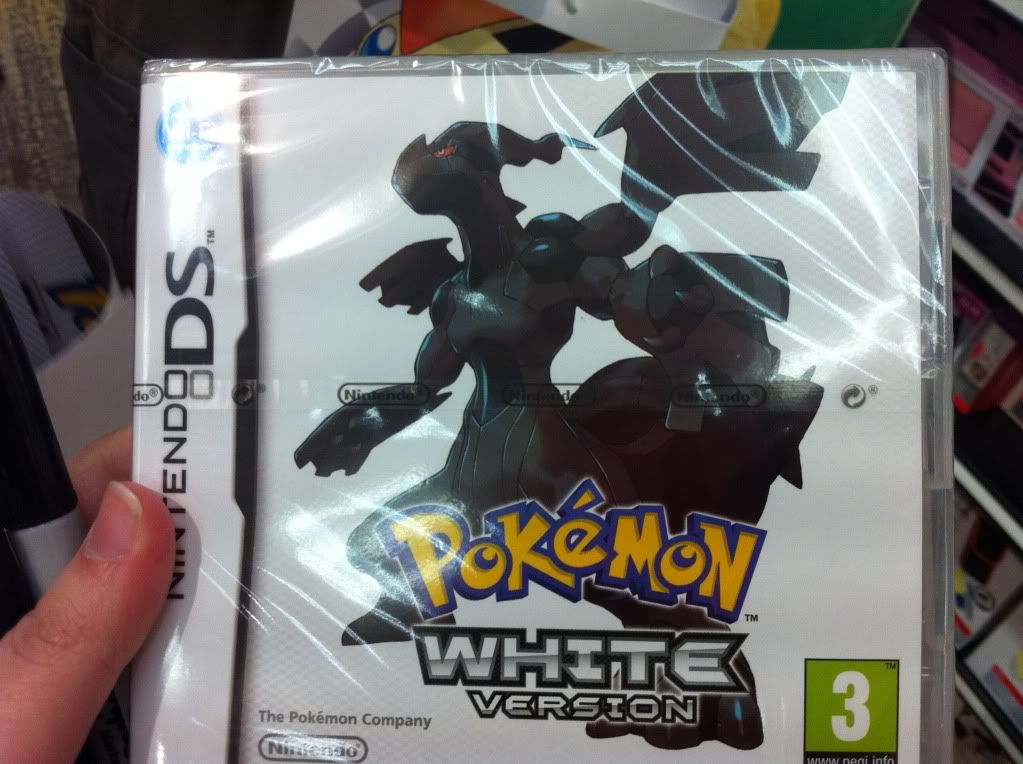 We got very bored in the queue so started to take random pictures :D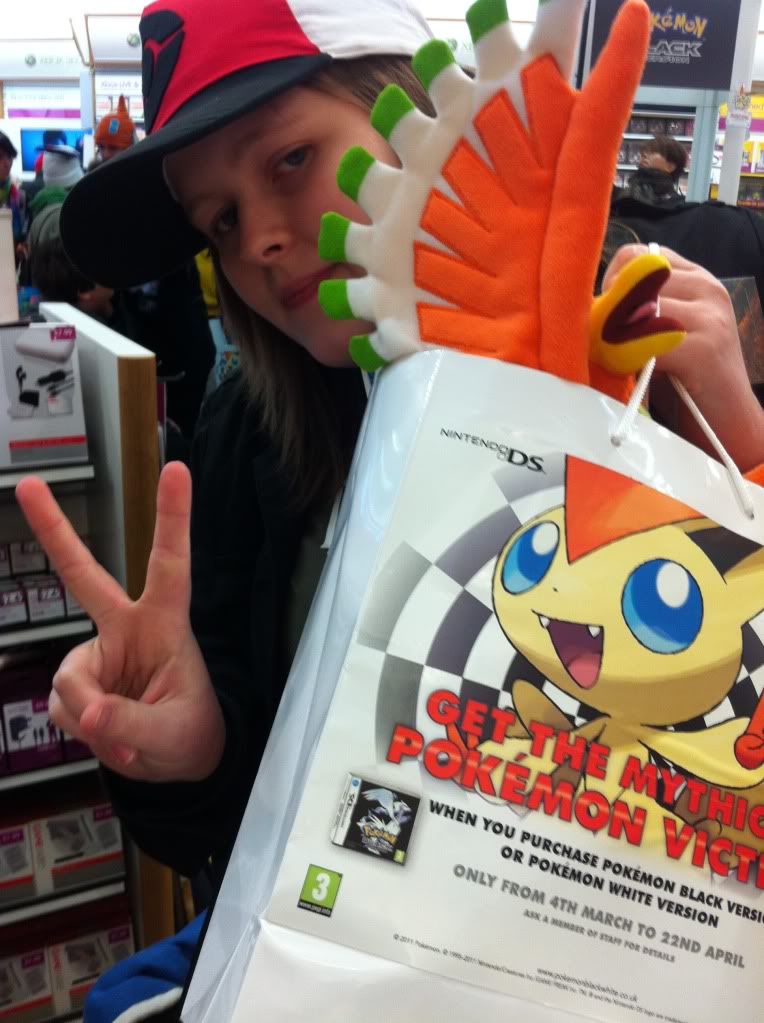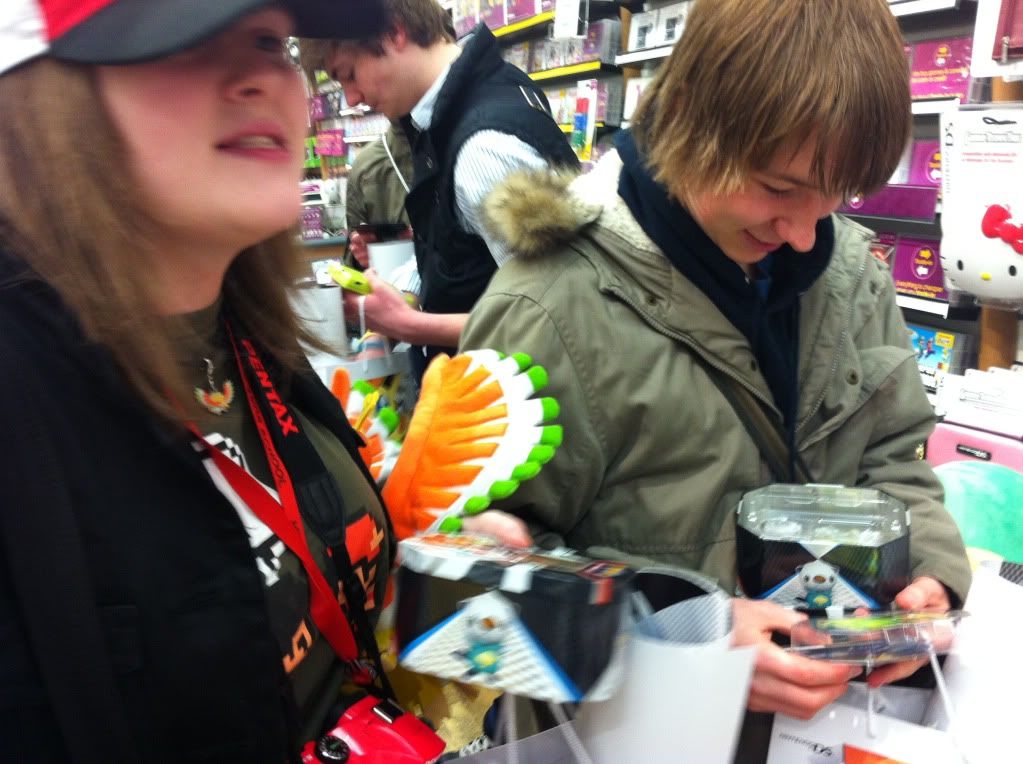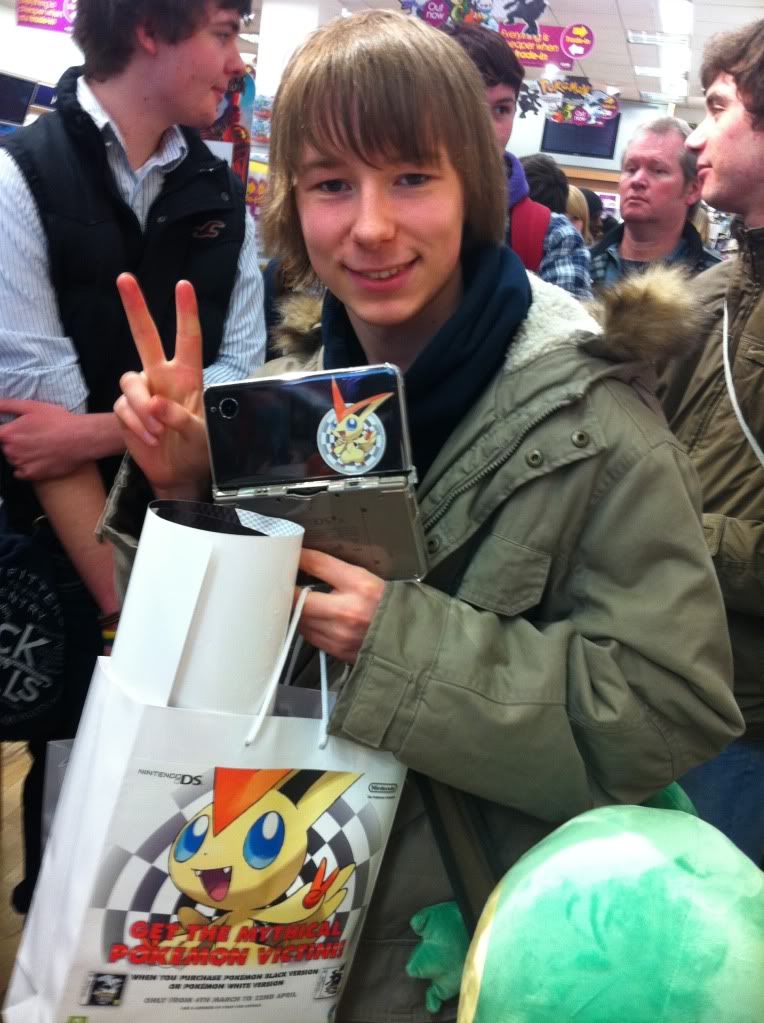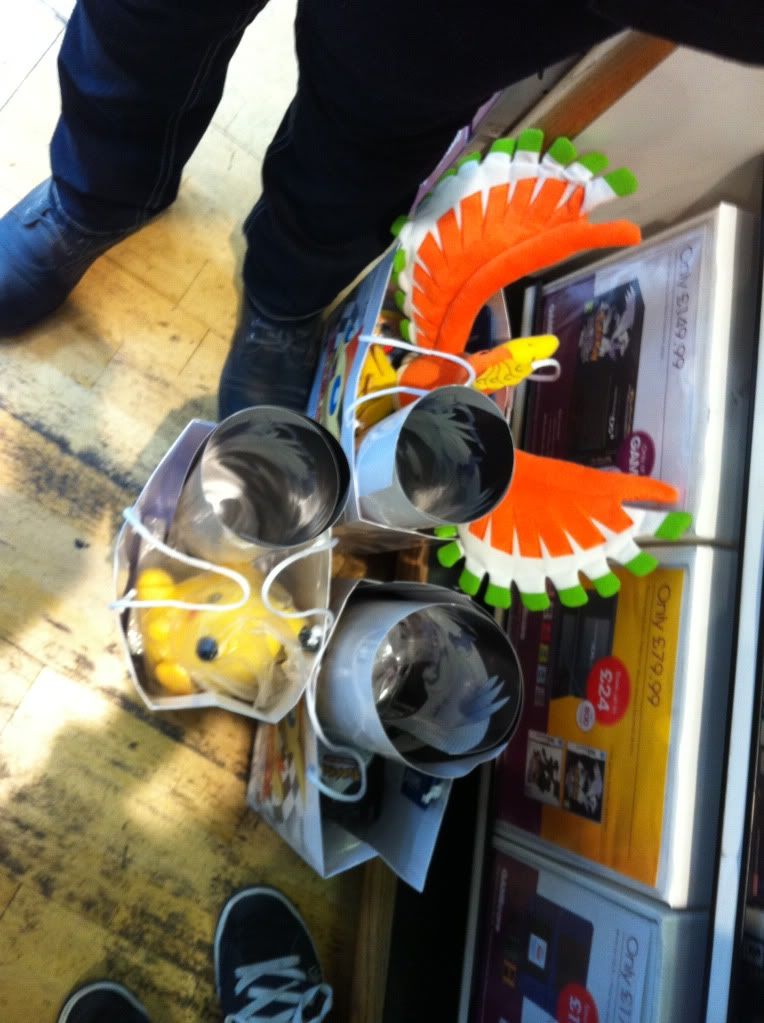 We did have a little hiccup when it came to the signing. We were like 10 people away when Masuda and Sugimori took a little break. When they came back, we were told (by a rather rude woman ¬¬) we could only get one item signed by one of them.
chariflame
got hers signed by Masuda but was rather determined to get her print signed by both so we got back into the queue. Some of the staff were so nice and understanding when we explained what happened that we were allowed to get a second signing :D We hung around for about 15 minutes squeeing over what we got signed when suddenly we heard 'if you're quick, you can get a second signed' so we joined the queue for the third time!
As for what I got signed ....
Being a pikadoll collector, I couldn't resist the chance to have one signed by its creator. I took the only pikadoll I have with a tag and persuaded the rude woman ¬¬ that the tag could be signed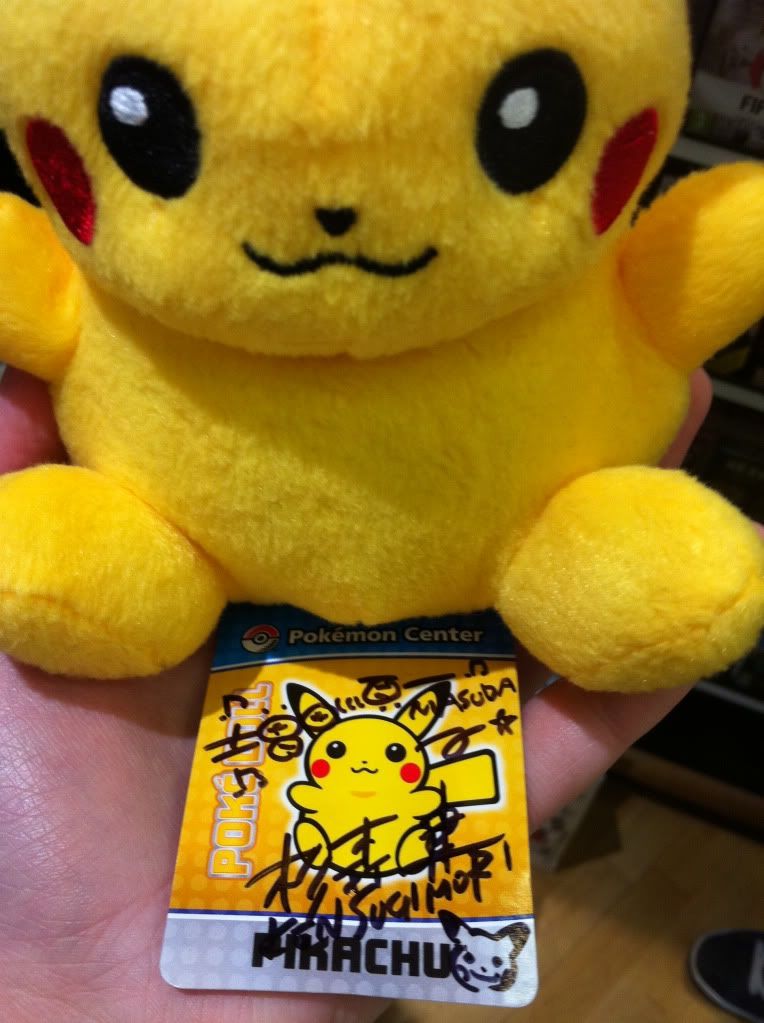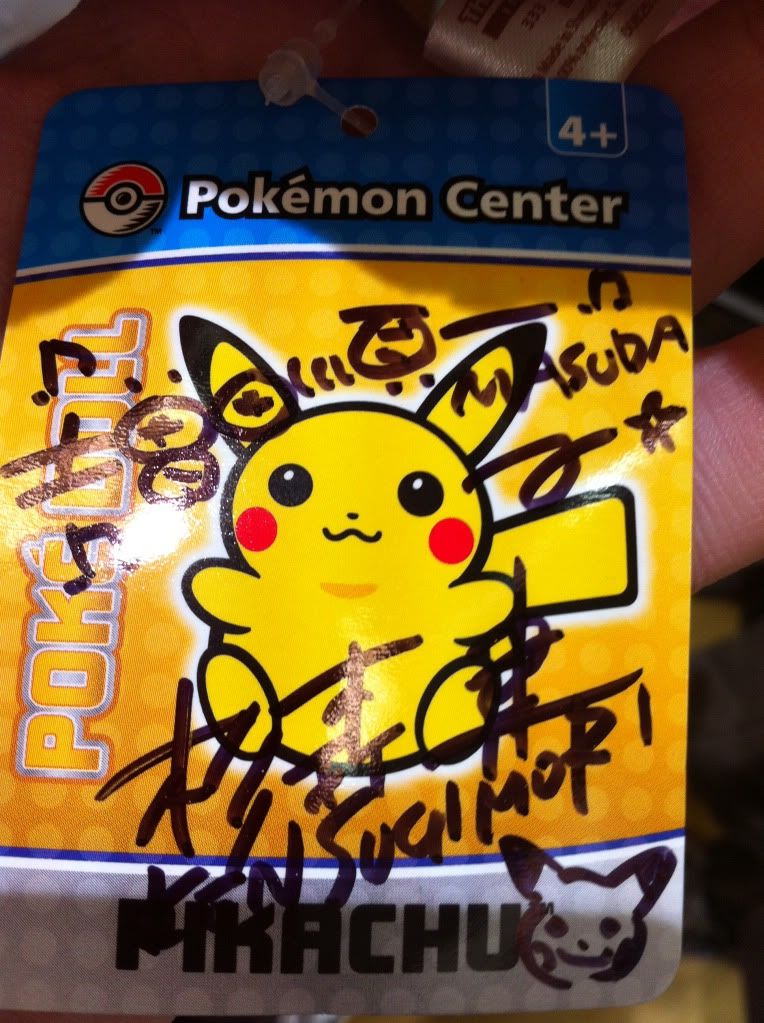 OH YES! I GOT THE TAG SIGNED BY BOTH MASUDA AND SUMIGORI! AND A DRAWING OF PIKACHU!
SQUEEEEEEEEEEEEEEEEEEEEEEEEEEEEEEEEEEEEEEEEEEEEEEEEEEEEEEE
We were all so excited over getting our things signed when they yelled that we can get a second (third for us) signed
I had NO IDEA what to get signed as I got the one thing I really wanted to sign. I walked up with my Pokemon White when suddenly, I whipped out my DSi to get signed! I'm rather glad I did <3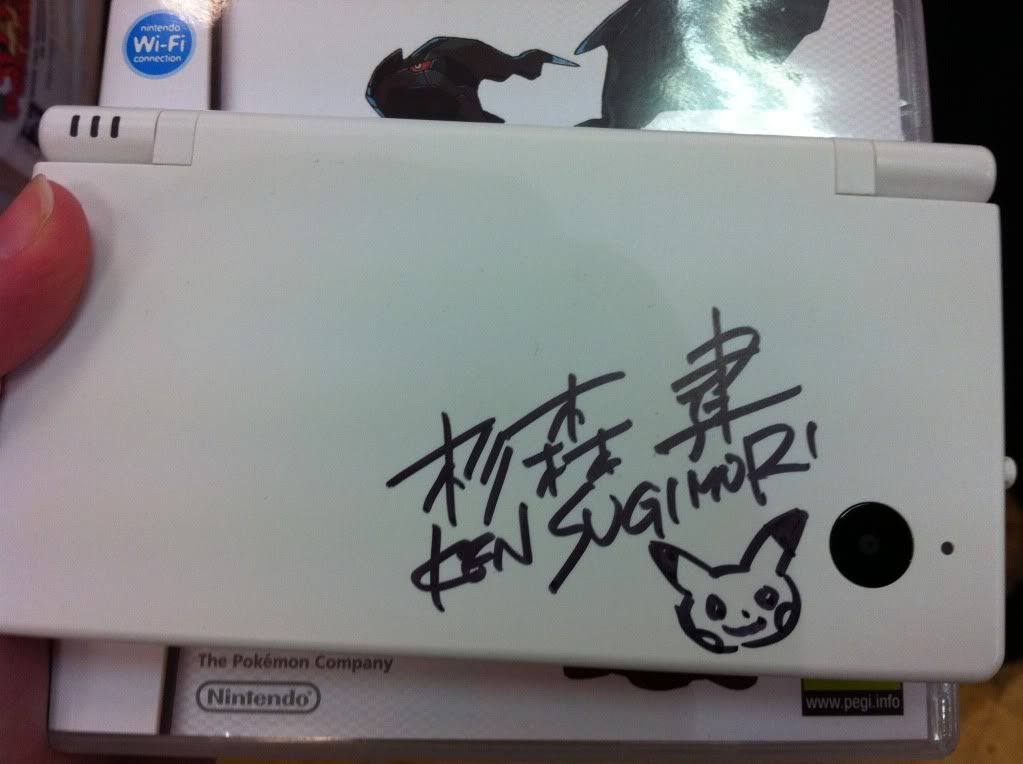 I GOT IT SIGNED BY SUGIMORI! AND WITH A PICTURE OF PIKACHU <333 BEST DSI EVER!
This is my only DSi funnily enough which I do use haha so I'm getting a case soon but I feel so AAAAAAAHHHHHH to own this :D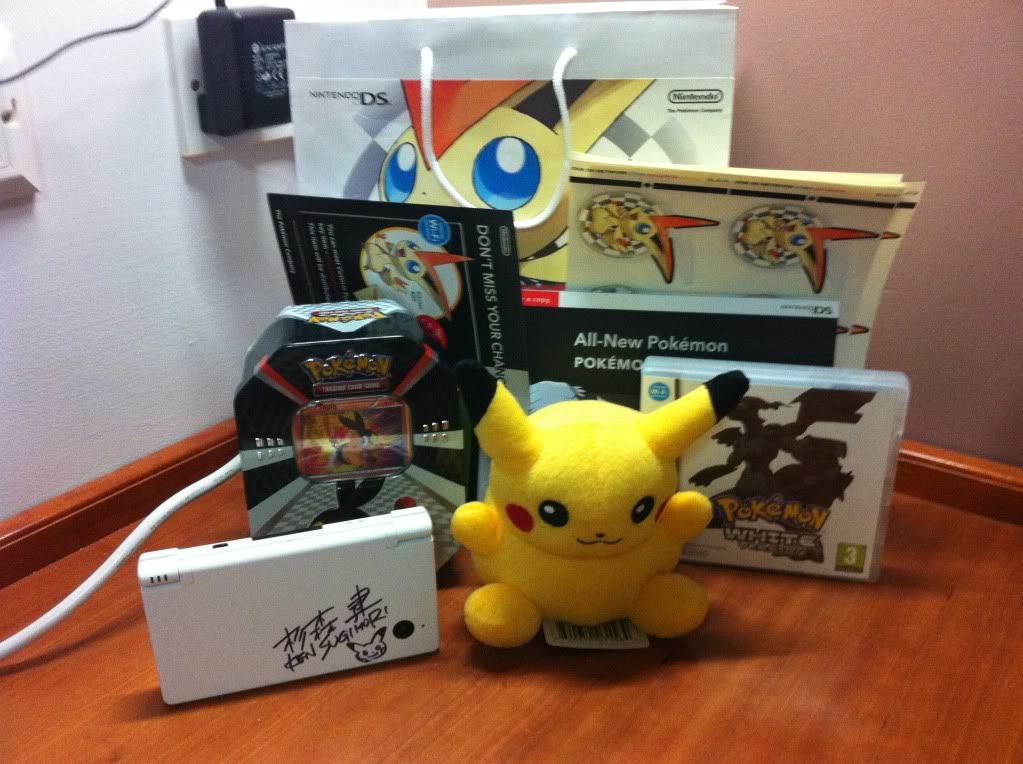 My overall gets :D I got three sticket sheets of Victini and I might put one or two up for sale. So many Victini stuff so I now need that plush coming out soon XD
OVERALL, it was an awesome day and I got to hang out with
chariflame
and
soulsilver_iv
which is win any day :D