FFFFFFFFFFFFFFFfff. So this totally wicked awesome package arrived today o.o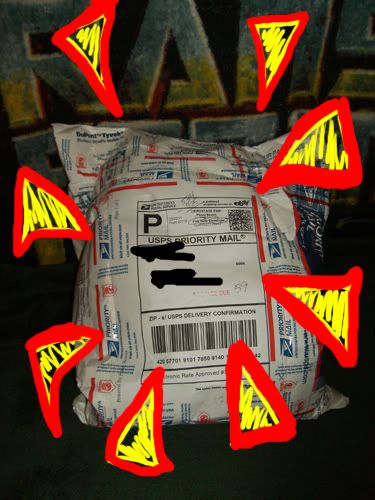 Fffffffffff so I didn't expect this package to arrive today. All things considered I figured it'd take awhile for it to show up given the bad weather we've been having lately (random snowfall that wasn't even expected WRY).

Below is a photostory. Involved in said photostory are:

Nox the Corphish
Spock the Swampert
Captain Kirk the Shinx
Hyde the Houndour
...and the neeeeeeeewbies.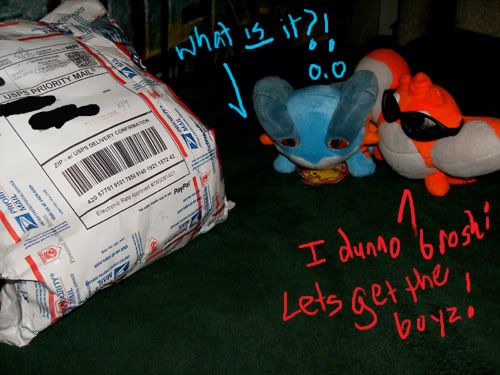 Good thing Nox is so hardcore and full of 'surfer-dude' lingo....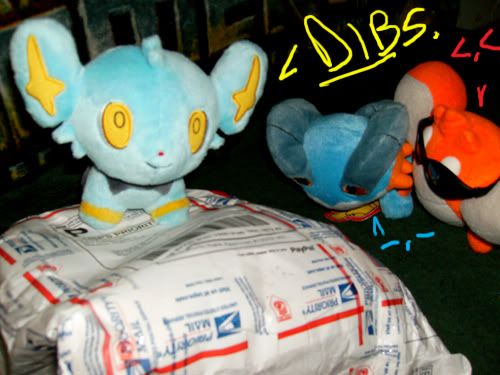 Captain Kirk is a hardcore pro-- doing his adventuring on planetz....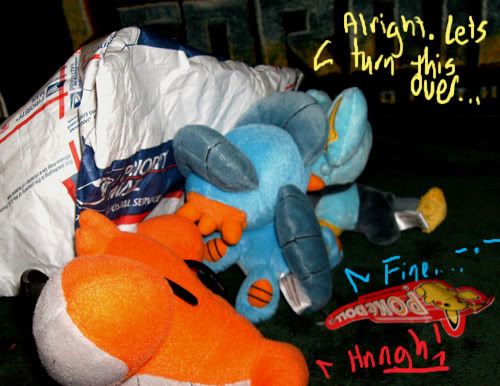 So obviously these things are easier to open from the back...right? RIGHT.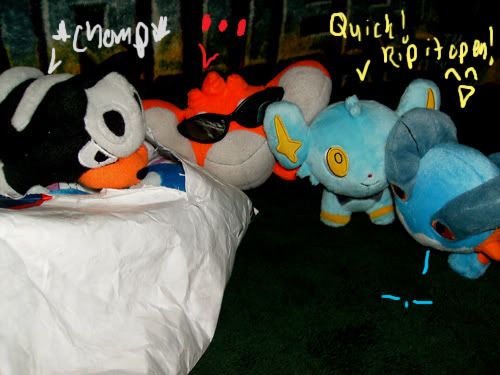 Which Hyde with his OMEGA AWESOME FANGS comes into the rescue (but srsly this envelope was hardcore and wouldn't open-- it took forever for me to tear it open XD)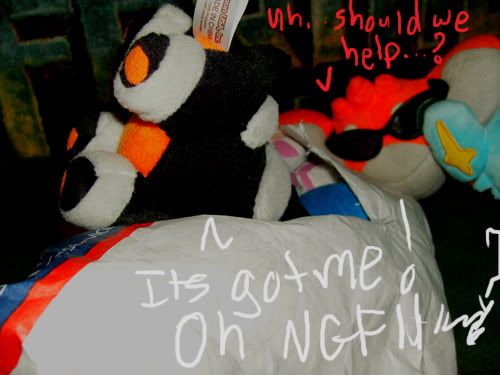 ....But I never said Hyde was brave.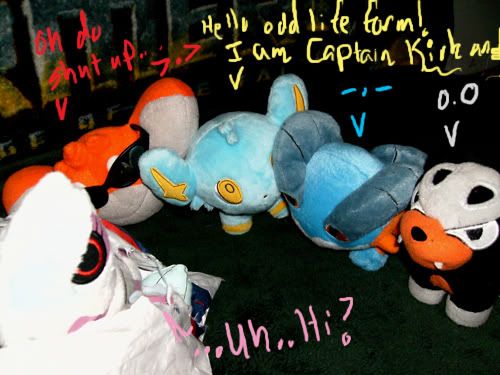 WHOO. It's a minky Palkia which I had originally intended not to keep but its so CRAZY SOFT that Iv'e gotta keep it. Now I need a minky Dialga o.o FFFFFFFFFFFFFFFFFFFFFf.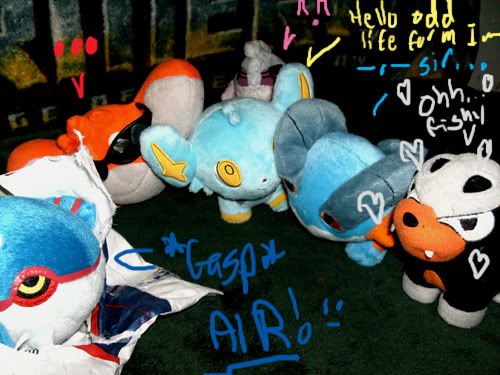 A new super soft Kyogre o.o ffffffffff whom is going to my new work desk :D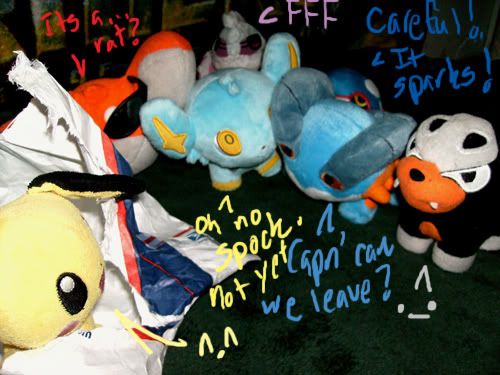 Ooooooh and the Pichu. Whom I actually have added to my sales since I don't collect sparky!rats.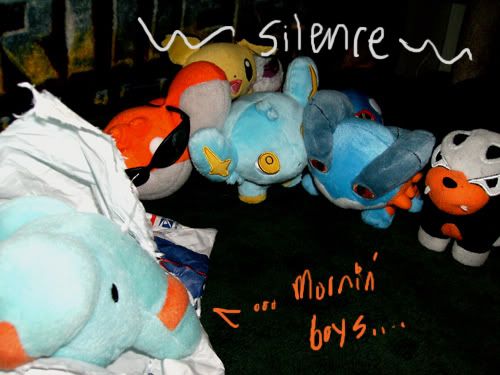 WAH. THERE IT IS. FFFFFFFFFFFFFFFFFFF OOOOOOOOOOOH GRAIL. SPARKLY SHINY GRAIL.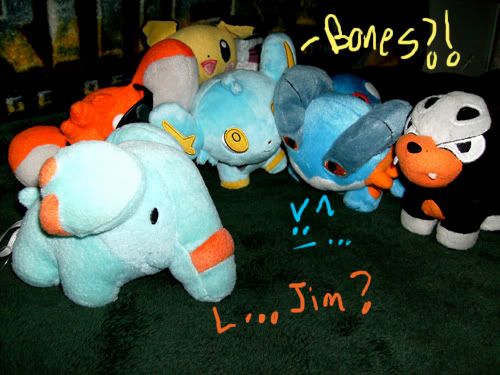 YES. IT IS ONE PHANT NAMED BONES (Leonard McCoy)......WHICH MEANZ?????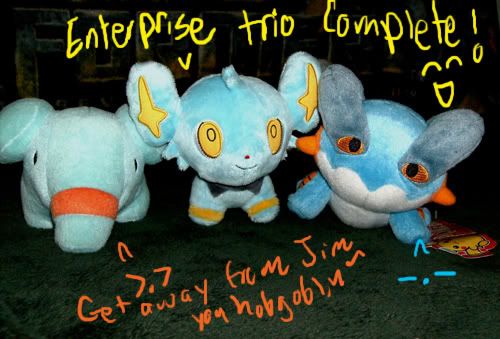 OH YES IT IS. My Star Trek nerd-dom is showing through hardcore.

I've wanted a Phanpy for AGES. Yet I could never find one-- oh I came close a couple of times (a couple of GAs, one that I bought on ebay but it got lost in the mail). So I was ready this time for disappointment. Yet there he is. I originally had a Giratina for Bones but that plush was given to a friend of mine and I always thought a phant would be better for the crabby doc.

So I'm beyond stoked :3 LOOKIT THE CUTE PHAT PHANT. :D



I've also updated my sales and lowered prices hardcore:



Sales!

As for shipping--all previous orders have gone out! :D You should be getting them soon so please keep an eye out!

Thanks gaiz.