New post from this budding collector! I have some recent Gets, some odds and ends that I forgot about in my last post and some questions... get ready for the cutting!






I decided during a spur of the moment thing I'd make a apron for my Pansage seeing as I always imagine mine as a Chef of some sort. :P



I think he looks pretty adorable as we bake up some cookies.

This is just a phototype apron for the moment. I'm gunna try and make a better one later <3
This one is just felt and a yarn string.


c:

Some recent gets from a Good Will :D



Bobbleheads! I'd never seen any of these bobbleheads before so I was really happy to find them!
(IMAGINE THERES A PICHU IN THIS PIC CAUSE IM TOO LAZY TO ADD IT >.>)
There was also a pretty beaten up Nidoqueen in there, and an Articuno BK talking card(non talking again of course)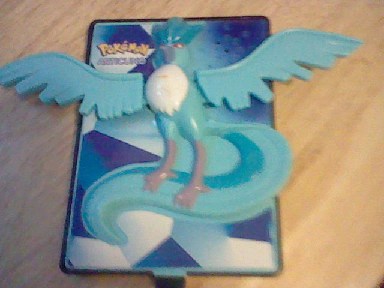 and here's some of my already hads that I had forgot about...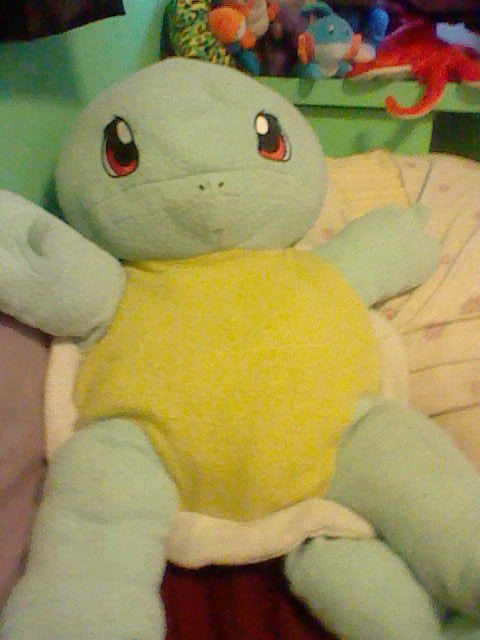 MY GIANT SQUIRTLE PILLOW PLUSH!!!!!

I don't know how I could have forgot him, I love him so.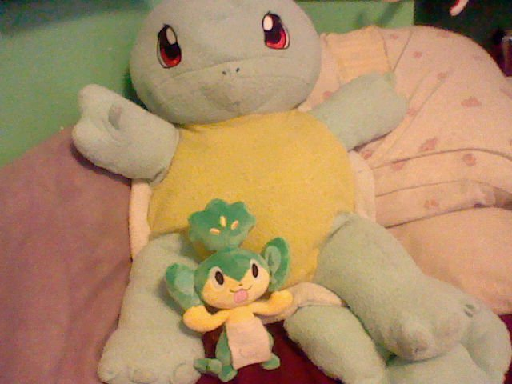 Squirt-Squirt with Chef Pansage for comparison.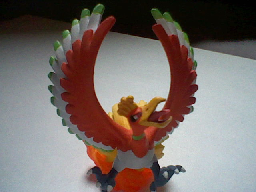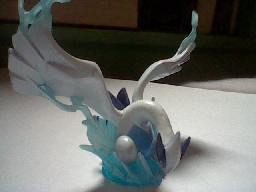 My Ho-Oh/Lugia pre-order figures <3
I thought they'd be bigger :P
(these are older pictures cause I didn't feel like getting them down and taking some more pics :P)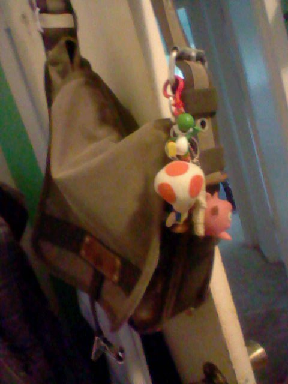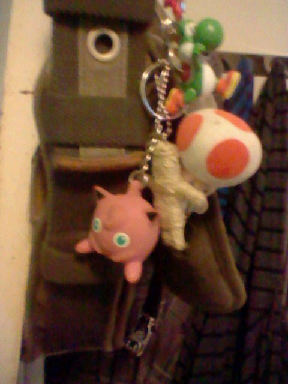 and I forgot about my Jigglypuff keychain because it was on my bag (along with a few other assorted keychains)



And lastly, does anyone know anything about these items or where I might get them?


The Squirtle and to a lesser extent the Treeco of these sets of Bobbleheads <3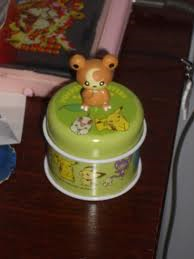 this Teddiursa tin (all the links on google lead to GAs already closed T_T)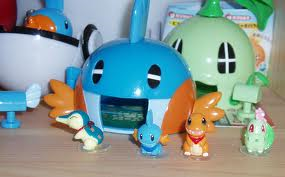 and this Mystery Dungeon Totodile House/Figure playset...I can't seem to find anything on it.
found someone for the Zoroark <3