Hello fellow pokemon fanatics! My name is Elisha, and i've barely been in this community for a week. Can't say it feels that way though, I stalked it for a while before I joined haha.

ANYWAYS... I just had a few questions about items that I have had for a while now :)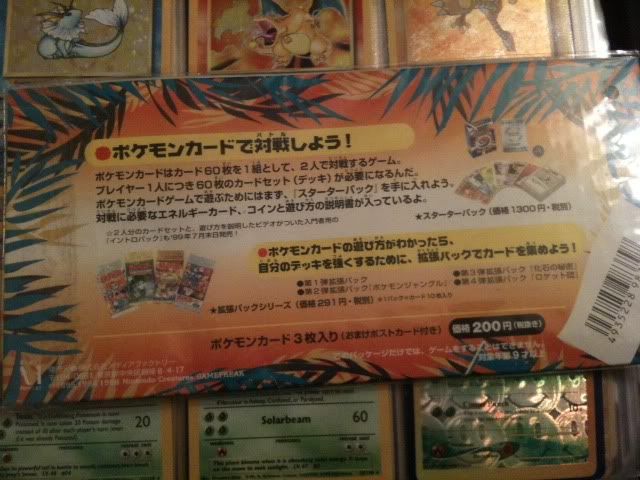 this little trio was given to me as a gift a looong time ago, Most definitely early 2000 lol.It has Ladyba, jigglypuff & butterfree cards in it, and it's named "Rainbow Island, Fields of Flowers" Has anyone seen this before? Is it even worth anything?

Also:



Promo cards for the first movie. Any ideas on how much they are worth?

as I stated above, total newbie haha. I haven't seen a lot of these guys on here, so I thought i'd ask all of you knowledgeable fellows! :)

I have a mini pokemon collection right now.. I bought a few items from some of you guys on here already, so I'm just waiting for them to come in before I do a collection post! Let me just state that I am absolutely obsessed with the eeveeloutions & dragonite :B hehe.

Anywho.. any feedback on the items above would be GREATLY appreciated!!!