The new kiosk stock is here! 8D



As usual, the total for one pokedoll shipped to the US is $17.82 (but I do ship internationally! ♥) and there are combined shipping discounts as well as my New Years offer: Every 5th Pokedoll you buy from me is commission free!


Special for repeat customers!
For all sales starting in 2011, every 5th normal sized pokedoll you order (so your 5th, 10th, 15th, and so on) will be commission free!
If you are buying multiple pokedolls (normal, DX, or in-between) and your 5th, 10th, etc. pokedoll lies within the order, you will get its commission subtracted from the total~
If you are just ordering the 1 pokedoll and it happens to be your 5th, 10th, etc. all you pay is shipping costs!

For people on the waiting list for the starters! These have the black and white tags. If you want to pass up your wishlist reservation that is fine :)

Here is a quick breakdown of the wishlist rules guidelines

:
Comment on this post with the list of items (and your country if you are located outside of the US please!) you want. You can request both current items for sale AND items that are now out of stock/wishlist items, in case they get more when I am there.
As of now, ordering doubles of pokedolls is allowed! As long as it's within reason, please try to avoid, say, 20 Skitties. xD
Since there are now multiple kiosks with the same pokedolls, I will now be asking for the full payment up front so the whole process can be faster!

First come, first served- the list is formed in the order of who comments when.
When I have your invoice ready, I will reply to your comment with your total and my payment info.
Due to the high number of messages I'm getting, for efficiency's sake I will be replying to the email address sent with the Paypal payment notice to let you know I received your payment and/or shipped.
If I missed something or made an error regarding either your order, your future/sold out requests, or your status (ex: you paid and I didn't mark you as such), please do not hesitate to tell me! Either shoot me an email or comment. <3
Also, a note about tags: Unfortunately, as they do not wrap pokedolls in plastic anymore ;-; Some of the tags show slight signs of ware when they come out of the machine. When picking up the pokedolls on the display I try to make sure the tags are in mint condition, but please understand that the ones that come from the kiosk machines I cannot help. :(



Status key:
If your name is
striked
it means your item has been purchased.
If your name is
striked and bolded
it means you have paid.
If your name is
striked, bolded, and underlined
it means your item has been shipped!
Current Items In Stock (As of 3-6-11
)
Retail: $10.95
Snivy: iceicesneasel, meowllz, neonr0se, eins_zwei_nein, bladespark
Tepig: usagimakeup*, tiieme, pika_lex,
Oshawott:, eternal_rena,
Muuna:
Minccino: willowistari, rococomelodies, marigoldkisses, bladespark

Zoura:
Zoroark:
Sandile: waspxbee, swtlilangel666, mariahpixie
Musharna:
Emolga: rococomelodies, marigoldkisses,

Pidove:
Axew:
Current Large Plush in Stock (As of 3-6-11)
Retail: 21.89


Currently In Stock DX Pokedoll Wishlist! Retail: $32.90

Have new square tags with pokedoll art, like the other pokedolls new tags!
DX Pikachu pokedoll (velboa): mitgas, nicholas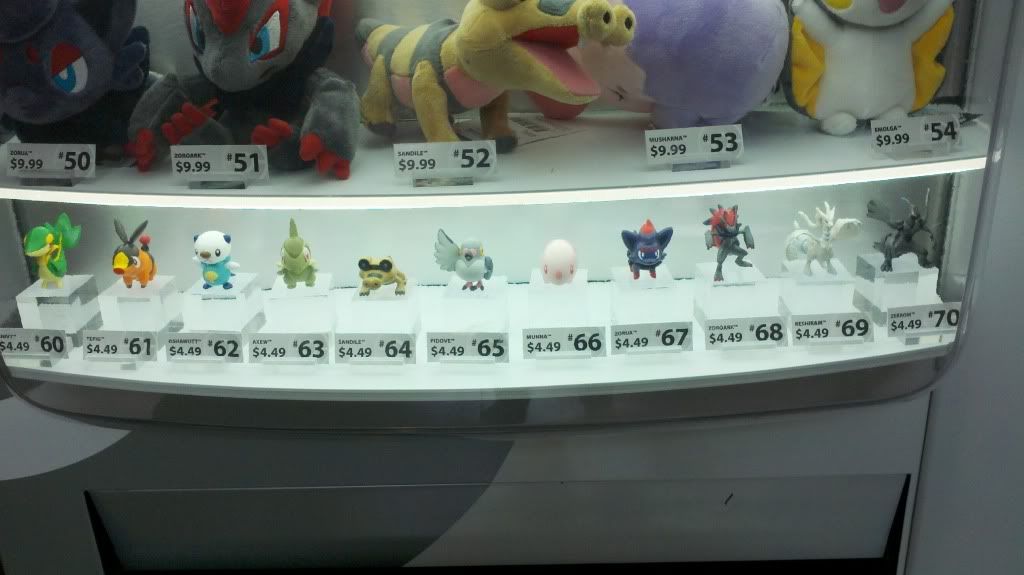 Currently in Stock Figure Wishlist! Retail: $5.49



Just comment telling me what fig you want n-n




Snivy: Karoia
Oshawott: willowistari,
Axew: willowistari


Currently in stock: Ash Hat! Retail: $16.41
Chatsy, kokicola, echizenakira, sorcererhuntres, stephy_wolf, chatsy,

If you want to put your name down for a pokedoll that has not yet appeared in the kiosk or for one that is sold out, click the link below to be on a wishlist for it!

Payments and Fees:
Paypal credit card/bank transfer/balance/echeck payments are preferred!
I am open to taking money orders, checks, and cash provided your order is paid for prior to me purchasing your items, unless we work out something else - please leave a comment stating you want to pay via one of these methods so we can work out details!
$3 commission fee per pokedoll.
$2 commission fee per hat.
$1 commission fee per figure.
$5 commission fee per large plush and DX pikachu.

Shipping costs:
The total for 1 single pokedoll shipped to the United States is $17.82 for first class shipping.
For any other combination (ex: 2 pokedolls, 1 pokedolls and 1 figure, 1 big plush and 1 pokedoll, etc.) please contact me for a custom shipping quote with your zip code!
International: please ask for a custom quote with your Country~
For tracking, insurance, delivery confirmation, and signature confirmation: please specify if you would like any of these included in both your order comment and your payment! If none of these are purchased, I am afraid once the package is out of my hands I cannot be held liable for anything the post office does: although, I would like to be aware if anything happens to see if I can do something to help! Offers do differ for international packages (some services cannot apply) but do give me a shout if interested. :)
If anyone wants any of the other items besides figures/pokedolls just gimme a shout. So far no one has requested them so I haven't made lists yet. xD


That's everything for now!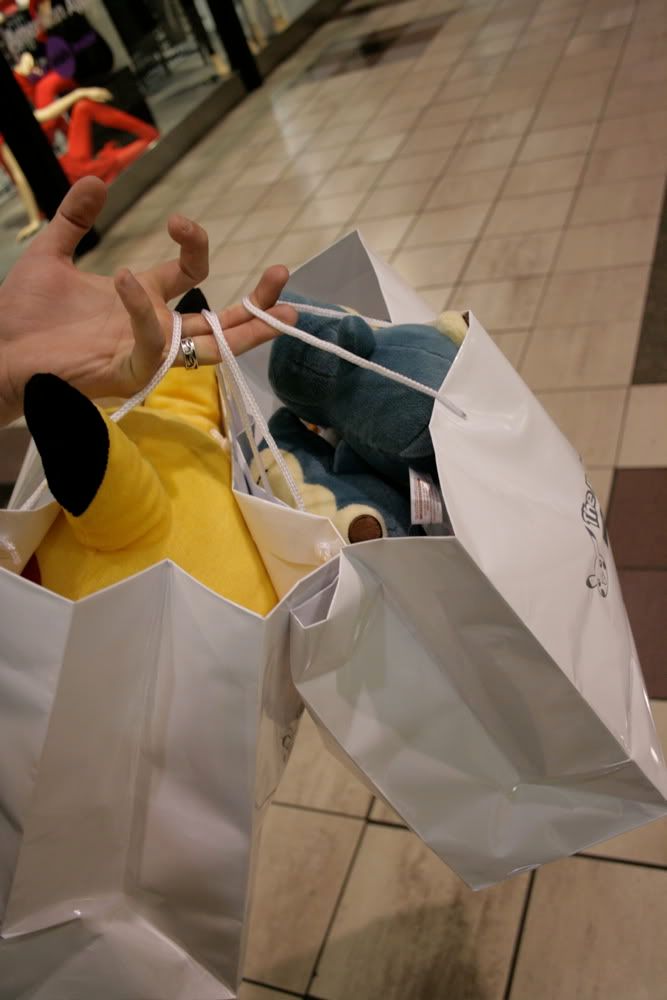 Happy shopping!