Hey guys!

I'm still alive, just haven't been posting in a while. Although
elaenabolton did just post some recent photos of me, so I probably wasn't dead xD

Anyway, my new Japanese promos, which I hope you guys like, are under the cut.



These cards are similar to "______'s" cards, however rather than leaving a gap for people to write their names on, you would register your name (and an attack name) through an online program, and the cards would be printed up for collection a month later.

There was a very limited period to register, and you could only get 3 cards (1 of each, or combos) per account. Since I couldn't order them myself, they don't have my name, they all say Brian. I'm not sure of the attack name.

The art on these is simply stunning, my photos are unable to do them justice.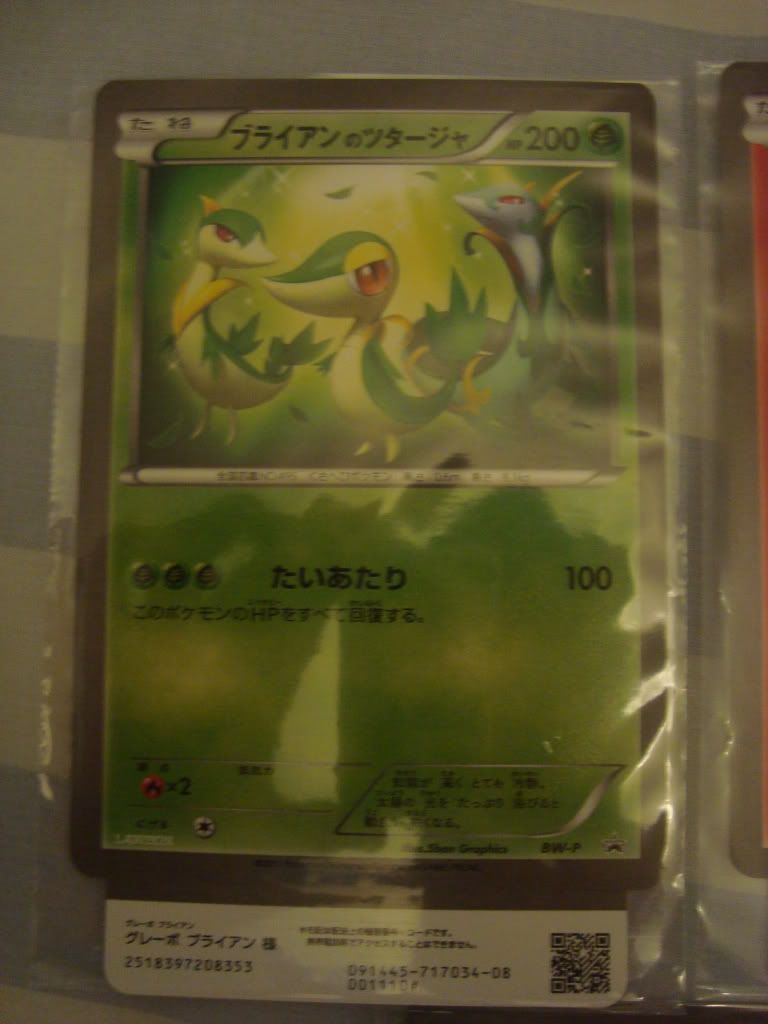 Smugleaf line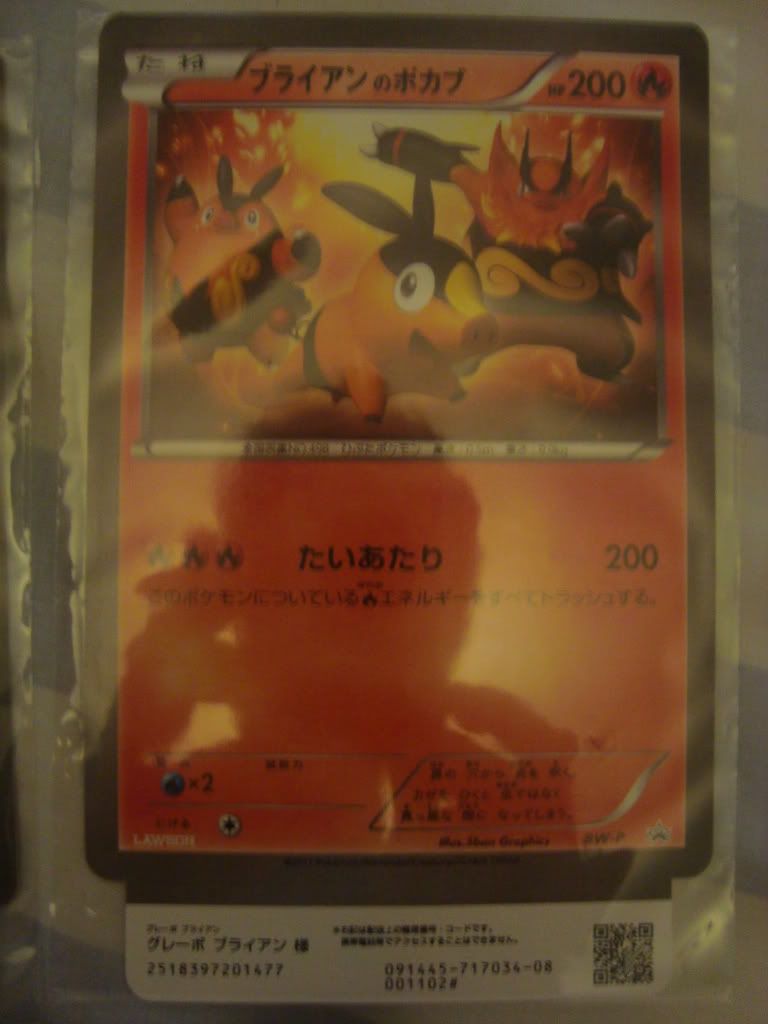 Pokabu line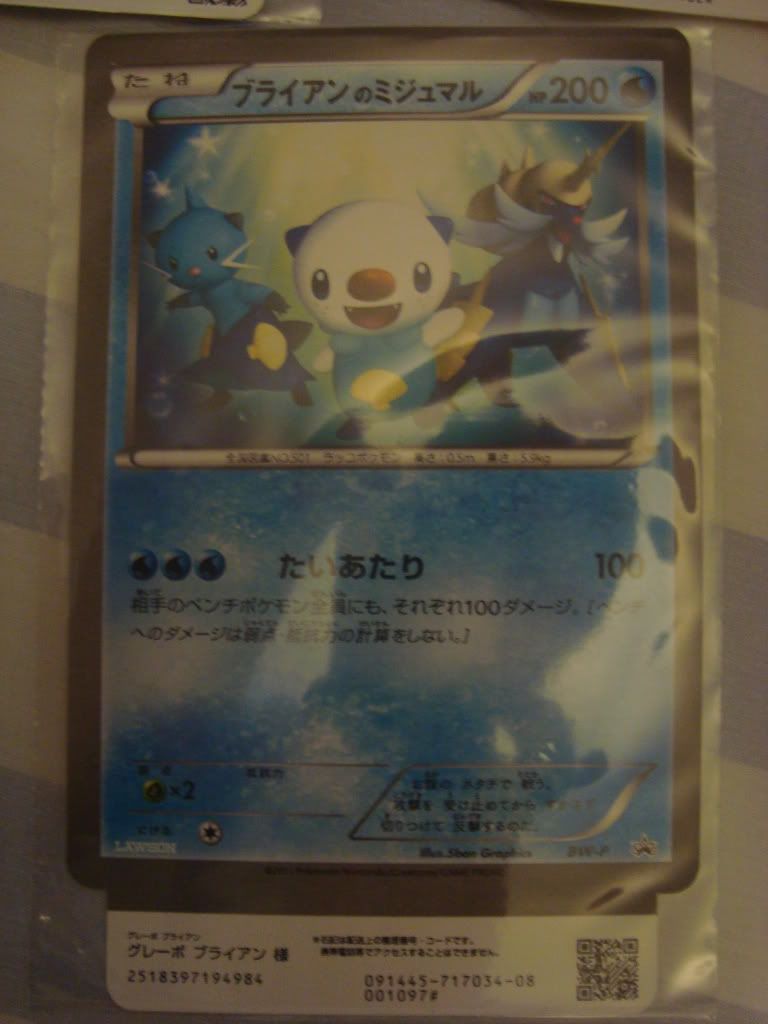 Mijimaru line

Hope you guys like them ^_^

DJ