I didn't see anyone post about this, so here it is!

Eeeee!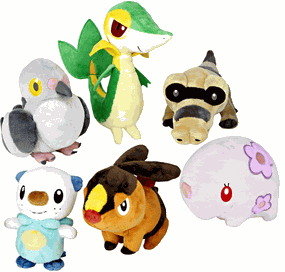 I am TOTALLY digging Sandile and Munna! My Munna has got me through some of the hardest battles, I swear!

And these of course, are courtesy of Jakks Pacific! I'm kinda excited, but more so I wanna see the new figure pictures
with the legendary beast. However, can't find any of those yet.

But say hello to the Pokemon Black & White Series 1!