First up; GA News!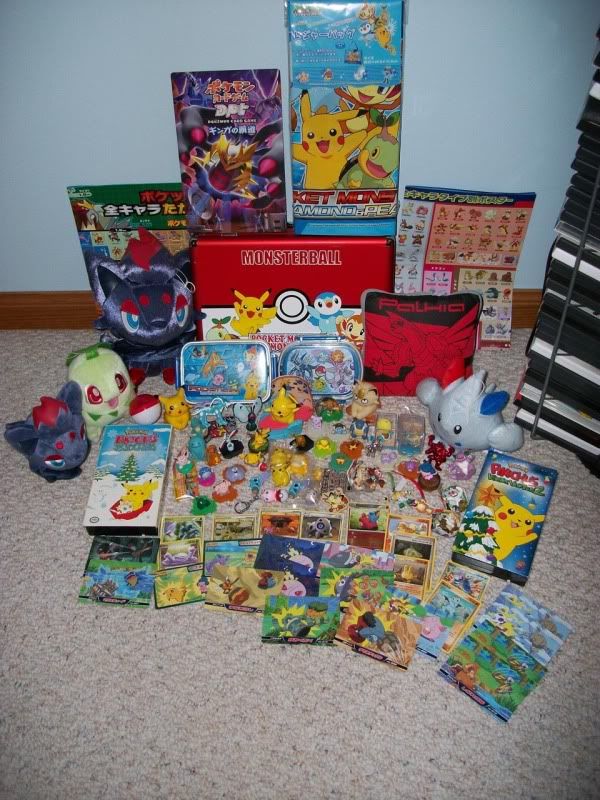 Bottlecap GA is in! Shipping from me to you is needed from participants!
Aleyina GA; We lost. >: We raised only slightly more than half of what she was wanting. Better luck next time!


Pacificpikachu we still need payment #2 from you!

Speadsheet is here; Spreadsheet
Send payments to crayonflames[@]yahoo[.]com Please put 'Bottlecap GA - username' in the subject and message.
Please be sure that if your address is not correct in paypal to include the correct one in the message section!

If you participated in the Unknownrevenge GA that I hosted and wanted to combine shipping please let me know! Also these payments are for a bubble mailer. If you'd prefer a box please let me know! And lastly if you'll be at the Grapevine Mills mall tour and want to pick anything up in person, I'd be gald to bring them! Get your payments to me by Thursday by 11 pm CST and it'll go out Friday!

As for the conditions of all the caps, they were very nice. Alot of the figures are sticky and most of the Pikachu's have dirt marks on them but I'm sure that could be cleaned off easily. If you want pictures of your stuff it'll have to be on Monday and your stuff will be sent out later next week.




Also these guys are available to GA participants for $2 each. If you wanna tack any onto your package let me know and I'll recalculate your totals for you!

Next; Collection Weeding!

The B&W tour that I'll be going to is this weekend and I could really use the extra money to go. So below the cut you'll find a bunch of stuff that needs new homes!

You can view my rules/guidelines and all my other items for sale in my regular sales post! Please feel free to combine!



Plusle & Minun Ornament: $15 OBO, New in Package
Electabuzz Gel Pen: $1



Arceus Preorder: $4
Digimon Marbles: $1 each (How'd those get here? I: )



Halloween Spiritomb & Golbat Thingies: $5 each
(Offers for Golbat weren't high enough from my offers thread, sorry. ;-; )



All Cards are Rares and are: $1 each



Custom Mijumaru/Oshawott Charms: $3 each
(Made by me)



Treeko Banpresto: $12 OBO
Needs a good cleaning



Third; Commissioners:

I've made a progress list for you guys so you can track how far I am with your stuff! Almost all of the commissions should be done next week since it's spring break! Veiw it here!

Finally; B&W Grapevine Mills Tour Meetup!




I know that
dunsparce did a Grapevine Mills post about a week back, but I don't remember actually having a set time/place for a meetup?

So with that being said, anyone up for one? :D


I'm not sure when/where anything in particular is. (Anyone know when the movie is?) I was thinking about noon or so on Saturday and we can meet at the Rainforest Cafe to have lunch or something? Is that too early? I'm open to suggestions as I have not been to the Grapevine mall before.

If anyone wants to find me roaming I'll give everyone a freebie. (I'll have freebies at the meetup too!) :3 I'll be wearing this backpack and carrying this Dragonite Pokedoll;




If you wanna comment saying if you'll be there & if you'll have anything distinguishing on/with you to help recognize people that'd be great!

Meetup Participants:

1.
kiiyame + 2 non-member friends (Johto Backpack & Dragonite Pokedoll)
2.
koujakai + 3 non-member friends Raikou gijinka
3.
tijuzu Kabutops hat
4.
toukoxn + fiance Whitelea + Snivy & N
5.
pachirisu
6.
seifer_a Chikorita with Goggles
7.
technicolorcage Chansey or Deerling gijinka & spring Deerling plush
8.
theunknownsoul + non-memeber friends
9.
flag Quilava Hoodie & Tranquill plush


Sorry for such a long post! I hope everyone is enjoying B&W!