Today was a cloudy day so I decided I'd go downtown with some friends and hunt for Pokemon stuff :D
The collection is growing rapidly so I thought it was time for an update :D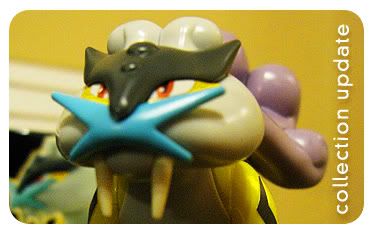 WARNING: IMAGE HEAVY!

Firstly, I had to invest in a new shelving unit from the massive haul from the Pokemon BW Mall tour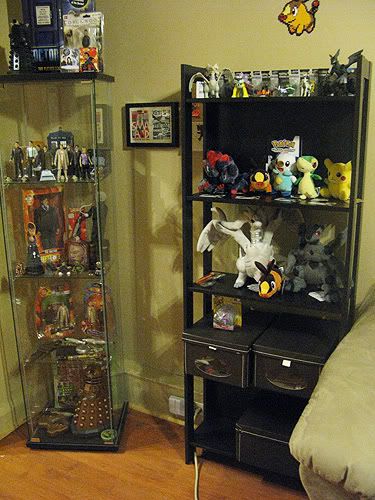 As you can see here it nicely matches my other collection proudly displayed in my den xD



Anyway, today I found these models in a shop downtown.


They had more, but I wasnt sure how they'd turn out, so I just grabbed the Snivy set for
snormax & the Raikou for myself cB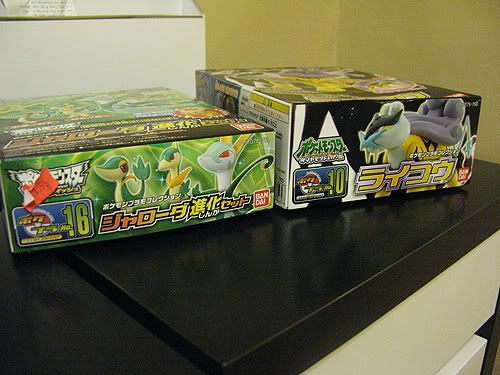 Here are one side of the boxes



And heres the other side of the boxes.



Here are the backs cB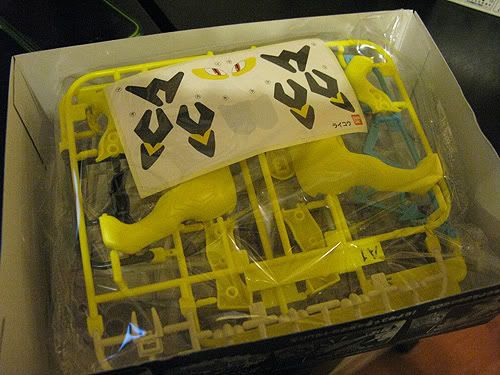 Here is Raikou D:
NEKID, HACKED INTO PIECES, RAIKOU.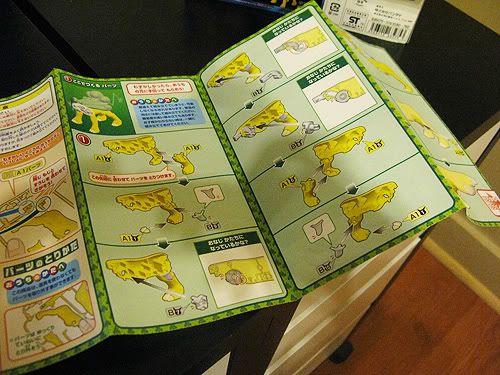 It's like putting together an IKEA Raikou...



ACTION POSE!

So.. 40 minutes later he was finished.

DUN DUN DUN..



BIG REVEAL...




Sup?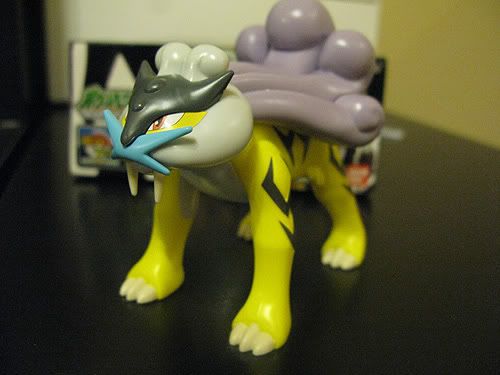 He actually turned out WAYYYY better than I had expected.
I dont usually like models because the stickers always look funny.
But not in this case!



Another shot cB

Needless to say that I'll be picking up every single other one that the shop had Monday after work.



I also picked this guy up a few days ago. I'm not a collector of Eevees, but for $5 at ToysRUs I figure maybe someday if I get sales permission someone may want him.

Oh. and I also started making bead sprites randomly last weekend xD


He didnt turn out too bad for a first try.
I was at
snormax 's house waiting for Pokemon Black & White to be released and thought I'd try it out.
He is displayed on my wall xD As you can see in my collection image cB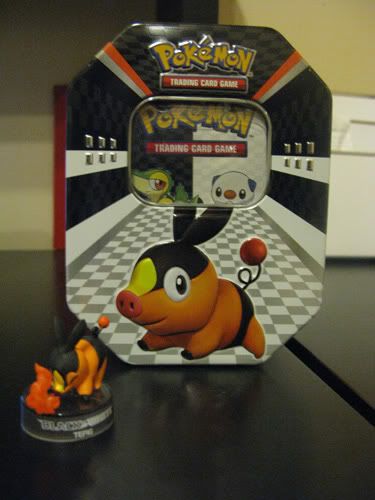 I also bought this lovely Pokabu Tin cB
LOVE THE LITTLE FIGURE!


AND OF COURSE!



My life is currently being consumed by this.

Well that's it for now cB

Take care, all you wonderful people!