Hey guys : D I've been delaying my introduction post because my collection isn't that big yet LOL, but since a package came today, I guess it would be nice to do it now = w =)b.


BUT FIRST, PICTURES, AM I RIGHT?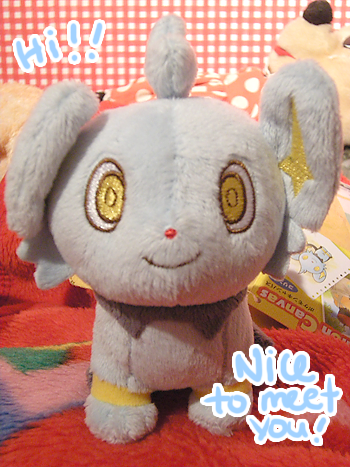 This guy is "Exe".
He's suppose to be the pokemon-version of my OC \ w /, who's on my userpic right now.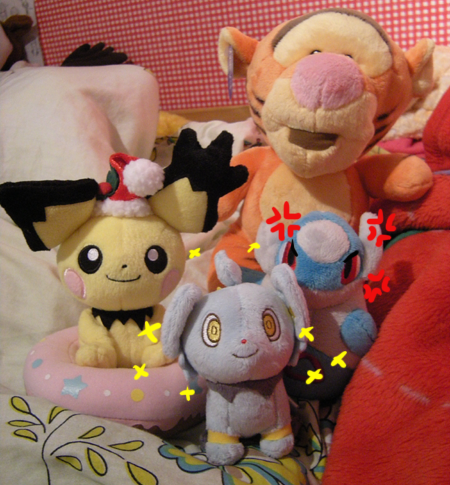 A family picture = v =.... missing a few people, but that's okay. I love these guys the best * Q*
Pichu and Latios were given by
minjei
as a...........present...was it christmas??

Pichu's name is "Donut", though I'm pretty his name changes everytime I decide to give him a name LOL...
And Latios' name is "Yuu"... who is also my Pokemon gijinka character * Q* ... I wish I had a shiny Umbreon Pokedoll so that he could be together with his trainer hehehe...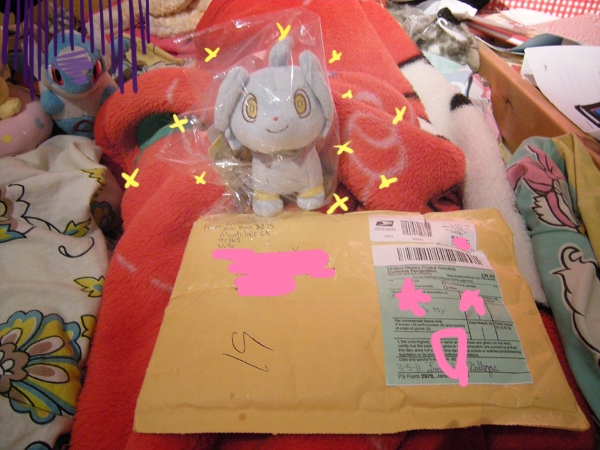 More Exe!!!
Yuu gets easily jealous; please ignore him!
I was already told by my bro
minjei
that canvas plushies are small... BUT STILL, I DIDN'T THINK IT WOULD BE THAT TINY. When I
savagely ripped
opened the package, I was so surprised in both ways of good and bad. MORE GOOD THAN BAD...BUT STILLLLLL... if they make big sizes of canvas plushies omg... I'd buy them right away...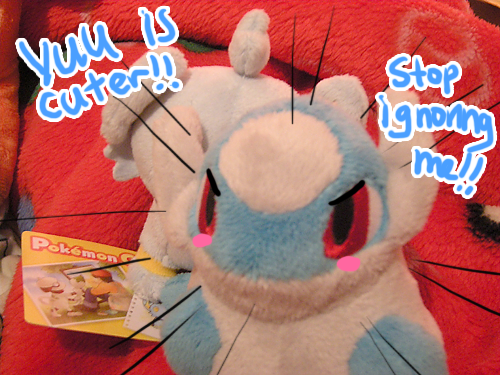 K ANYWAY.

You can call me either Curry or Kurri, if you feel weird calling me by the name of something delicious. I never thought I'd start collecting Pokedolls/plushies, but I totally don't regret it, because it's actually
minjei's fault.

My grail item would be that really big Takaratomy Latios plushie * Q* ... I love how its wings are poseable, and I hope I can find it and afford it one day!!! +____+

Hopefully, my collection grows; it's so pitiful compared to everyone ; WWW ;... but, it's going to be fun making my collection into a monster-amount. I wanna collect more Latios stuff in the future \ w\ pokedolls especially too~

K THAT'S ALL!


Thanks for reading LOL.
Sorry my introduction is so boring ehehehe = w =
I hope I can contribute to the community by making moar awesome and moar colourful posts soon LOL \ v / ♥♥♥♥