Hey guys.
I bought this lot of fun pokemon books on ebay for one book really, and I thought I'd offer the rest to you guys :3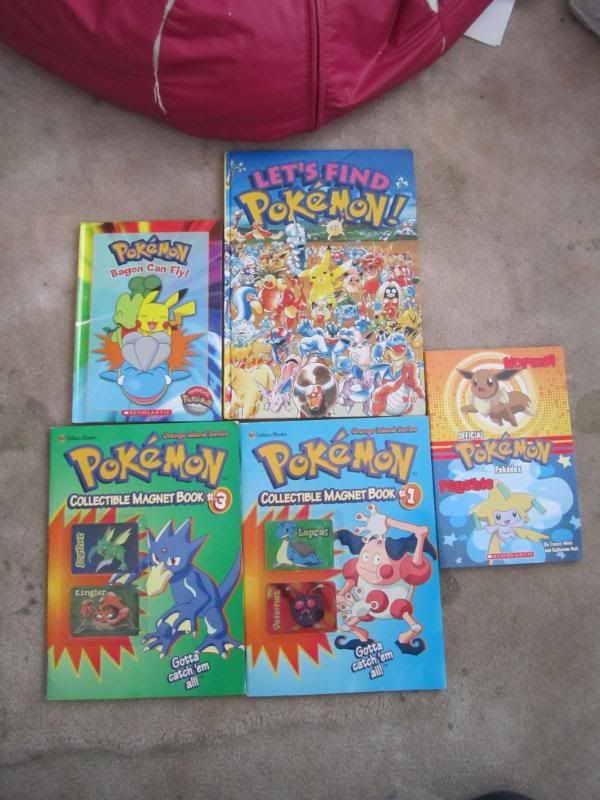 There's a little preview :D

Rules!
1. I ship from the US to anywhere!
2. I will ship your item after the money transfers from Paypal to my bank account, which will take about 3 days from the time you pay.
3. Bubble mailers are $1, which is added onto your shipping cost.
4. Paypal only please!
5. Please pay within 24 hours of me giving you a total. If you can't, please contact me to let me know why, or I will have to put the item back up for sale.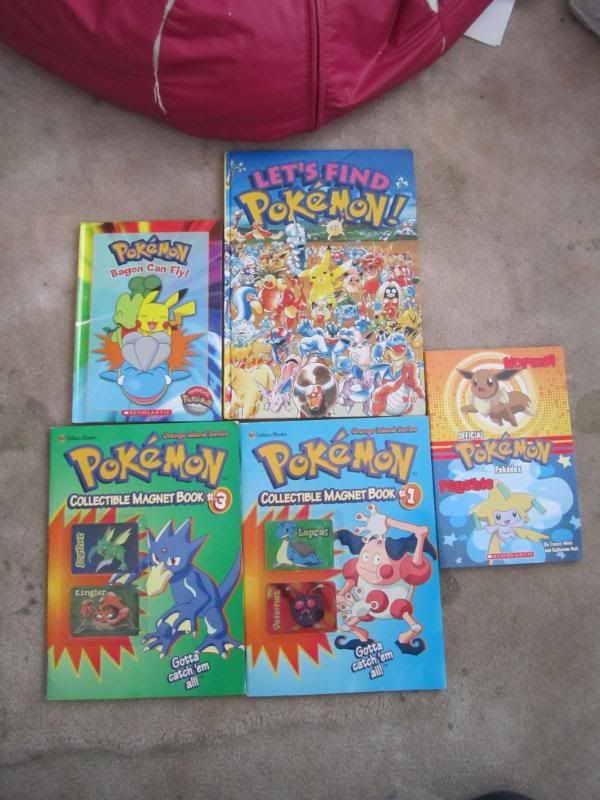 All of these are in really good used condition :> The activity/coloring books both come with their original collectible magnets, untouched! Both activity books have one puzzle done in them each (I received them that way) but otherwise are completely blank and in great condition!
The "Let's find Pokemon" book has a name written in it in pencil toward the back, but it's not on any of the pages you would spy pokemon on :> and the normal/psychic handbook and bagon can fly book are both in PERFECT condition, as if they were brand new!

Here are some pictures of inside the books: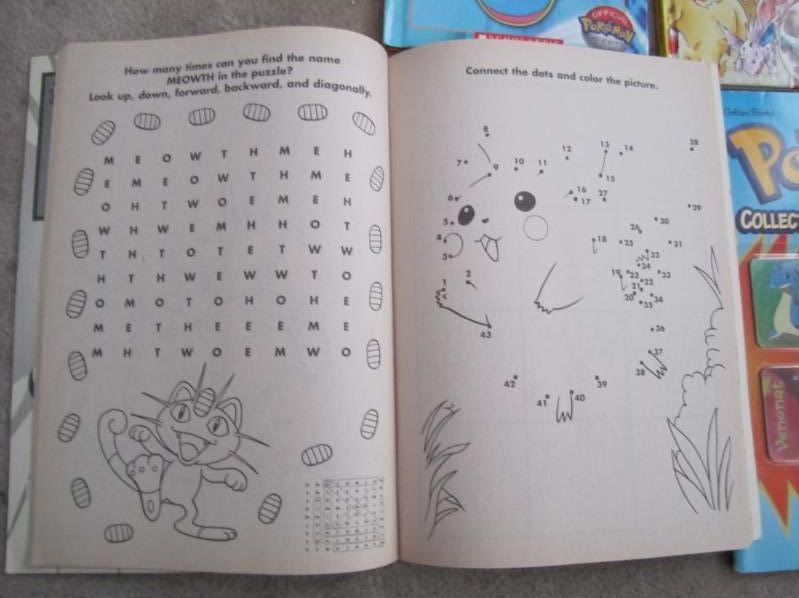 This is the coloring book on the left, although both have similar activities and pictures.



and this is the one on the right. These are $2 each :>



This is the normal/psychic handbook, that is in amazing untouched condition! This is $3 Sold!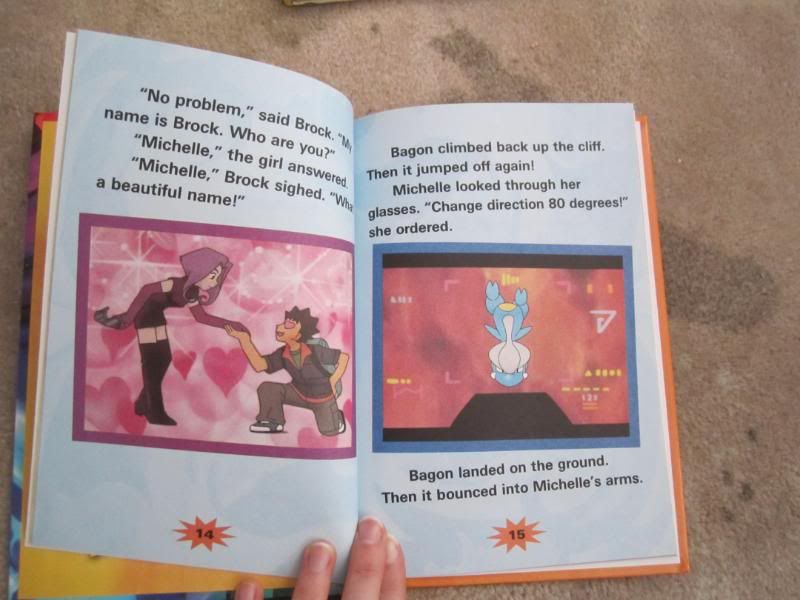 This is the "Bagon can fly" book, which is also in pretty great condition, and it's a little story book with a hard cover :> this is $1



aand this is from the "Let's find Pokemon" book, which is in great condition aside from the name written in it :> This is $8 Sold!

Commissioners!
I am on spring break right now, diligently working on your commissions. I hope to have them done, pictures to you, and them sent off by this weekend or early next week :]