I just got finished messing around with my shelves and decided to take some verylowquality pictures.



First off I greatly support Mewtwo and Lucario coexisting. I won't get into any personal debates here but yea; I have gotten a few less than desirable comments from both sides of the argument just by posting images of my two collections. Really?

BUT ANYWHO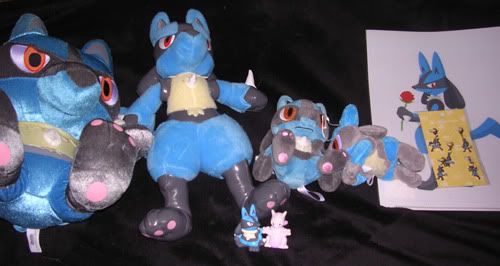 I consider Lucario a side collection but I still love him to bits. I pick out only the items that I like the most of him.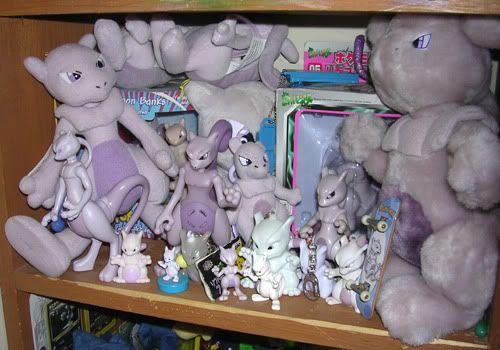 I am a huge fan of Mewtwo; he was basically my childhood 'imaginary friend'. Not my most extensive collection but the items I do have I really enjoy.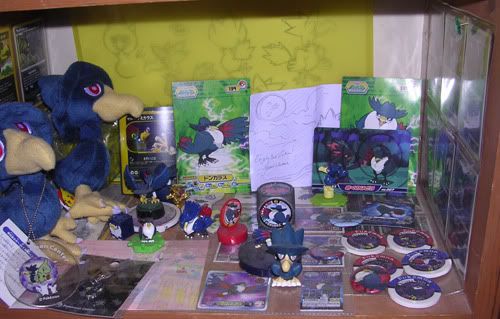 Krows are kind of hard to collect because of severe 'lack of merch' syndrome :[ those plush made my day when they were released however.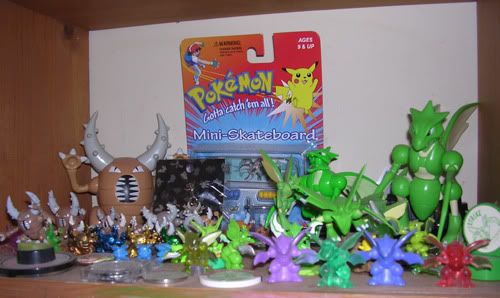 Not much has changed here; I relocated my pinsir TFG figure and you can kind of make out the Scyther TFG in this pic too.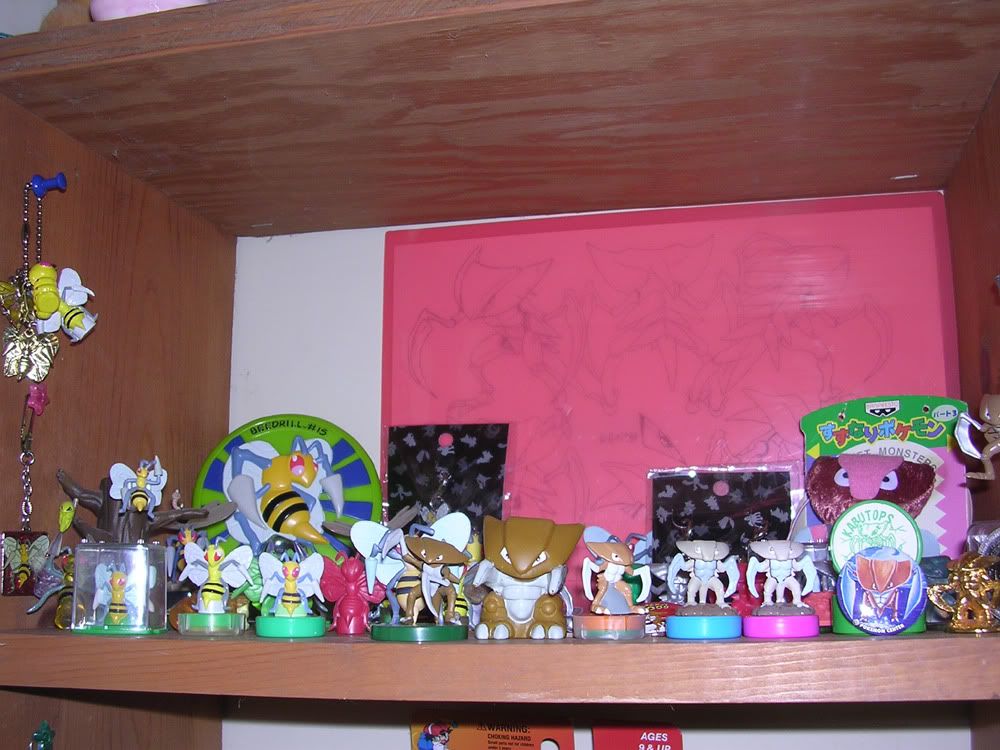 This is my newest shelf. I wanted to display my bees and shellfish for quite some time now so I cleared some things and voila.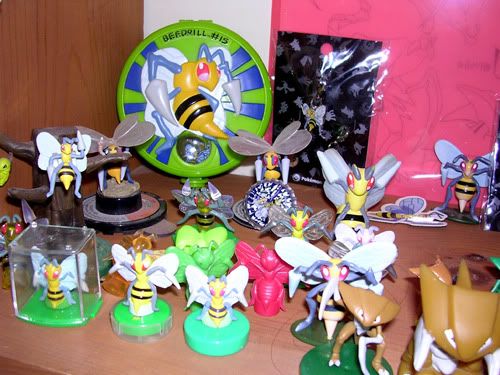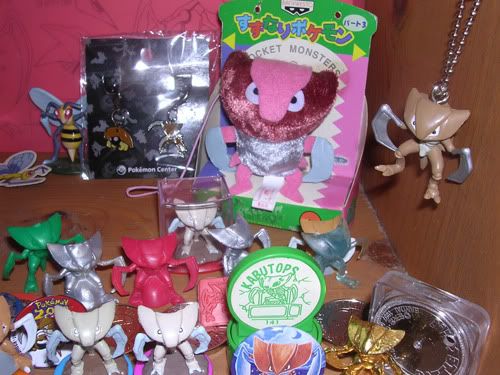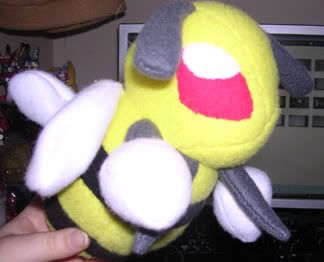 I couldn't include 'Best Bee' on my Beedrill shelf because of his size but yes; this is him. Possibly my favorite plush; I want another custom so bad this guy is amazing. (made by
ambertdd )

I have tons of flats not pictured here; I love them just as much as everything else I just need to scan them to show them off better and...I lack a scanner at the moment.

That's it for now! I can't purchase anything at the moment but I am interested in any items you have of these guys that I don't own. We might be able to work something out in the future!