Hey guys! Couple of things! ♫



First off~! I know I just did one of these recently, however with the recent series of events happening to our friends in Japan, I decided to run a 2nd Rush!Plush auction~ It just breaks my heart everytime I turn on the news or go on the internet so I wanted to help in some way. ;A;

♥ 50% of the proceeds will go to the Japanese Red Cross
♥ The other 50% will go to Japan Earthquake Animal Rescue and Support

Auction Ends Friday Night at 11pm
Take me to the auction!

Thank you to everyone who's participated and helped spread the word so far. ♥ ;A; ilu!



☆*゚ ゜゚*☆*゚ ゜゚*☆*゚ ゜゚*☆*゚ ゜゚*☆*゚ ゜゚*☆


2ndly..... business! ♥ Laaaaaarge sales post ahoy! ♪


T E R M S

♥ Will Ship world wide!
♥ Buyer pays all shipping costs
♥ If you would like your package insured, peep up~ ♥ I am not responsible for the post office.
♥ I accept Paypal and Money Orders~!
♥ Holds will be a case to case basis. I don't like doing them for long periods of time.
♥ Payments in USD only
♥ Not looking for trades, sorry!





Poocyena Plush $50.00
has no hang or butts tags, but he is in excellent condition.

Mew Plush $50.00 SOLD! Thanks!! n.n Partial Payment received. HOLDING~! ♥
Rare TOMY Mew laying beanie plush - In excellent condition~ No hang tag, but has it's butt one.




POKEDOLLS
Original Pichu (not notched ear) Pokedoll $25.00
Rayquaza (no tag) $30.00
Corsola $40.00
Mantyke (no tag) $30.00



Any Pokedoll in this picture $20.00 (i have some duplicates of some)




Any Pokedoll in this picture $18.00 (Gizamimi Pichu's tag is ripped)
GIZAMIMI PICHU IS SOLD!♥
(i have some duplicates of some)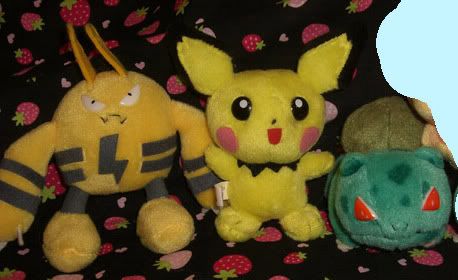 Friends Plush $3.00 each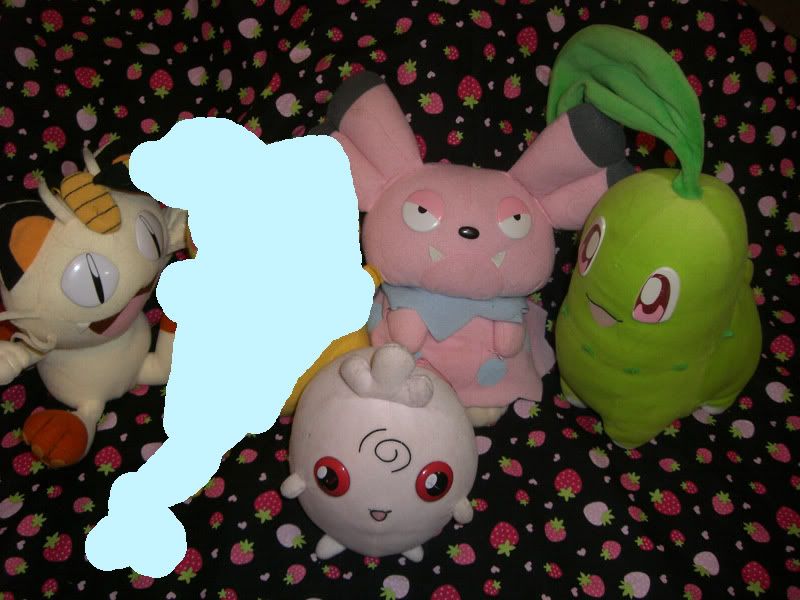 Misc Plush - Conditions vary from good to loved.
$10.00 each aside from Igglybuff $1.00 and Pika $2.00



Misc Mini Pikas! Conditions vary from good to loved.
$2.00 each or take them all for $6.00 SOLD! THANK YOU! ♥



Banpresto Plush great condition - $6.00 each (except the loved pokeball~ It's $1.00)


Kamitsure/Elesa Custom Plush $125.00
She didn't sell in my last auctions so I am bumping her price down by $25.00
- Payment plans or holds are accepted on her. :D
Additional Images →
♥ http://i207.photobucket.com/albums/bb114/GymLeaderUsa/kami4.jpg
♥ http://i207.photobucket.com/albums/bb114/GymLeaderUsa/kami2.jpg
♥ http://i207.photobucket.com/albums/bb114/GymLeaderUsa/kami3.jpg
♥ http://i207.photobucket.com/albums/bb114/GymLeaderUsa/kami.jpg SOLD! Thanks!! ^_^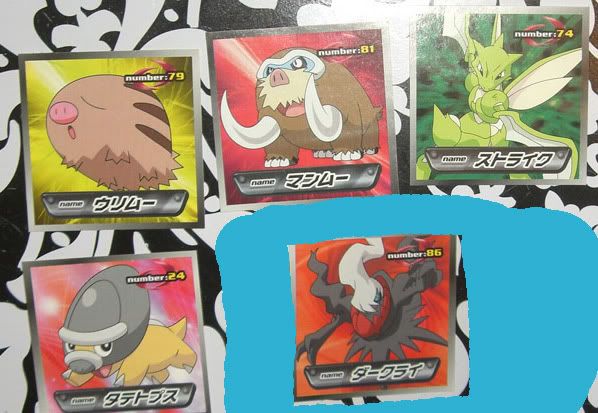 Sho-pro collectible stickers $1.00 each



Mini Puffy Stickers $1 each



Sticker Sheets $3.00 each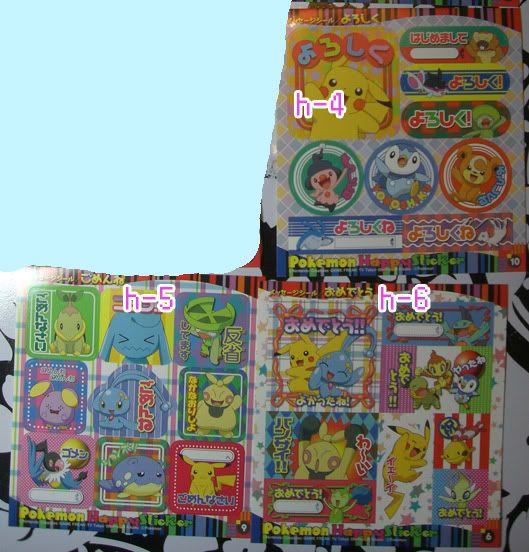 Sticker Sheets $3.00 each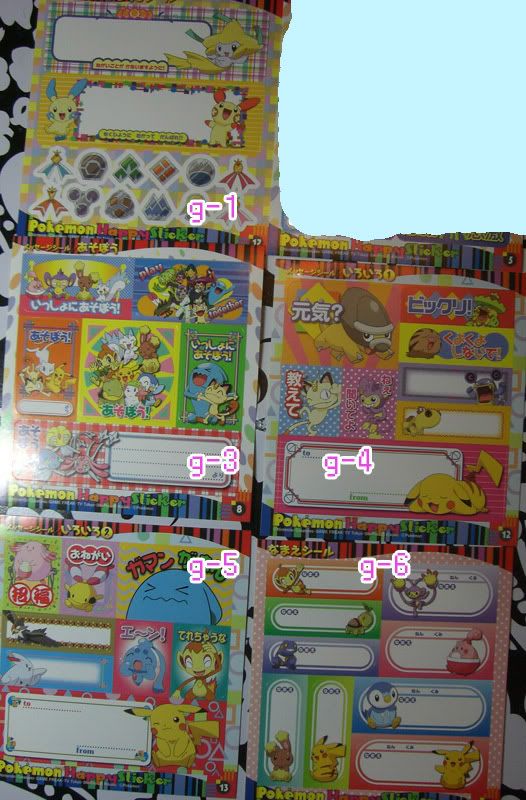 Sticker Sheets $3.00 each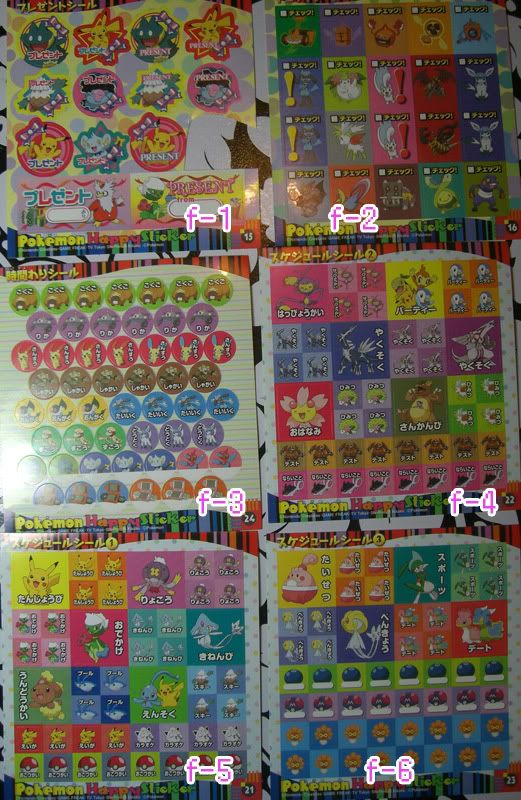 Sticker Sheets $3.00 each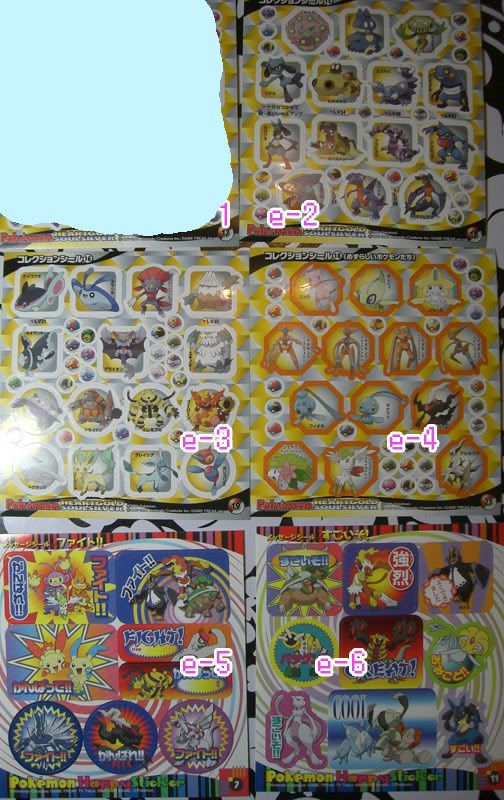 Sticker Sheets $3.00 each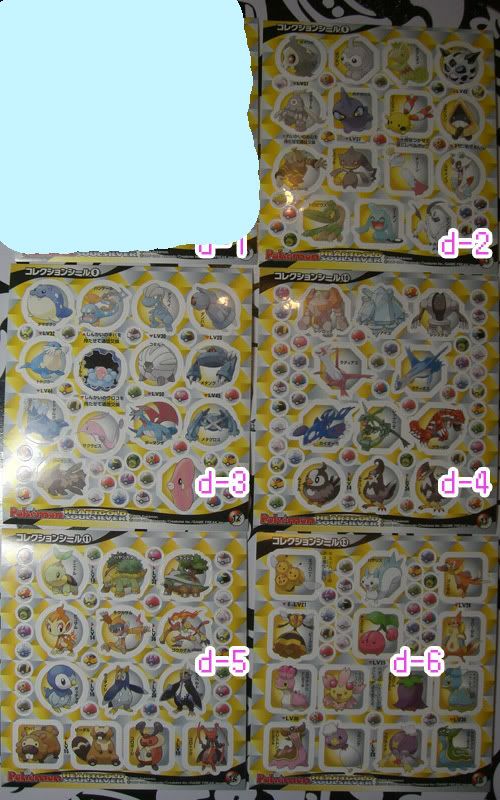 Sticker Sheets $3.00 each



Sticker Sheets $3.00 each



Sticker Sheets $3.00 each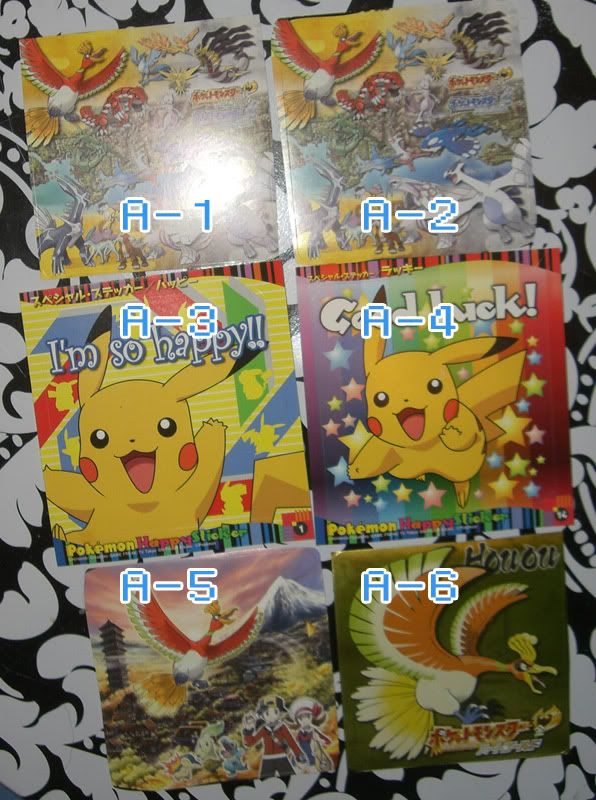 Sticker Sheets $3.00 each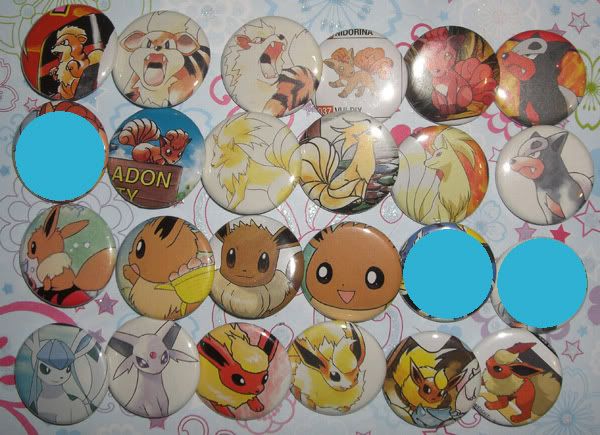 Any pins in this picture $2.00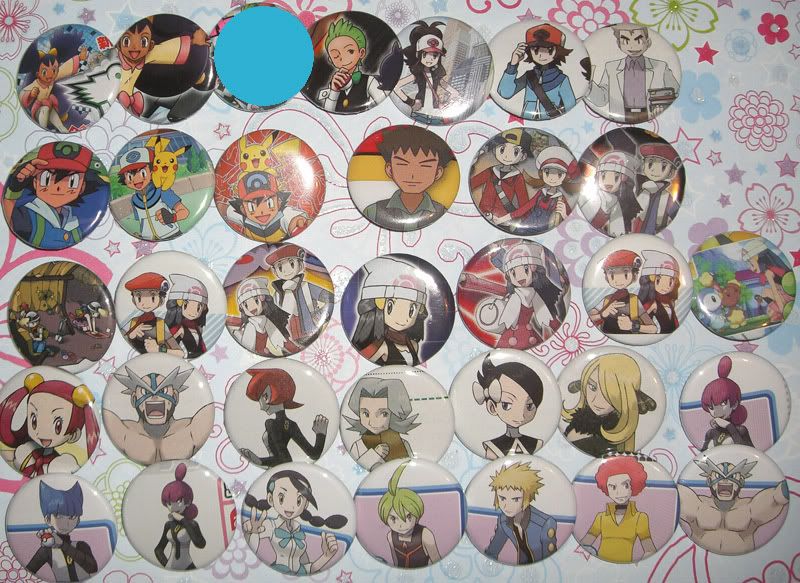 Any pins in this picture $2.00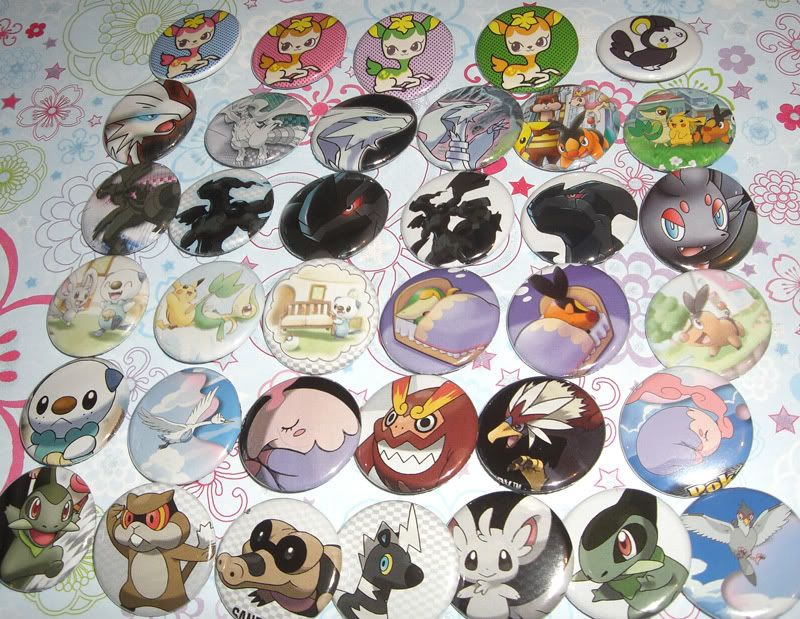 Any pins in this picture $1.00 each
(The top row were pins draw by me so I am able to make doubles. :D)





$1.00 each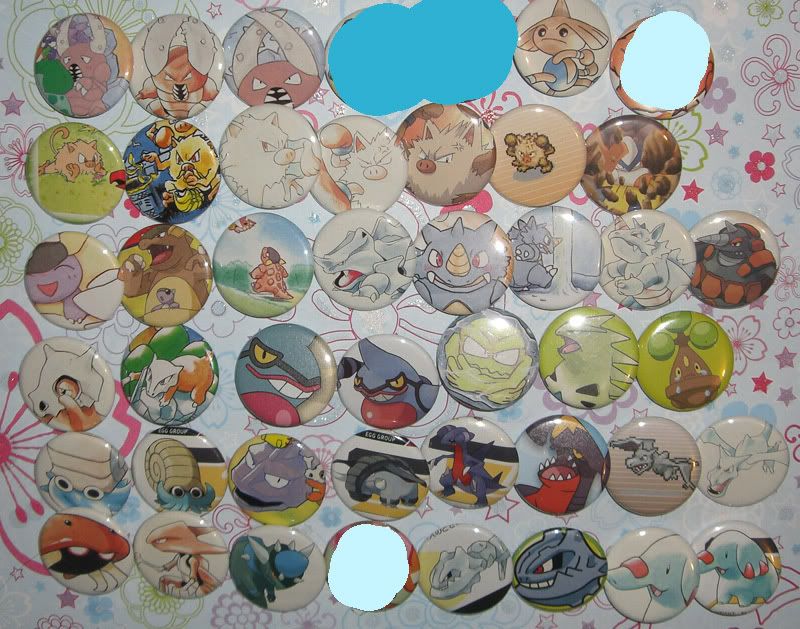 $1.00 each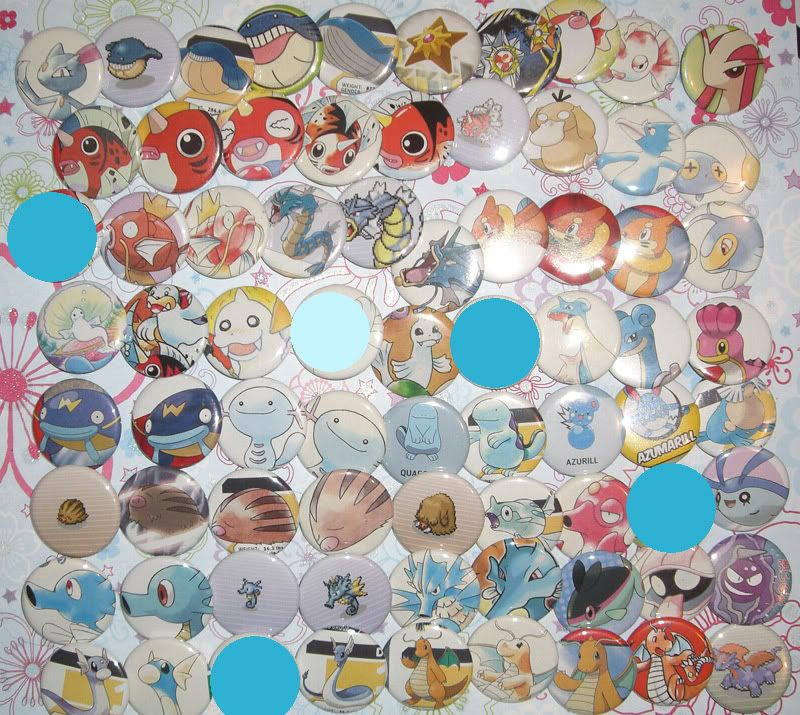 $1.00 each



$1.00 each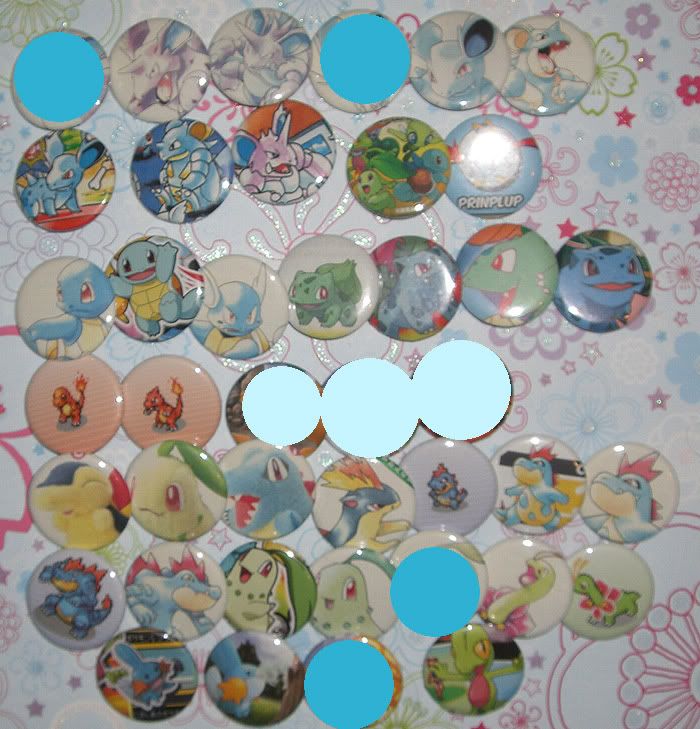 $1.00 each



$1.00 each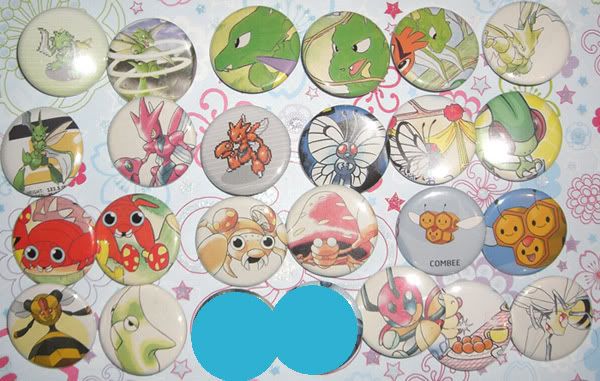 $1.00 each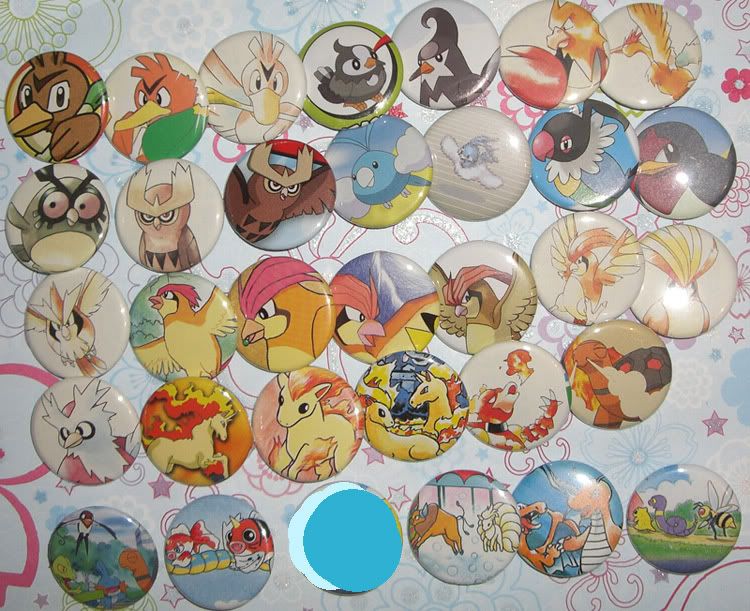 $1.00 each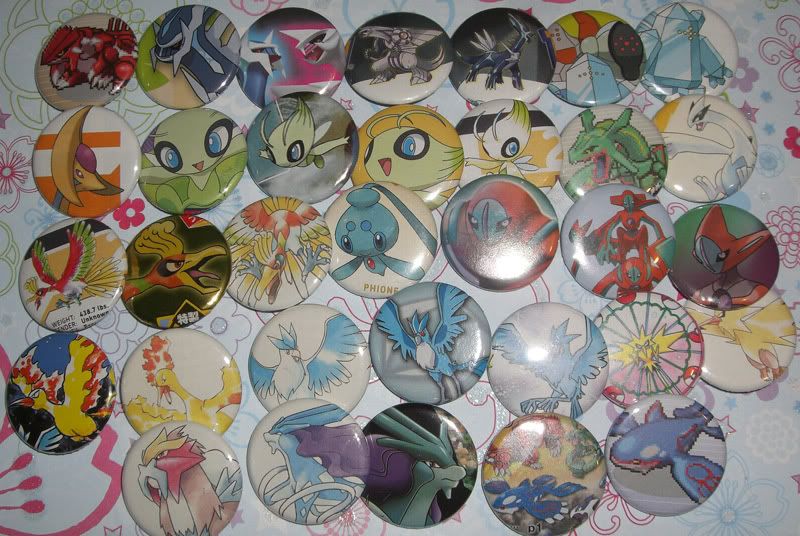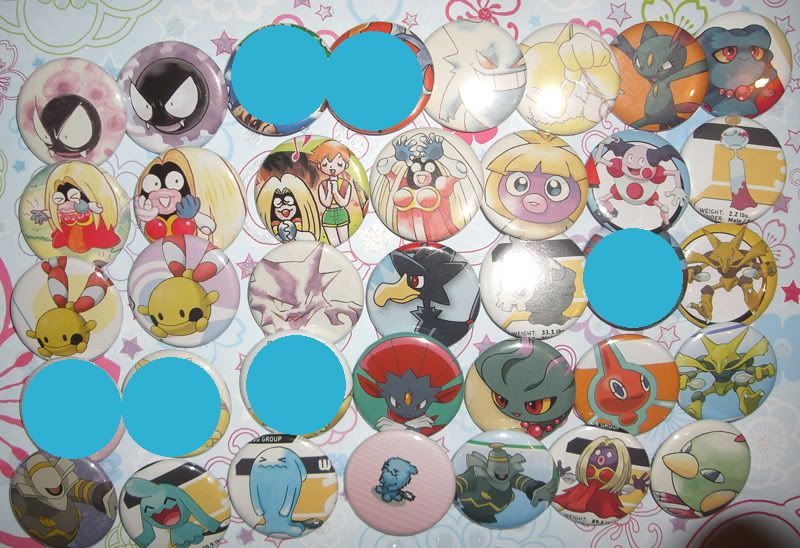 $1.00 each





$1.00 each



$1.00 each



$1.00 each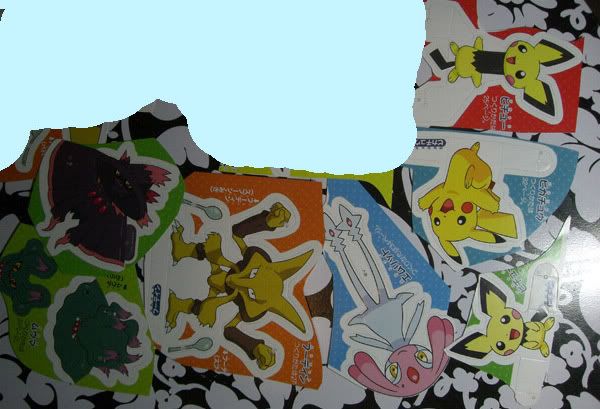 $1.00 each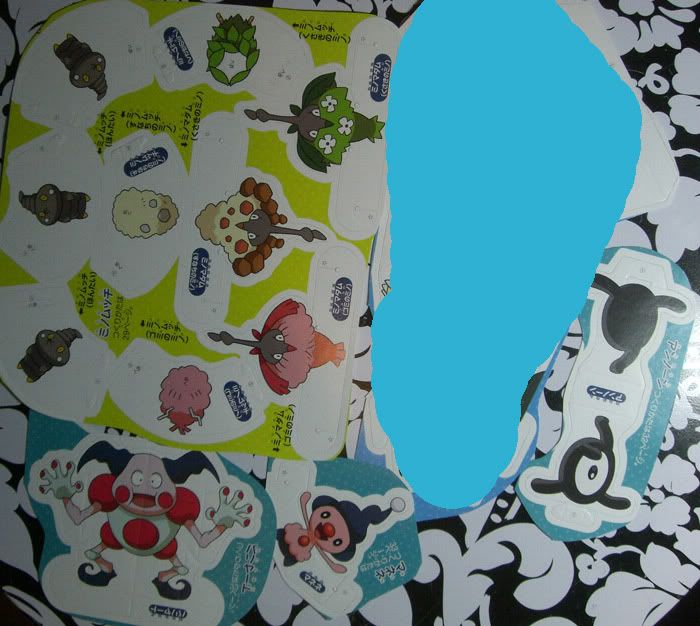 $1.00 each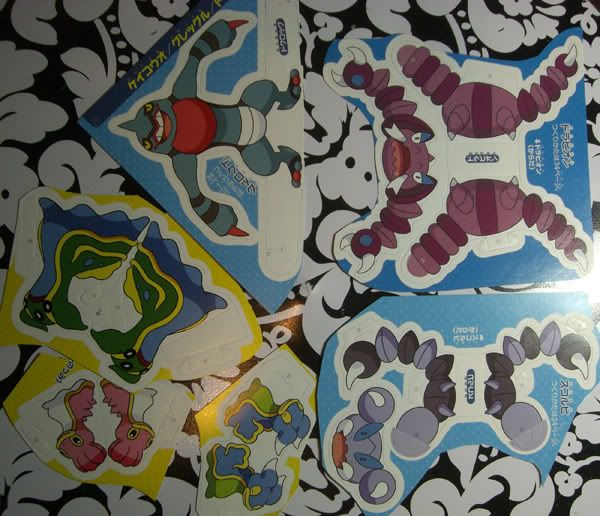 $1.00 each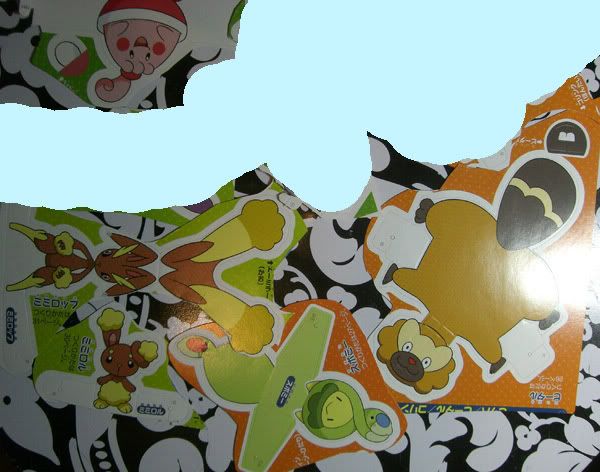 $1.00 each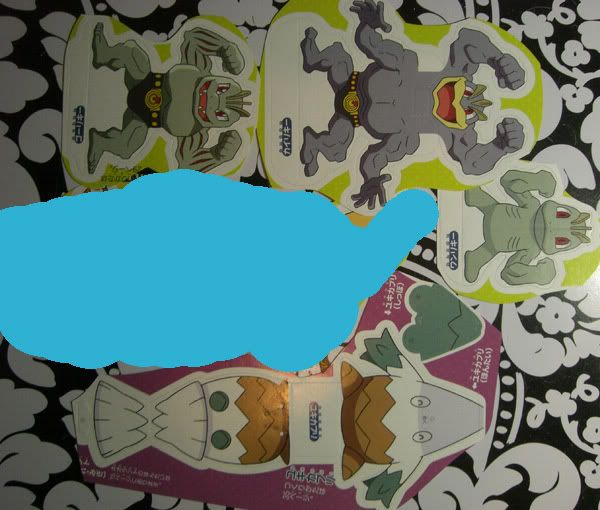 $1.00 each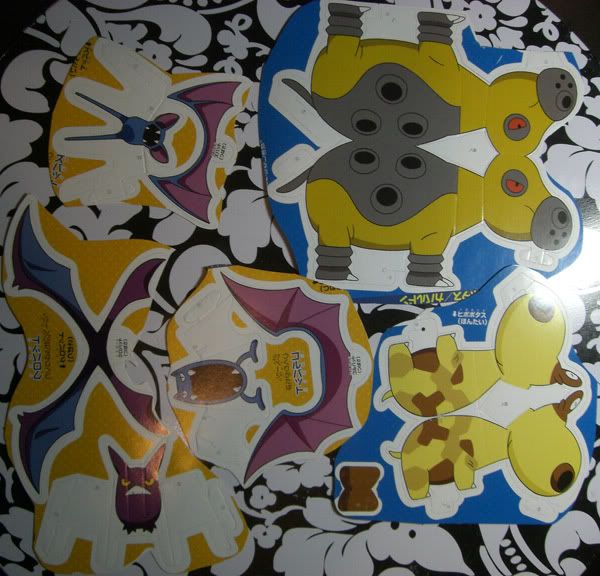 $1.00 each



$1.00 each







All books $8.00 each
Suzuki-san Music Video VHS $10.00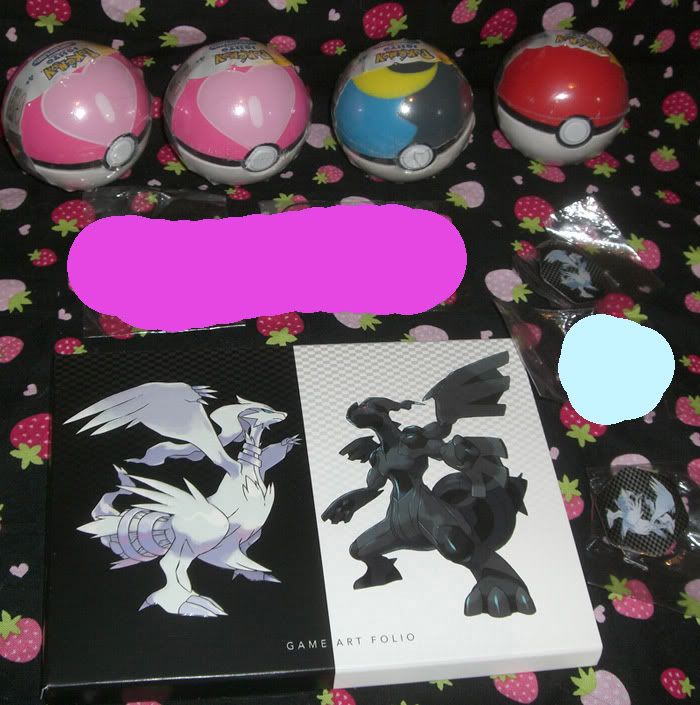 Pokeballs (unopened) $5.00 each
Black And White Game Art folio $10.00
Black and White Tour Metal Charms $5.00 each BOTH SOLD!
Black and White Tour Pins $3.00 each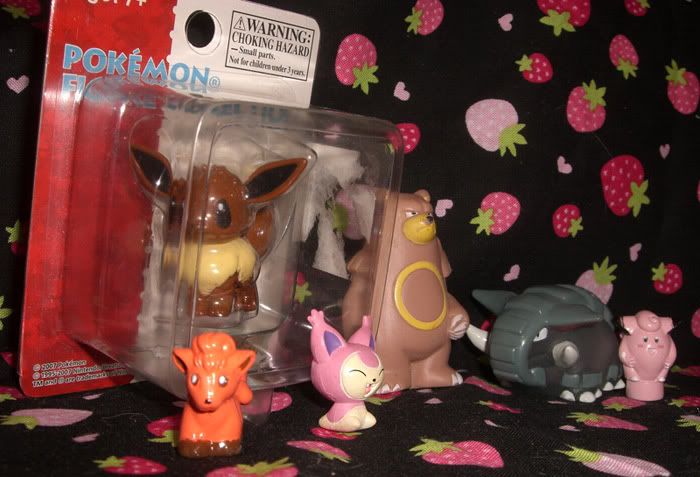 Color Stadium Vulpix Figure $12.00
Skitty (unknown) - no tail $4.00
Eevee TOMY figure $6.50
Everything else $1.00 each




KIDS figures $5.00 each




HG and SS Backpack $5.00
Postcards $1.00 for both
Unopened Pre-reserve Ho-oh figure $5.00