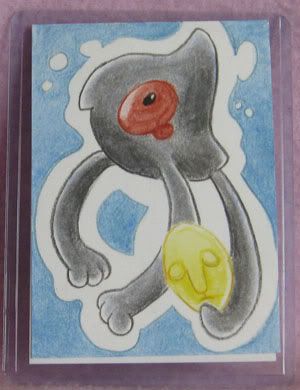 I've received several packages recently and figured that I ought to post a collection update. :)

The above ACEO was a surprise gift from
rayechu ;o; Thank you so much again! <333




Popped into the Seattle Kinokuniya and was surprised to find this and a matching Reshiram. Only $20 too. 8| I was thiiiiiiis close to buying both but I had no space and didn't want to drain my bank account.
(Then I found out I had way more in it than I thought 8CCC)



Best clearfile. Desu and Candle. 8)



Got these two from Ebay along with the above clearfile. Love these. <3 The Chandelure and Cofagrigus. 8D <3333



As a segue into my custom plush how about something in between? :U You've all seen these mini Pokedoll keychain plush on sale from known bootleg sellers. They're pretty cute, and since no official mini ones exist, are customs in that sense. I never could bring myself to buy them though. XD We stopped by some random seedy hobby shop in Seattle a few blocks away from Uwajimaya and I was surprised to see that they had a whole bunch of these. Palkia was kinda ugly and squished looking so I just got Dialga. 8'D They also had a normal sized Spinda doll but it had the bootleg TOMY tag that all these plush have. I wanted to pick it up but booooty. :C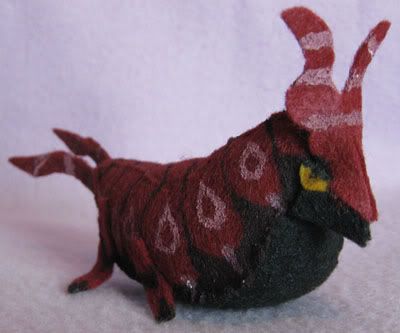 We're going to build up to my favorite. c:
First up is a mini Scolipede plush by my good friend Hannah. :D She is awesome and makes really cute plush. She follows this comm even though she doesn't have LJ. (Hi if you read this~)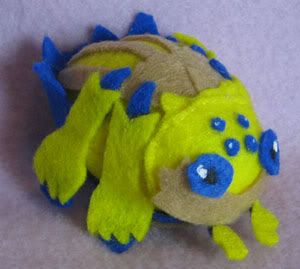 Galvantulaaaaaa <333 Cutest spider 8D


And finally:


DESUUUUUUU
I did a custom plush trade with
tufails and omg I love this plush so much. His arms are completely poseable, even each individual finger can be posed. 8D



This pose is canon.
c:
Spiderbros for life.



Proof.
(And preview for upcoming grail post 8) )


Lastly have my FOURARMBROS shelf so far:


Kinda unbalanced. 8C Needs moar spiders.