Hi guys, yesterday
djgigabyte and I got to the BW Tour in Newcastle's Metrocentre before the shops had even opened so we could get the limited distribution t-shirts. However I'm not actually that keen on the shirt, so I'm considering selling mine.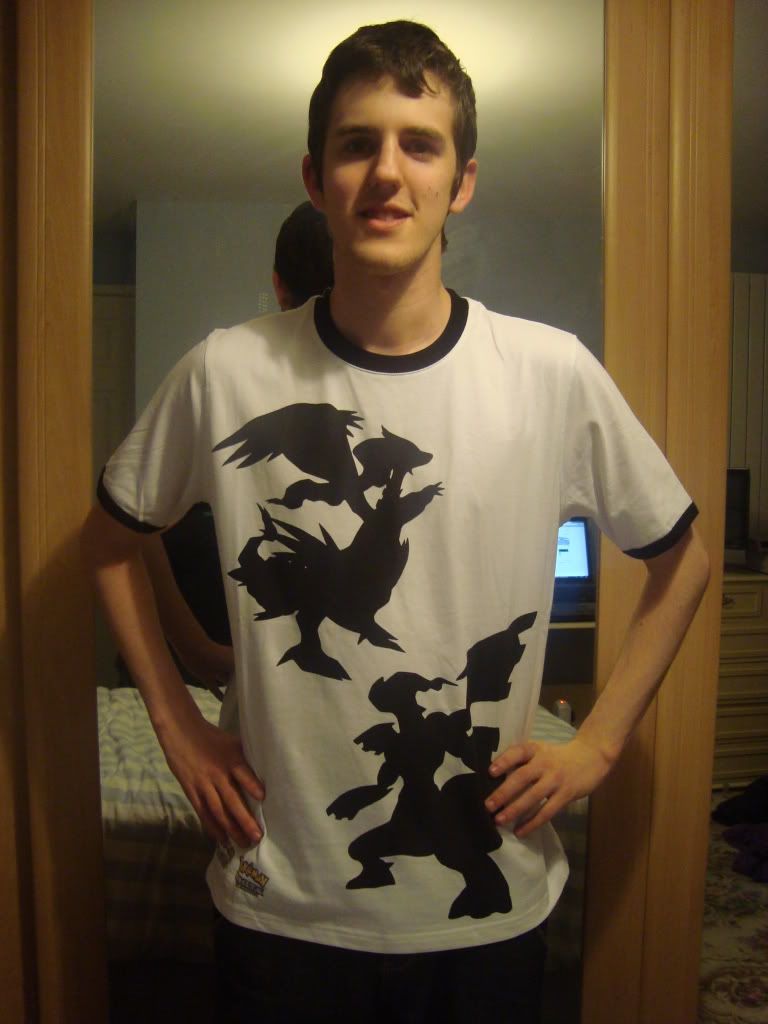 This is what the shirt looks like, though the one I'm selling will be sealed in its original packaging. They only had this shirt for the last 3 stops on the tour in the UK (each of two days) and at Sugimori/Masuda signing and the B/W release party in HMV on oxford street, and were only allowed to distribute them to the first 20 people who showed up each day. So unless these have been released at other places then there are only around 200 ever released.
The shirt is labelled Medium, but fits Dan perfectly well, and he normally wears Large.
Thanks to
djgigabyte for modeling the shirt!

So for the next couple of days I'll be taking offers on the shirt. Comment below if you're interested.




I received sales permission from
denkimouse
in August of 2010.