Epic Collection update incomming (its quite big)






First off Everything that I have here (these are all mine) Thanks to various members here who have helped me get a load of stuff.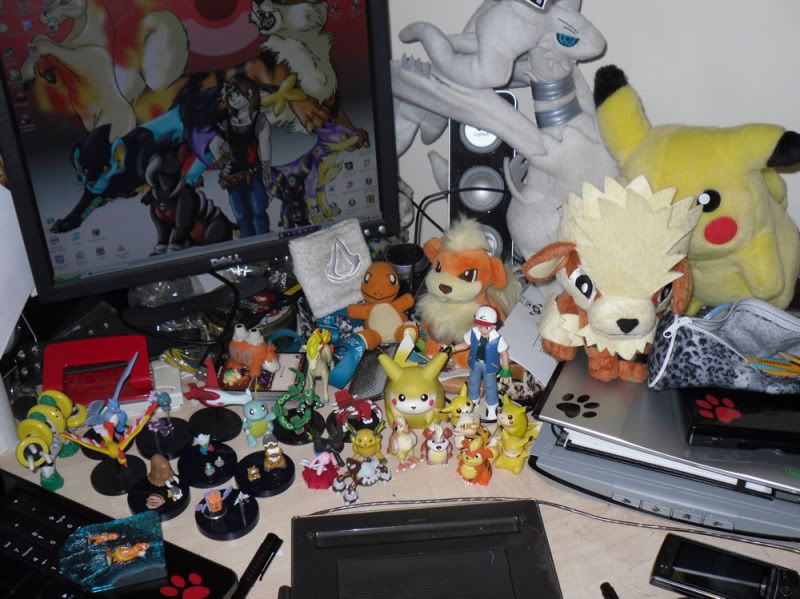 Complete with my new awesome desktop wallpaper I did the other day XD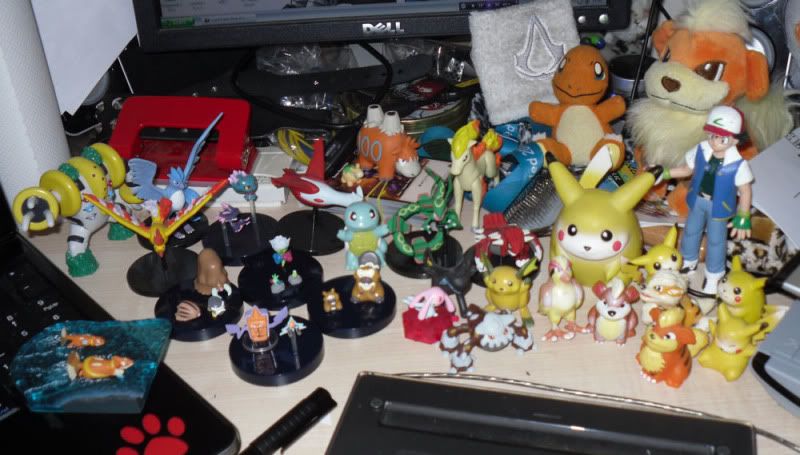 Close up of all my figures. Once I get sales permission a lot of them will be up for sale




PHONE CHARMS!!! I freakin LOVE Pokemon Phone charms and Straps. Waiting on my Reshi one. My fave one is the little Giratina, as he was so awesome when I got him. (Actually traded it with Schenzi for a pikachu I think it was)

FREAKIN EPICNESS!!!!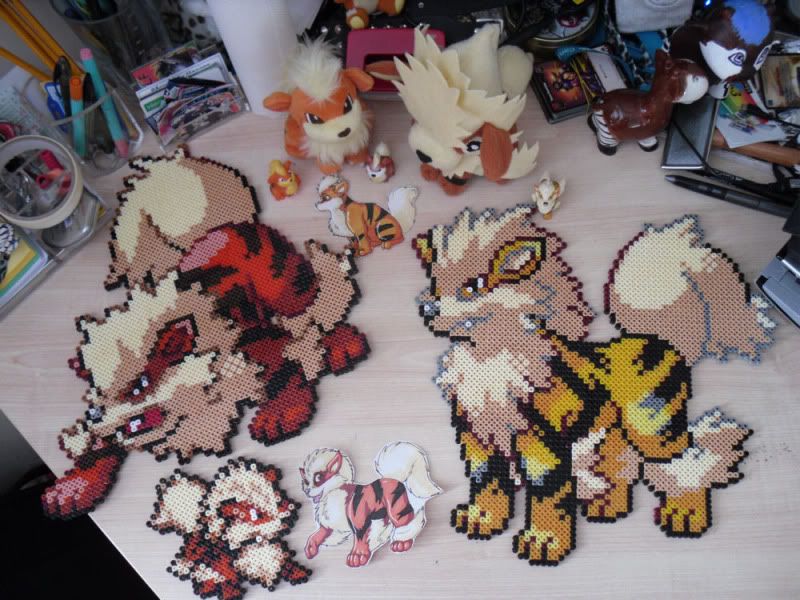 My slowly growing Growly and Arcy collection. Those amazing huge bead sprites were a Christmas gift from
schenzi , who amde them herself. <3<3<3<3 Much more love to her ^_^ The Custom art was done by me. Again, when Sales permission is achieved, I will be offering them here, but you can get them via my DA or FA. <3 my Arcanine.

And finally



My Partner's collection of Pidgeottos and Pidgeots (and Staravia)He loves Bird Pokemon.

So yeah I did say it was a big one XD I would LOVE to get my Luxray collection started up, only have a bootleg figure x T_T. I have decided instead of lots of random Pokemon, I'm gonna collect just these Pokemon:
Arcanine, Luxray, Reshiram and Giratina (Alt form), OH and ANYTHING of Old School Ash.
Also Pidgeotto and Pidgeot for my Partner =D

Once again massive thank you to
schenzi Who has been just so awesome in getting me some of the epicness that makes my collection ^_^

Any questions about "what that figure is", "how big" etc please ask away =D