TCG championships are up all over the place and the Alberta ones took place in West Edmonton Mall on Saturday!
There was tons of stuff being given away and tons of raffles for Adopt-A-Champion.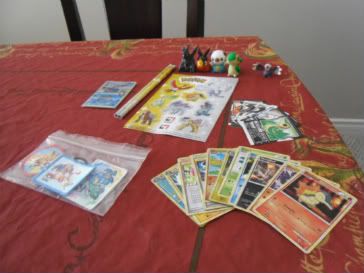 My haul!
The Kid and Clipping figures were a surprise find from the TnT (Asian Grocery) inside the mall. We snatched them all up for prizes and I bought a few for myself.
I also nabbed patch promos and an entire package of Empoleon FB promos.
Also: My e-mail was recently hacked and I have no way of getting notifications at the moment because of this. If you need to get a hold of me just PM me here and I'll get back to you.
Edit: Photo will re-size itself shortly. Sorry.