Hi guys :D I've been rather busy, but I've got some interesting things in the mean time :D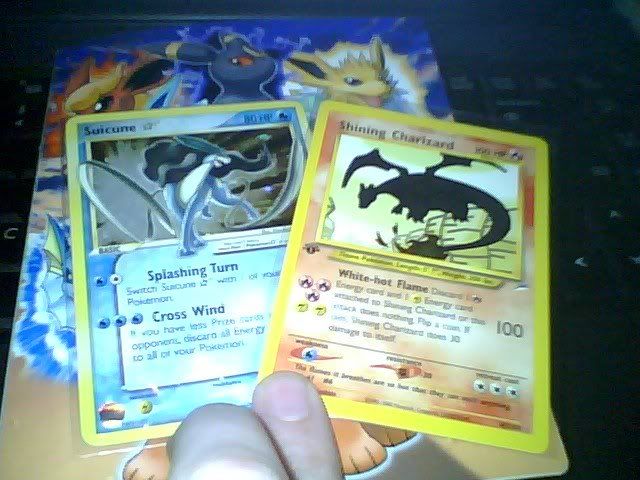 </a>

Two cards i've wanted for a LONG TIME. Finally got em! And first edition shining charizard *-* 100% mint at that!!


Sales~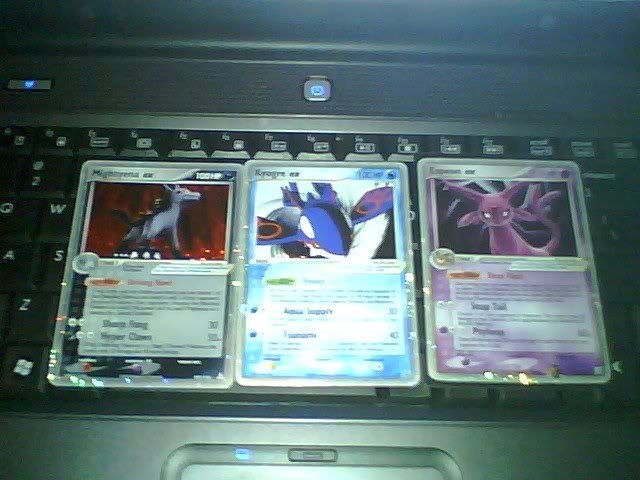 Mightyena EX - 10 dollars

Kyogre EX (promo) 10 dollars

Espeon EX (REAL not world promo) 20 dollars

Pay pal only please. And I would really perfer US customers for this mini post. I still need to go to the PO for my last international orders it harder for me to get up there. BUT- If you dont mind the wait (expected in the next week) Its okay.


ANnnnnnd for something different-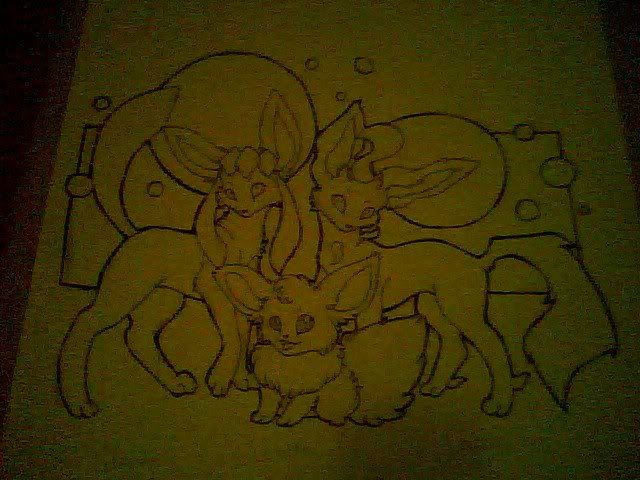 This is something I drew the other day. I've not drawn pokemon things in awhile. I was almost going to color it when I got the idea that maybe one of YOU would like to own this peice, and tell ME how to finish it?? Shiny/Non, pick the back ground colors, and you get the choice of the pokemon's names in english/Japanese, or if you have a nick name for these guys giving it to them.

Im sorry for the horrid photo my scanner is down. Its on nice white paper >.> I color in Prisma markers which are a professional brand of markers, its inked in micron archival ink that will never fade. and the orginial will be sent to you.

I would like to start an auction at 20 dollars This auction ends Sunday at 10 PM EST. I think thats more than a fair price :3

High bid- happyjolteon at 20 dollars


Pay pal only on any of these items please.

Oh and as a reminder Ive got some rare cardass cards up on auction still. Give them a look :D

http://community.livejournal.com/pkmncollectors/863084.html?#cutid1



Thanks for looking!