:)hey guys! I just wanted to show you my collection, since it's grown quite a bit in the past few weeks and I've never done a collection post :)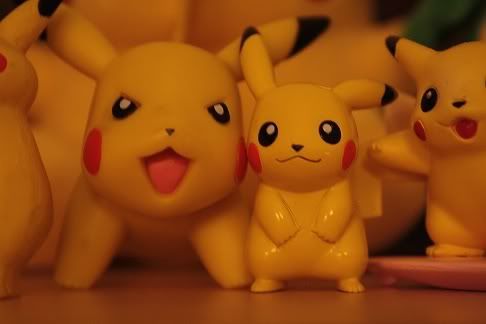 lets start off with my jakks figures!



I was lucky enough to find all of these in a few walmart trips! I acquired the eeveeloutions on my first stop :) now I just need Umbreon! I'm debating on opening them and displaying them, because they are taking up a whole lot of space on my shelf right now.. LOL.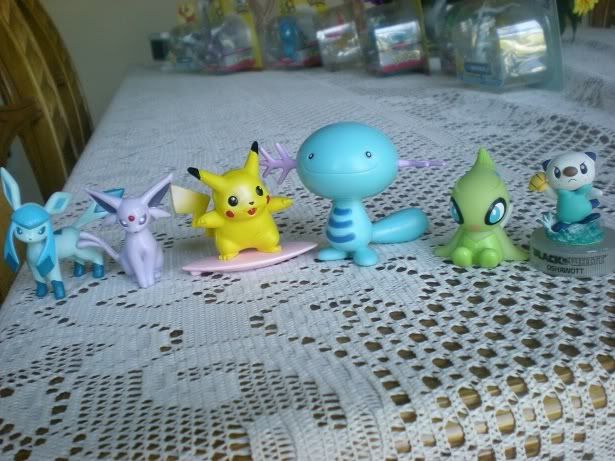 I <3 surfing pikachu. Would anyone else happen to have the rest of the mini tomys in the eeveeloutions? I NEED THEM! lol.




Jolteon pokedoll, jakks celebi & dragonite canvas




I recieved faceplant turtwig (lol) banpresto from
technicolorcage today! :) as well as the figures from
flag. Who also sent me the stickers pictured below. Must have known that i've been eying them! LOL. Thanks guys! :)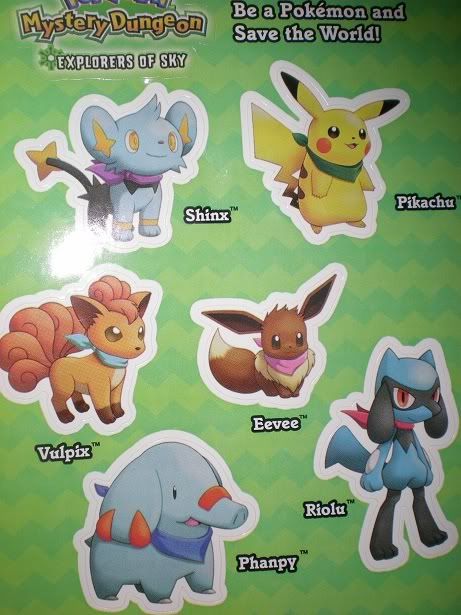 art folios! I have one opened and one sealed :3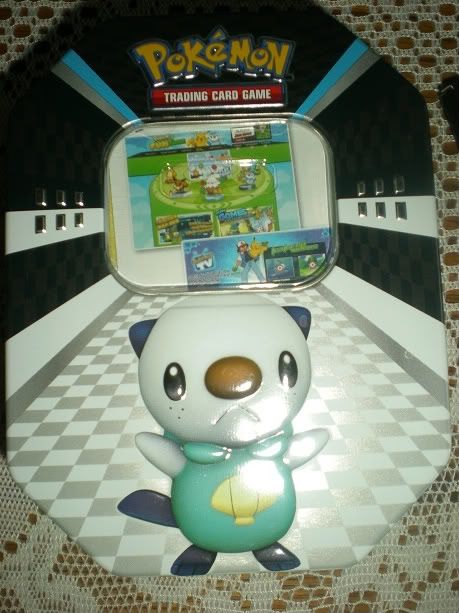 my Oshawott tin :)




I found these guys at my local wally today. they actually had something different besides the usual with the shiny cynda, totodile & chikorita in them. I HAD to get it for that pika ♥


AND NOW ON TO MY BLACK AND WHITE TOUR GETS! :)




DX Zekrom & Reshi and their babies!




Plushies with matching figures! I didn't realize that I did this until I got home lmao. Oshawott plushie is SO adorbz!




kittypaws is investigating!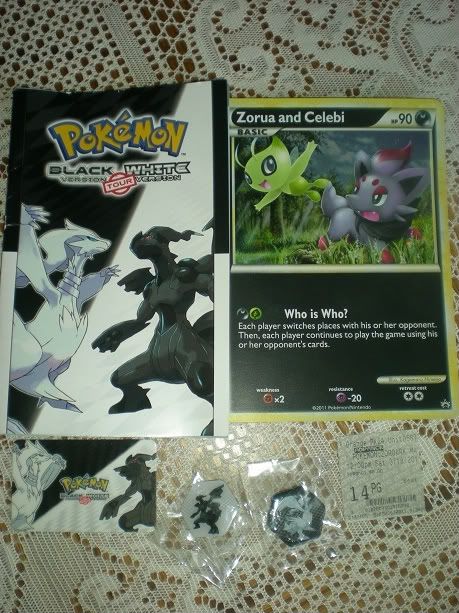 Here are my flats. I LOVE the zorua & celebi card :) and I got a green screen picture taken, but I refuse to post it. I look HORRIBLE lmao.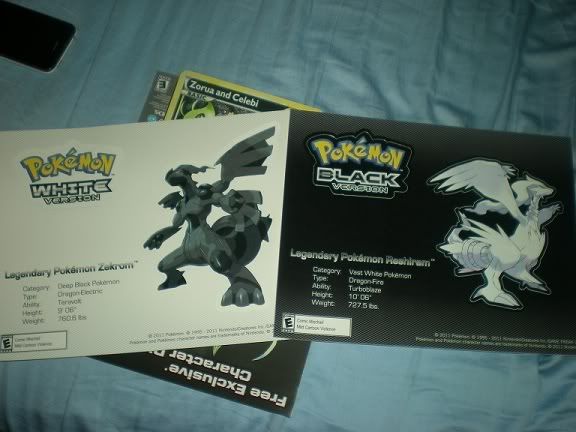 here are my release day TRU wall clings. My boyfriend got white when he went to pick up the games, and he gave me his sticky! :)

AAAAAAAAAAND... here's my shelf!




my jakks that are still boxed are stacked behind the plushies and they're taking up so much space.. and i'm going to need to find another place for my yoshis soon! I've got at least 4 plushies that i'm waiting on, as well as a CRAPLOAD of figures lmao. I think i'm going to need a bigger shelf! 0_o

OH! I completely forgot about my Oshawott visor.. I was kind of pissed that I won that at the prize wheel because I would have rather had ANYTHING ELSE on it (LOL) but once I got it and saw that he was smiling, I didn't care anymore. TOO ADORBZ! and sorry my picture is so yellow, my room is a dungeon.. and my walls are yellow.. no natural light in here today! LOL.

aaaand that's my collection. Thanks for checking it out! :)




EDIT - I finally made a wants page!
http://elisha1288.livejournal.com/8670.html#cutid1