You can't imagine what I got in the mail today O_O
small prev: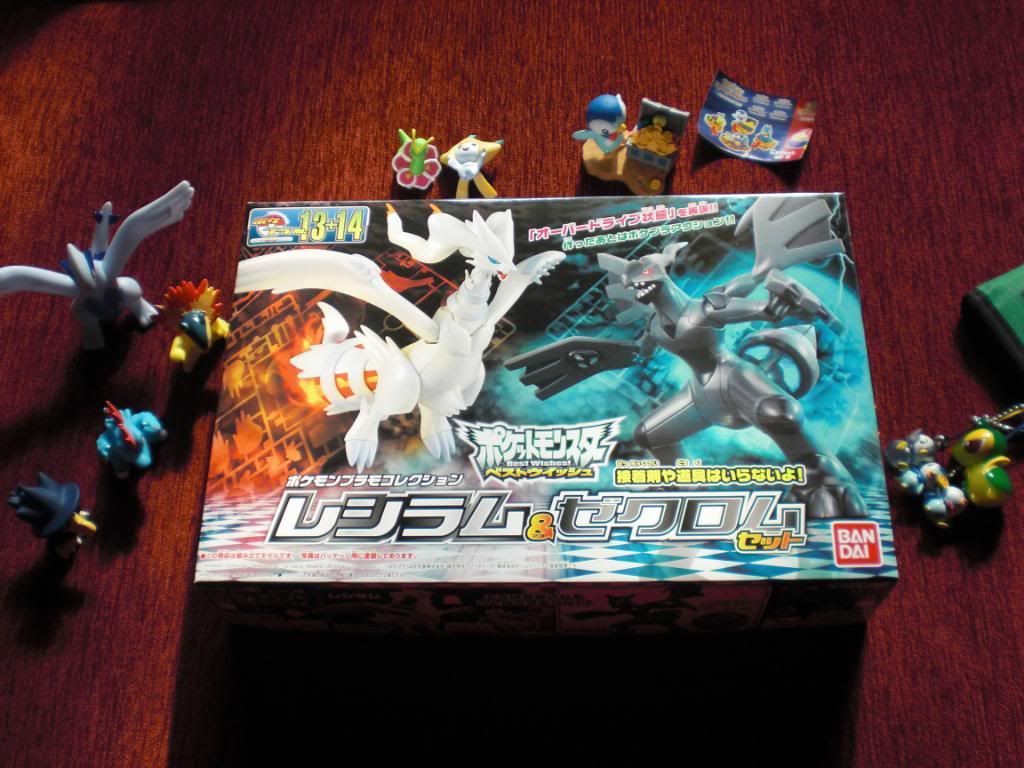 Follow me under the cut!




OMG I searched for this so long! The Overdrive Plamos of the Dragons!
I thought I would never get them anymore. I've seen them sold out everywhere.
This was a lucky find on amiami, they got only one of them in stock. :D
I'm so happy that I got them finally <3
I love model kits so this was kind a grail for me and now looking forward to get the Serperior and Empoleon one, so I saving money for them.
But I first saving money for a talking Piplup i spotted on a german anime store <3



WOAH CUTE. Piplup Mystery Dungeon diorama. SEE HOW IT LOOKS SO HAPPY <3<3<3
Thanks to rainyan :D



Light up Snivy OMG this thing is cute, pure smuggy <3 Now my BF wants the Zekrom from this set XD
Thanks to sonicelectronic :D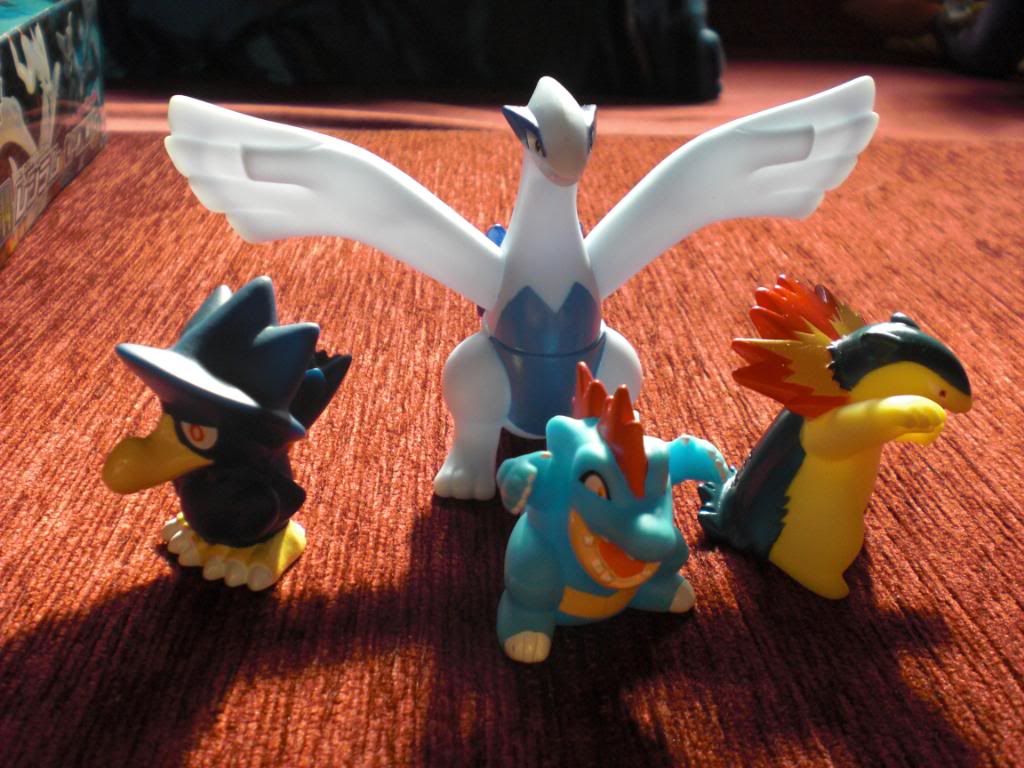 WOAH LUGIA WHY ARE YOU SO AWESOME.
I got this set of kids last week. This was a lucky find too, as it seems that they got the Ho-oh set only, I find them left alone at the Hot Wheels corner oO



Yesterday I got those candy toy figures, yay for meganium and jirachi <3

At last, my collectors website soultarja.net is now online!