I got three packages today so I thought I finally had enough for a proper collection update c:

Follow the Pants Lizard to the goodies!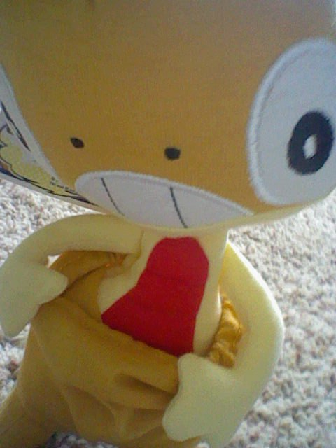 (LOTSA PICS IMCOMING)

I was was so excited and could hardly wait to post all these :D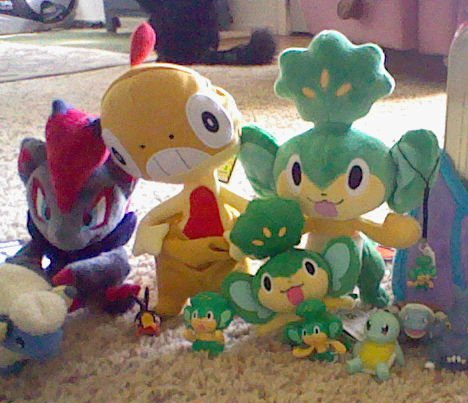 The group shot :D (Chef Pansage joined in on the photos too)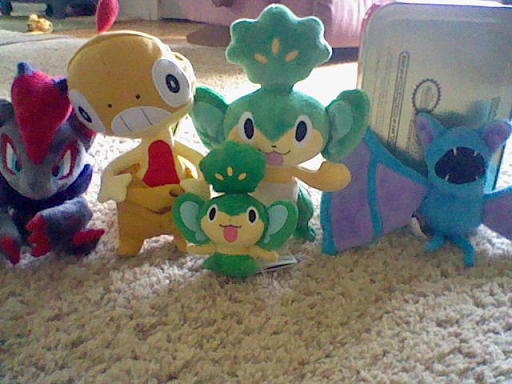 Just the plushes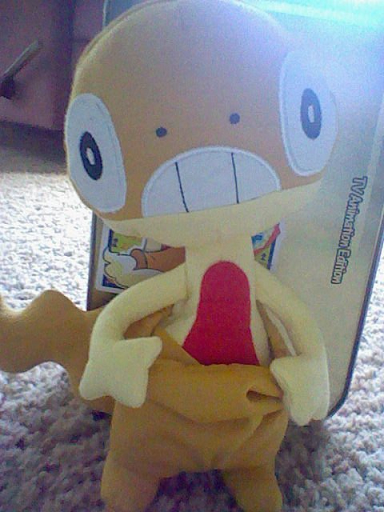 Scraggggy, it's the Zipper pouch plush, I took the metal link off his head for the photos since he's top heavy enough already lol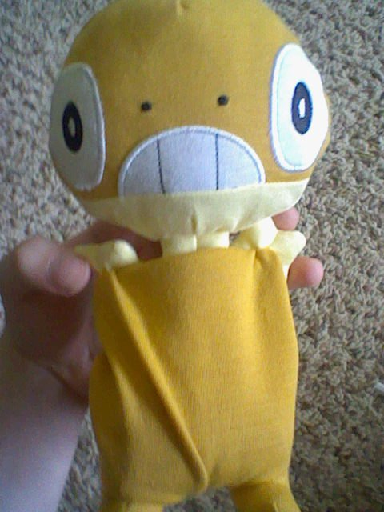 Pullin' up his pants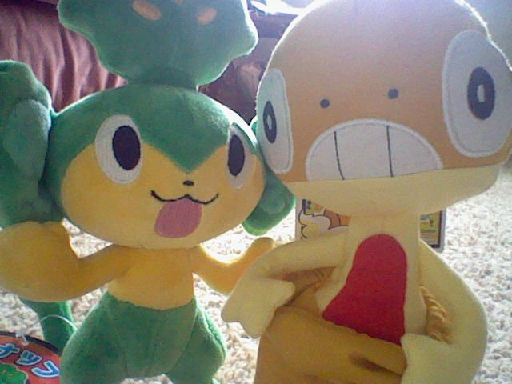 Bros fo' life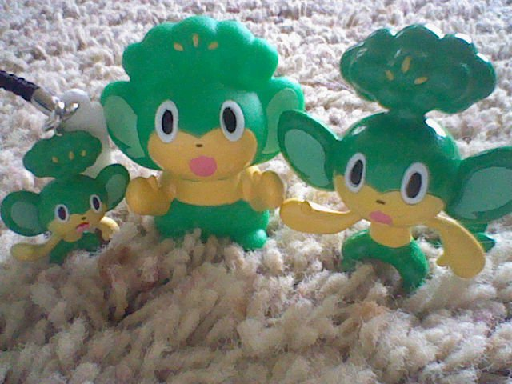 Group shots of the Pansages with the new Tomy Pansage, Strap, Kid and Plush Keychain
that strap Pansage is so tiny and I loooove the keychain.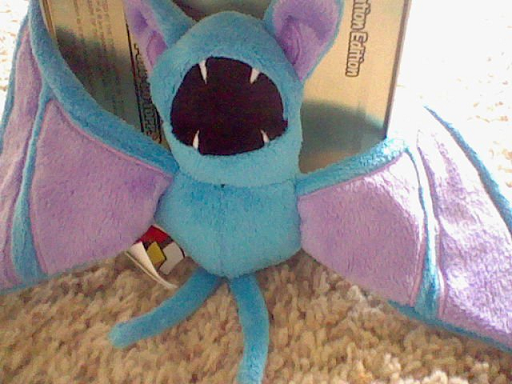 Jakks Zubat! He was bugger than I expected and really soft <3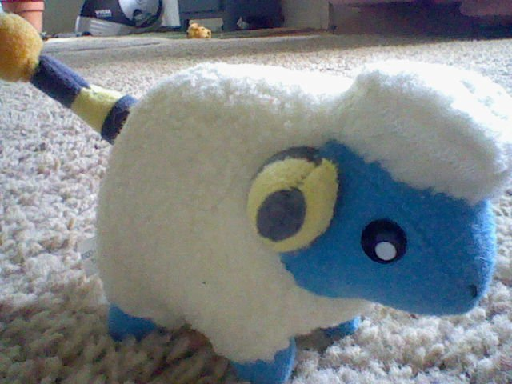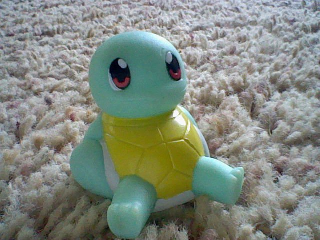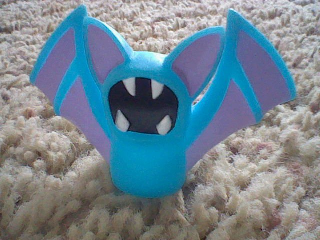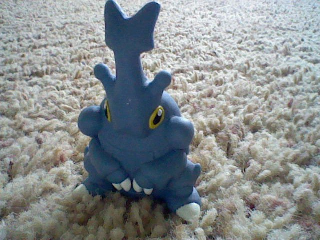 Mareep friends plush and some kids. SQUIRTLE IS OH SO CUTE and Zubat is really glowy in the sunlight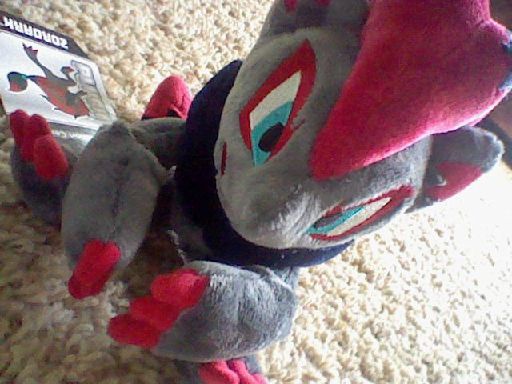 Zororoak Pokedoll, I was so surprised by how good looking this plush is! The hair is so poofy and its claws and face is all RAWR
and roxiexcore included a bunch of yummy candies :D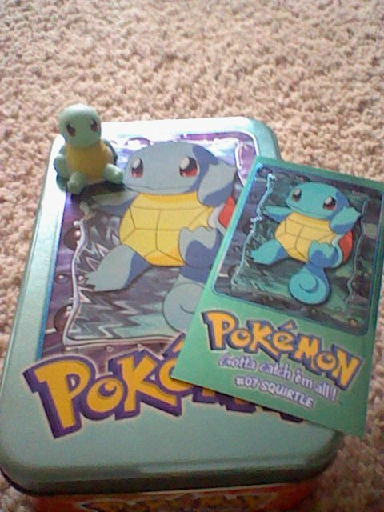 A TOPPS Squirtle Tin I got off of Ebay, super awesome c: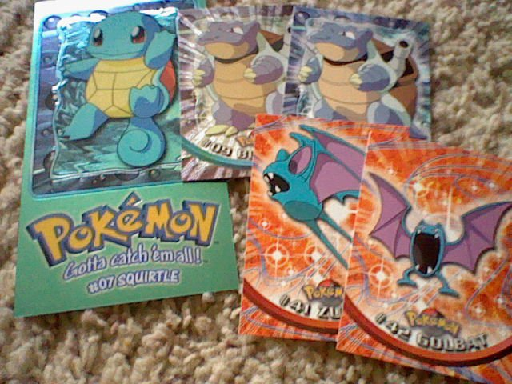 Some of the cards in my interest that I got in the booster packs from the tin, and the jumbo Squirtle card.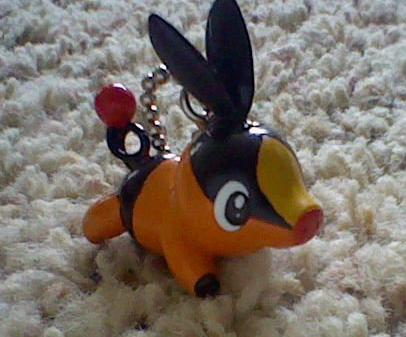 and last but not least is the Tepig keychain my Boyfriend got for me, its toooooo adorable.
It's gunna be used for his house key but for now its on my bag :D

So thats everything, my collection is slowly growing c:

Thanks for looking <3