Since I haven't officially posted an introduction post since I joined...because I'm a slug... I'm finally doing it. *fireworks*

So Hello hello all! I'm your friendly neighborhood Rika, come to show you some of my obsessi-i-i mean collection...

And to share some wants with you.



Warning! This post is FAT with images!






When I eventually get my sales permission, I'll be selling customs like you see down below, and some of the figures you see here.



A bit of my plush collection: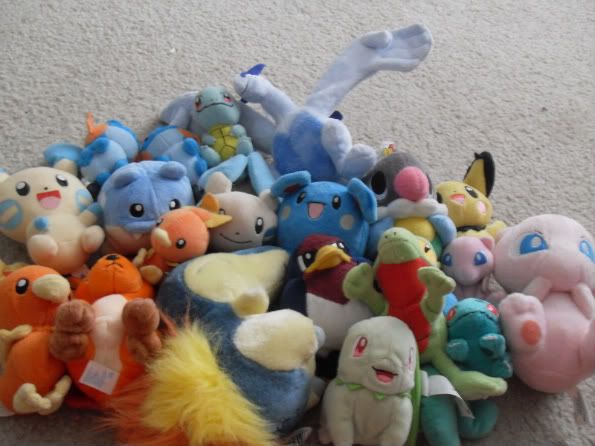 My Figures: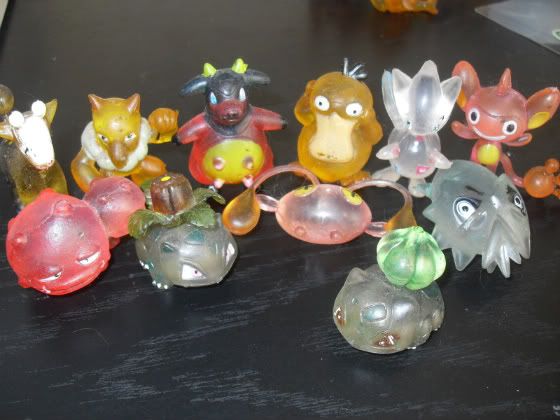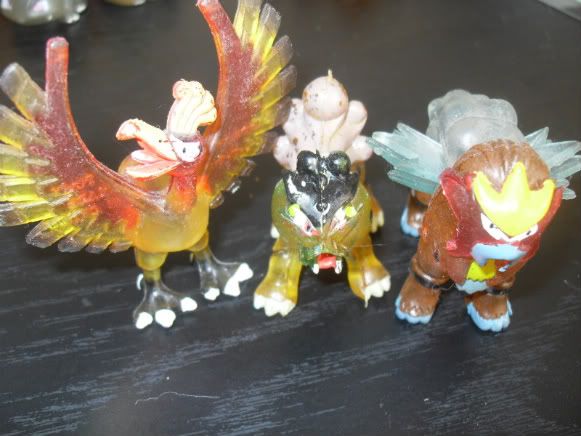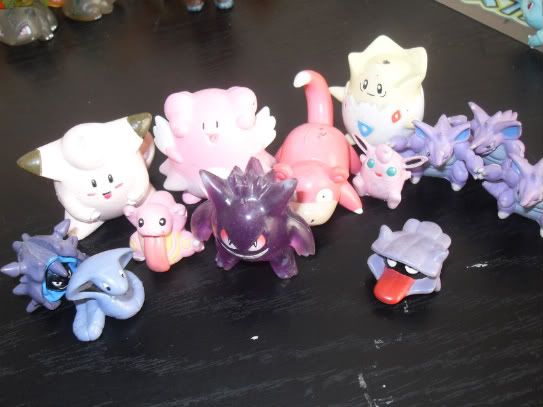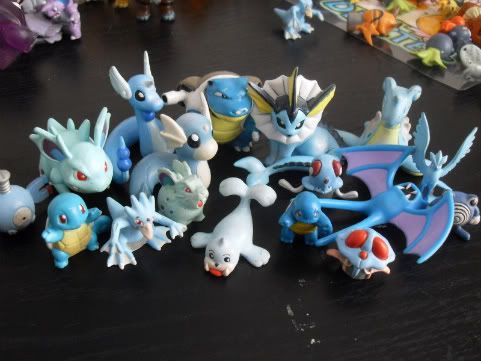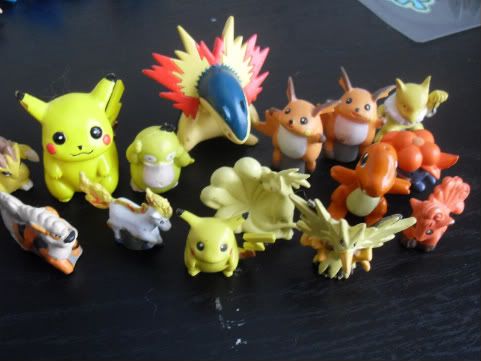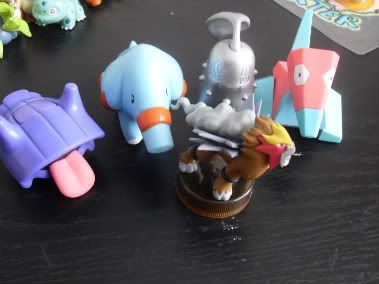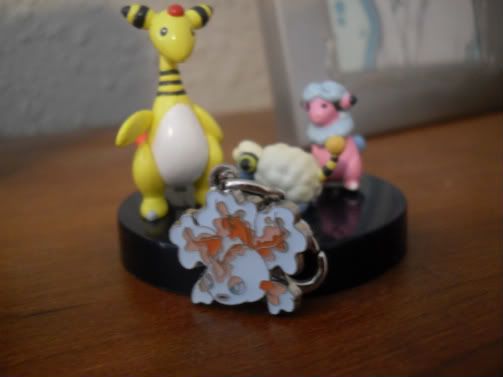 My Lugias: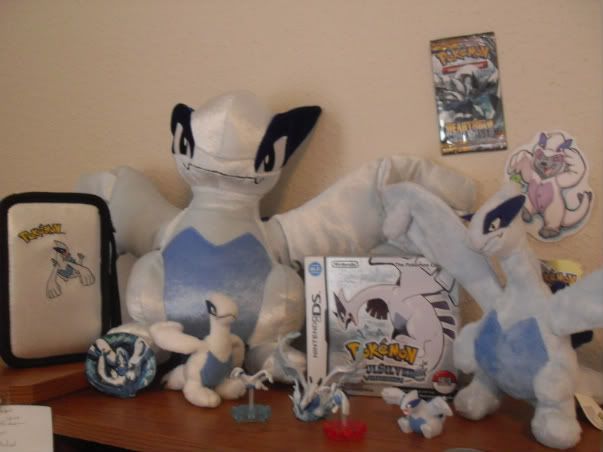 Black and White Swag: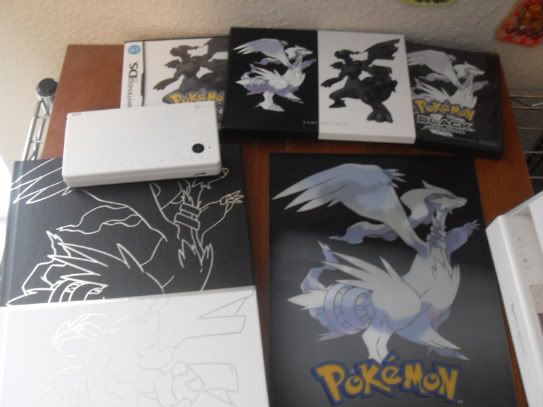 Customs That I've done!!!!: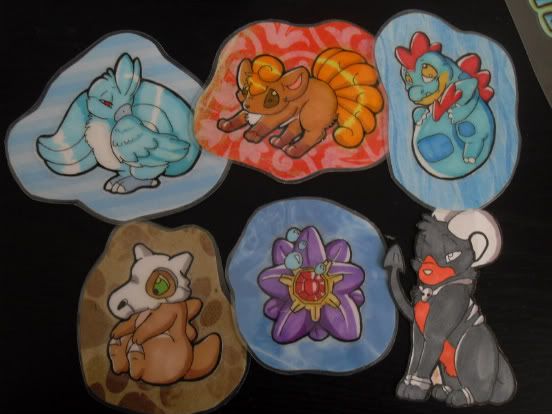 This is a shell I picked up in Galveston bay, cleaned off, painted in acrylic, and lacquered to seal it and make it shiny pretty.



An acrylic painting I'm still working on. It's a 2 part painting the other canvas has ho oh on it. It's a set. I also have a mew/mewtwo one.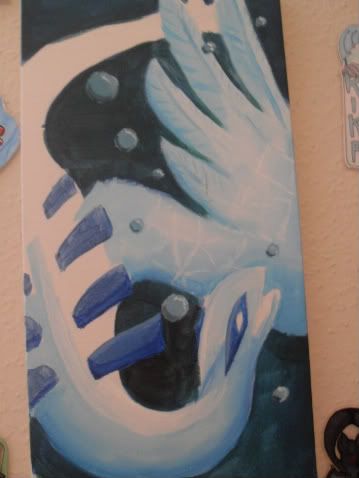 Since this post is already flooded with images, I won't post my holo collection... yet...



But as for a few wants of mine;

I'm currently stalking down lugia anything and everything. Mostly plushies.

Also on my stalk list is the dex charms ( i think that's what they're called... like the goldeen I have) Those are AWESOME!




Anyway, Hope you've enjoyed my little piece of paradise.