WELL Fizzycat butt found this awesome lot on Ebay! And we figured to GA it since there might be some interest in it! :D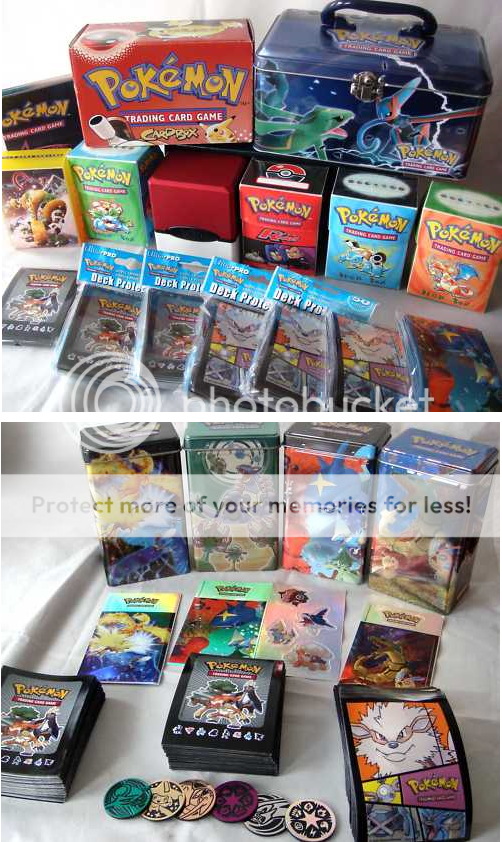 Fizzycat will be doing Bidding/Shipping, I will be doing posts and spreadsheets.

There will be 2 payments.

Fizzycat is claiming the Team Rocket deck box, Blastoise/Pikachu Base set box, and x2 Sleeve sets with Arcanine on it for $7 and I will be claiming the Team Aqua/Magma tin with stickers + The set of sleeves for $10

This GA will end in 5 days. Countdown is HERE

Comm rules apply; No sniping, no deleteing bids, no being a jerk ect.



The seller states these are all in new condition!

PLEASE NOTE: The SEALED packs of sleeves only contain 30 sleeves.
The piles of OPEN sleeves contain 60 of them.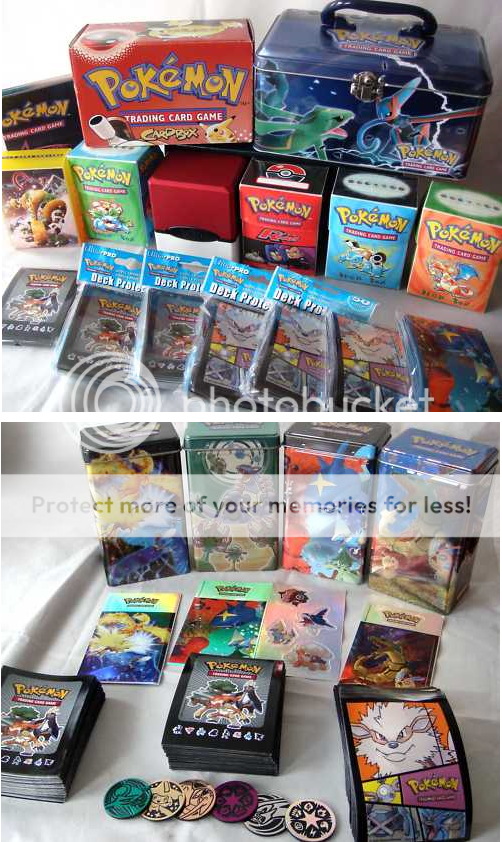 ALSO Stamp GA reminder here! <3