Even though we haven't seen Tepig Snivy or Oshawott, they're already advertising the new series for June!

(I didn't see anyone else post this but if they did, let me know!)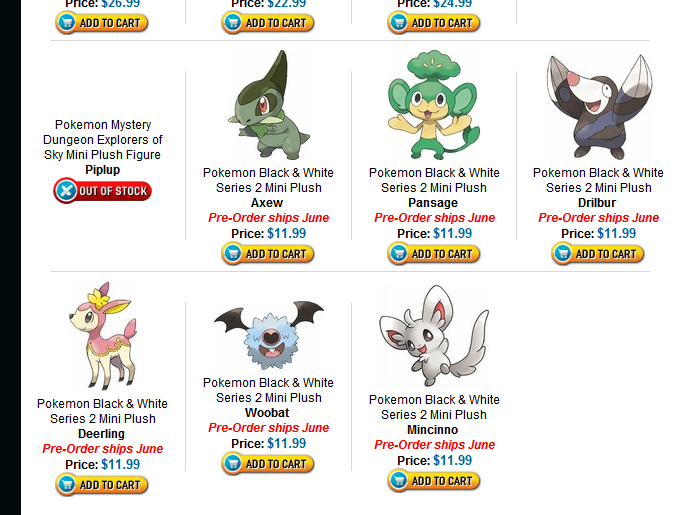 Honestly, I'm a little sad. I really wanted the Pansage, Pansear, and Panpour BUT at least we get Pansage!! I'm also looking foreword to Mincinno and Axew! And honestly, Deerling too ;3; I'm not a big Drilbur or Woobat fan, so I'd have to see how Jakks crafts these little guys before deciding.
And honestly I never even RAN into a Zorua but believe it or not I saw ONE HAPPINAY! You can't imagine how disappointed I was, but I have to admit it was horribly cute! I think Jakks has indeed began crafting even more beautiful plush dolls! I got a Zorua thanks to
mewten
here (Thanks again!!) And that Zorua is just absolutely beautiful; I think it beats out any Zorua doll for craft and realistic proportions! I really feel like this Zorua is somehow real and tricking me that it's not :P
Anyways thought I'd share the news :D