Hello everybody! It was about time I updated the status of my not-so-big-but-terribly-loved collection of Pokemon related stuff (I've been wanting to do it for months now LOL). So here it goes:


Do you remember this picture?





And nooooooooooooooooooooooooooooooow......

-
-
-
-
-
-
-
-
-
-
-




YES! I managed to snatch the remaining 3 evolutions! And now my collection is complete! I'm über-happy now! :D

All of them are so cute! Currently Glaceon is my fave of them all, but it always changes with my mood. XD


Here are their tags seen for the hundreth time by everybody. I don't think I did a bad thing by cutting them off, thought they would be more protected this way, cause I sometimes carry a few of the dolls with me (i.e. when I travel to the city where I go to university to)

(in order of arrival to me, left to right):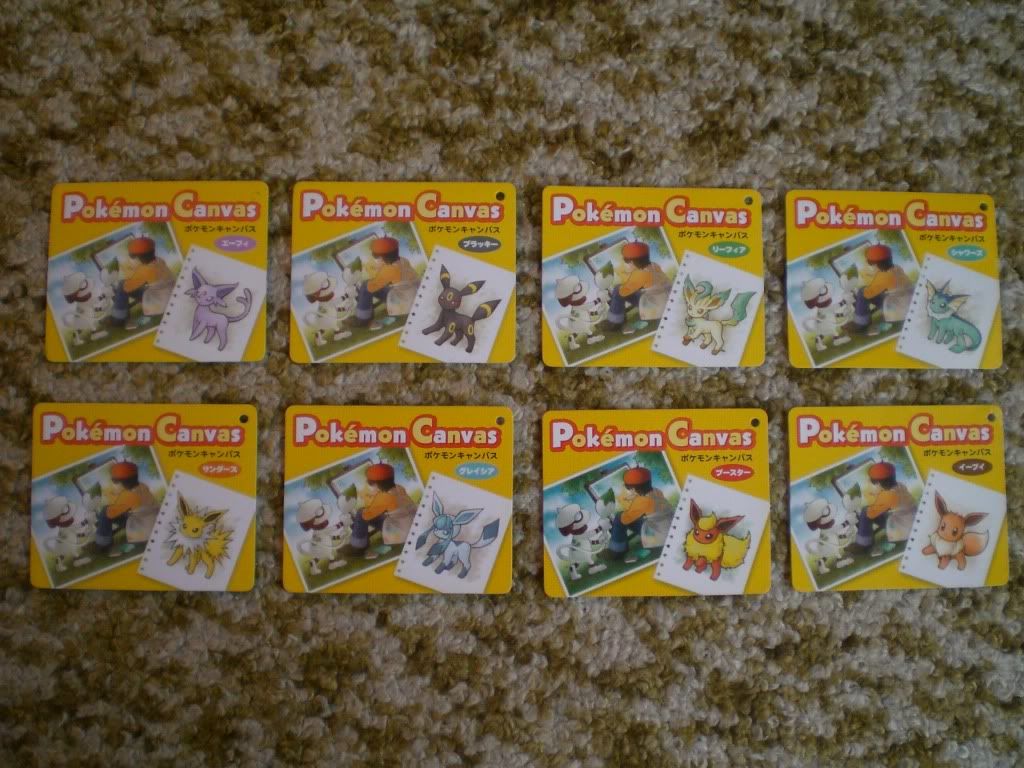 Also got almost every Eeveelution kid (one of each evolution, the ones I liked the most, I'm not THAT a hardcore collector XD)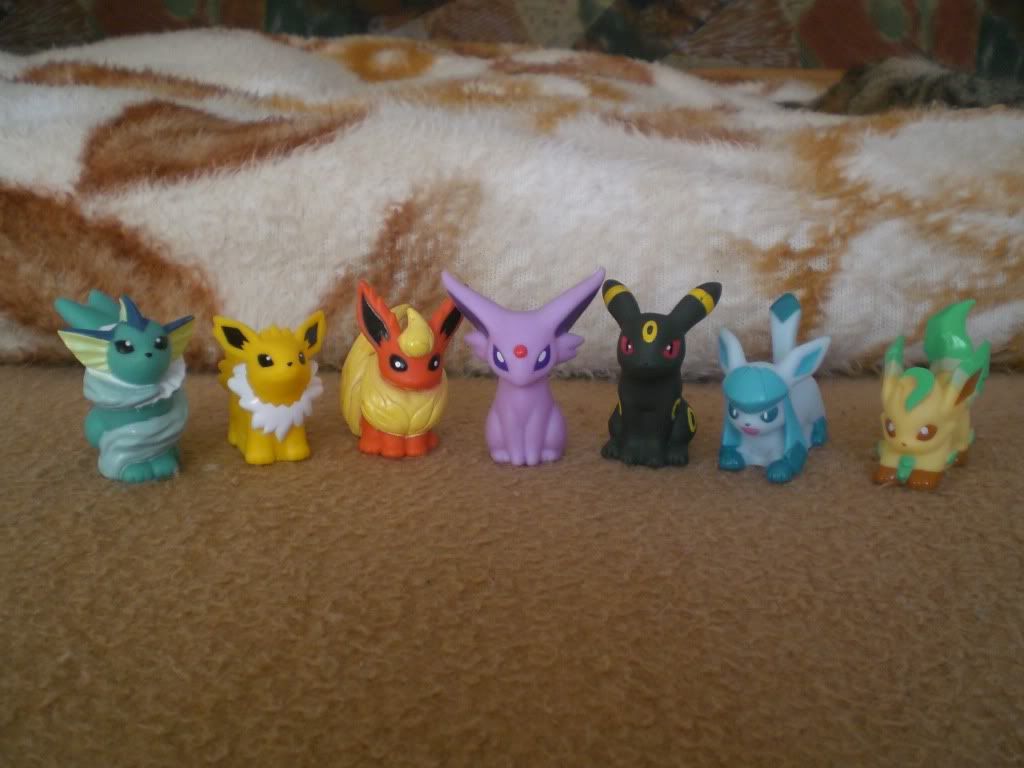 These are soooo adorable too!!! :3 (still need an Eevee LOL)

And a little something non-Eeveelution related: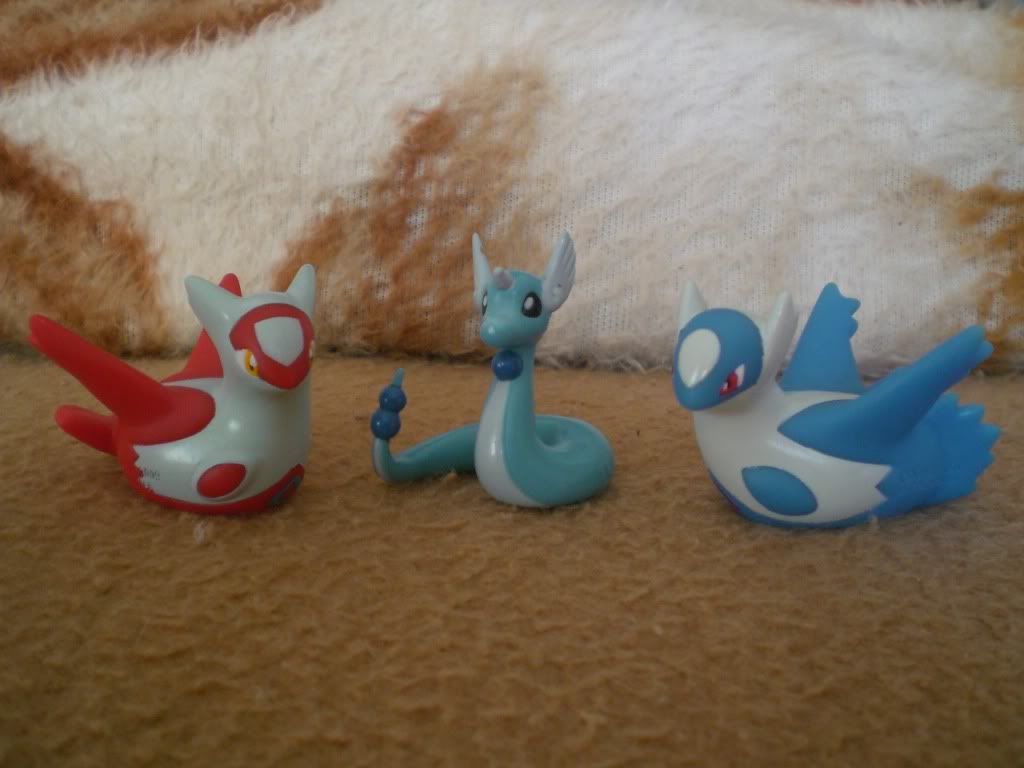 These I got randomly, depending on whether I liked something at that time (Lati-mania effected by movie XD)

So that's about it for my collection. Told ya it wasn't something big. But I love them to the heavens!

Watch out Flareon: my kitty is not too pleased by you annoying her! :D:






Oh-oh, Latias: just don't move!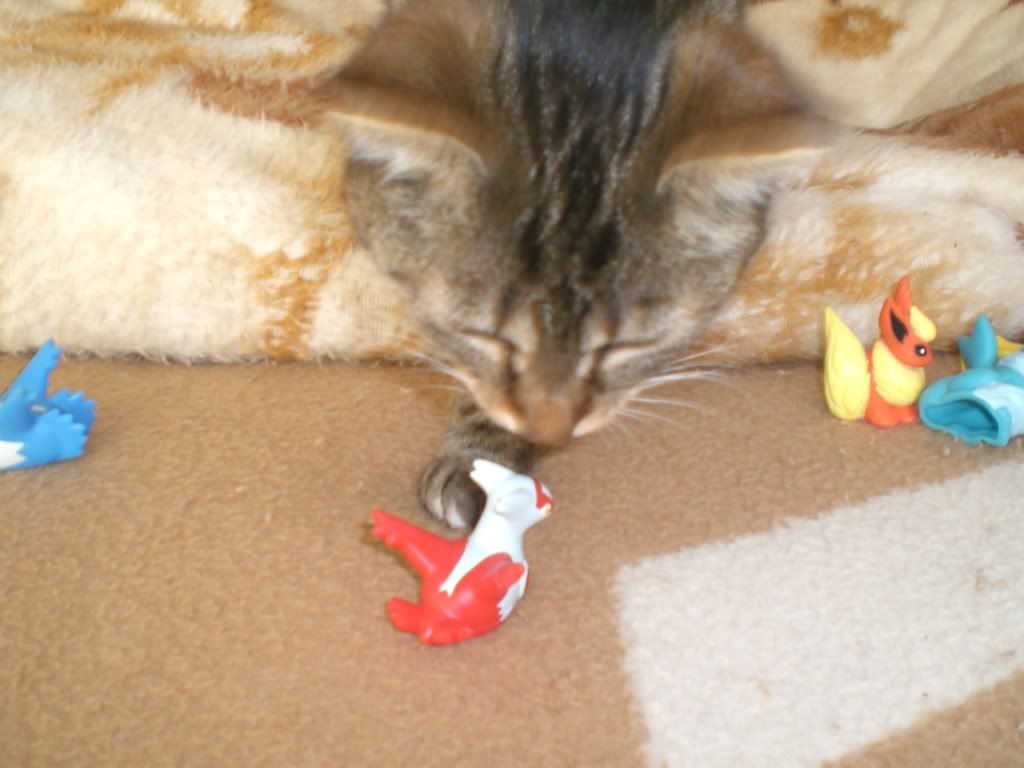 BUT WAIT! There's something else I would like to show you all:

I'm so proud of it, just look at how perfect it is:




To avoid possible future questions: I did not buy this, my DAD made this exclusively for my cherrished plushes. There's even a glass in front of the box (which I took out for the photoshoot), so dust will do minimal damage to them! Gaaaaaah, love it! The best early-Easter present! I might hang it on the wall, or just place it somewhere on my desk, or dunno... Any ideas? :3

Side view:




Well, that is all for this update! Thanks for looking! :) ( I also have some cards (Eeveelutions, of course XD) but didn't feel like adding them until I finish that collection - don't have Eevee and Vaporeon)

And a goodbye pic: