Okay, so I figured I would put up some cards for sale. ^-^
They aren't that great, i'm sorry. All I have really is old cards. *sigh* But please take a look~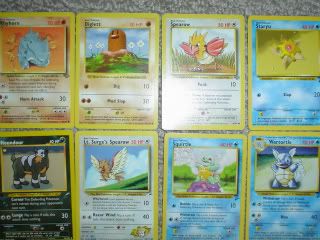 Both rows: $1 each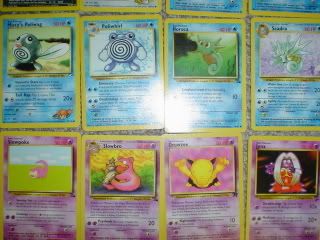 Both rows: $1 each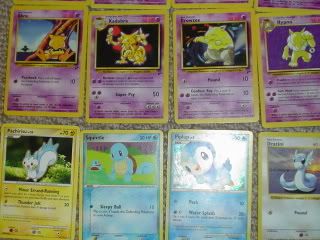 Top row: All $1 each
Bottom row: Parchirisu $2, Squirtle $2, Holofoil Piplup $3, Dratini is $1)
Please let me know if you are interested in any cards. ^-^
Almost all cards are in mint condition, a few are loved.
Feel free to ask if you would like to know the condition of a specific card.
Also, if you are looking for any other old gen cards that you do not see here, you can ask me and I will check for it. :]
I am willing to trade for growlithe/arcanine items, if you'd like. Just let me know your offer!
Shipping is $1, all cards will be sent via envelope with cardboard to make sure nothing is bent.
Payment in
Paypal
only, sorry.