Today we have an auction for a premade plush, Zebstrika!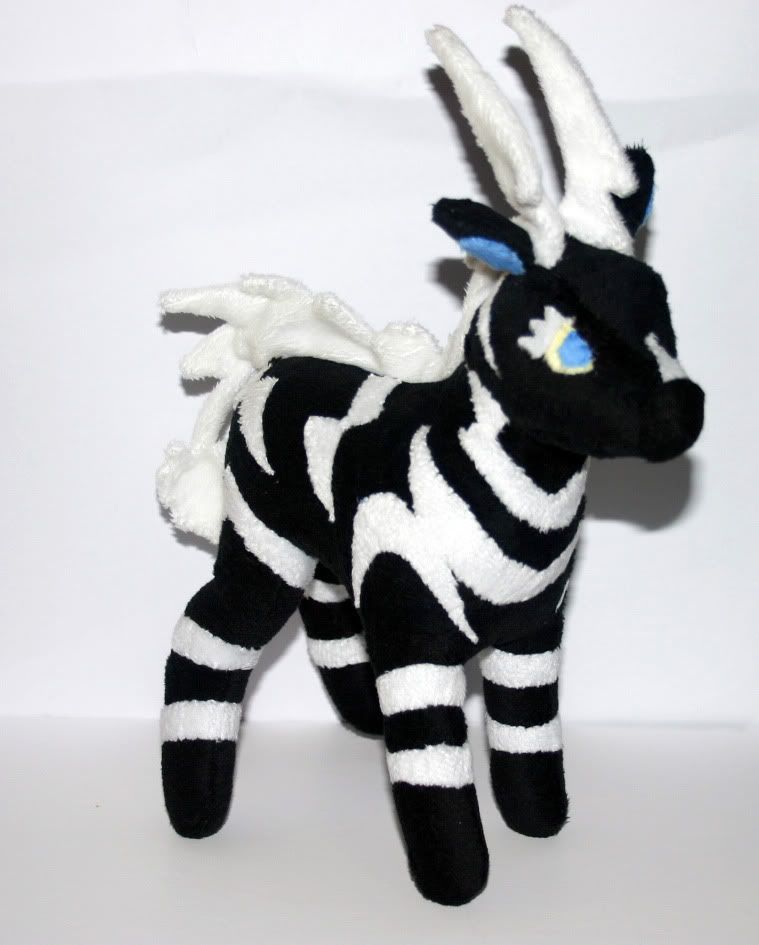 http://Sinn-ryu.deviantart.com/art/Plush-Zebstrika-206853955

Auction Rules:

* Auction starts at $75
* Auction will end at Midnight Wednesday May 4 PST. Here is a Countdown Timer!
* Standard community rules apply.
* Bids must be made in $1 increments at minimum.
* Shipping is not included in your bid. Airmail from Australia will be $12. I am willing to ship by EMS, so if you're interested in that please feel free to inquire about the cost to your location.
* Payment will be by Paypal.
* Please don't bid more than what you can afford. If you don't intend to pay, please don't bid.
* Depending upon the final price, I'm open to payment plans, but please inquire about them before bidding.



Additional Notes:
* I am not open for commissions.
* I am, however, open to suggestions for what to make next. This isn't a guarantee I will make it, though.
* Zebstrika is 9" tall not including his mane. The big spikes have a piece of thin wire in them to keep them upright.
* Only the body and mane were machine-sewn. Everything else was done by hand! :D I really wanted to get precision with the stripes.
* I won't be making repeats of this plush.