I was originally gonna post my collection update at the end of April, but as soon as school got out, me and my friends started partying, and I've hardly had time to use my computer. It gace time for a couple more packages to arrive though, so ONTO THE UPDATE~~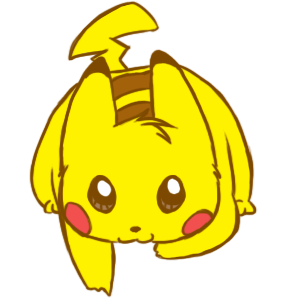 PLUSHIES~~~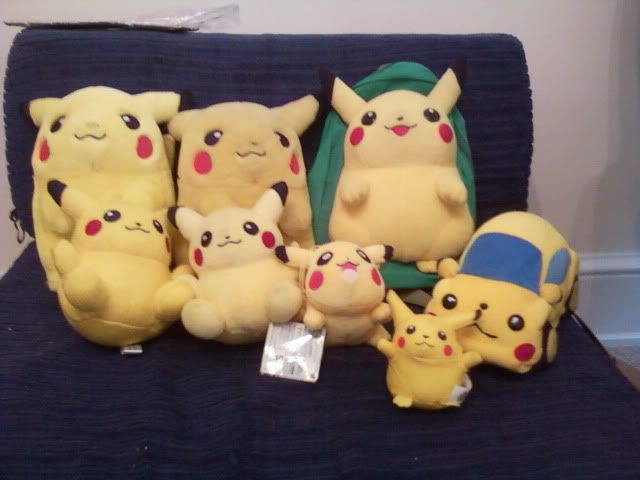 A slew of plushies, 6 of which are from the same GB (well, 5 and an extra <3) And what's with one pikachu pokedoll being deeper yellow than the other?



SHE'S A AMIGURUMI! I actually had a hunch when I saw the difference of the pokedoll's colors in the GB's picture, so I'm quite glad I bought them all~ totally worth it <33

figurines~~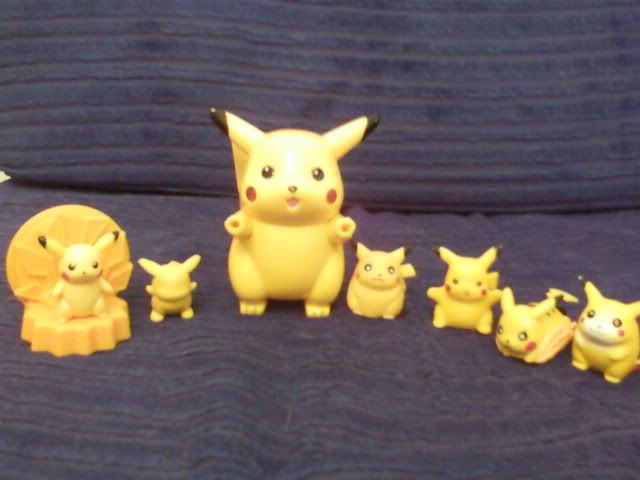 and more!


the clock is from my friend, who just sent it to me because I used to steal it all the time in high school. I love boxing glove pika

also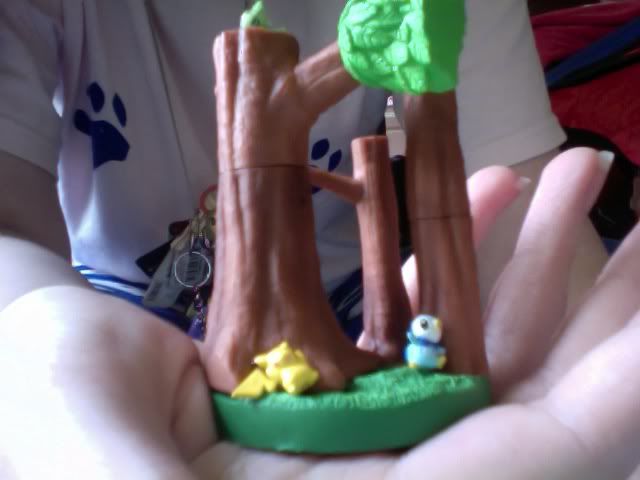 My first zukan. DANG THESE GUYS ARE TINY. I actually won this in a contest on pokemonblackandwhite.net
They didn't seem to have their stand stick things with them :C so I couldn't get them to stand.

OTHER THINGS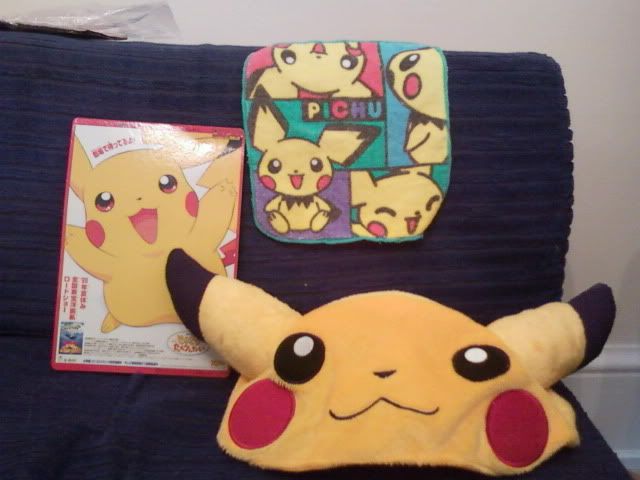 The hat was supposed to be in my last update, but it was forgotten, but here it is now! It's more golden then the majority of my other pikachu, so I like to pretend it's a shiny pika hat.
Also, pichu wash cloth is soooo cute <3 and I'm saving the big card to put in my school cubical next semester. So excited!

NON-CHU!


I do love pokemon cards~~ I finally got my hands on a oshawott case, and didn't even know the victini box existed till it was in my hands~ so i bought it of coarse. I love small cute legendaries like victini

And that's all! I have a grail on it's way to my house~ so I expect that to be my next excited post~ thanks for readiiing~~~~