Hello hello! :D

I finally cleared my long list of comm commissions from February (all 34 of them, omg DX), it took two whole months because of thesis/schoolwork and...actual work. XD Thank you so much again to my very patient commissioners for being so understanding of my situation. ;A; Everything besides the last 3 watercolor drawings I finished and 2 sets of keychains are all sent and should be arriving soon! Under the cut is a picture of all the keychains I've made for February:




Please forgive the phone quality picture, as I don't have a camera anymore. :( I actually went to a different print and lamination shop for these, and I'm happy to say that they are now much better than my older keychains! They are now much more thick and sturdy, they hurt my arms while cutting and punching holes but the work was well worth it! I hope that the commissioners will like them! :)

Keychain commissions are open again! Click the banner to go to my keychains post:




This batch made me realize how it's really hard for me to manage so much things to do, and I barely had time to work on my own things...so I've decided to auction off slots starting now! Details under the second cut!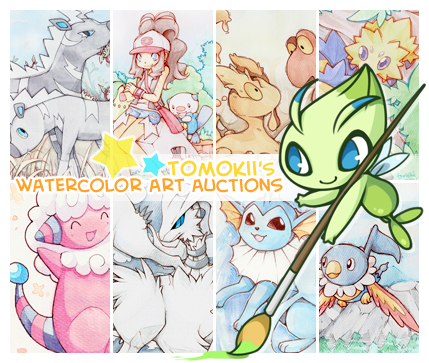 I have 3 slots: 2 slots for drawings on a 6x9 inch watercolor paper, and 1 for a drawing in 12x9 watercolor paper.

I will draw up to two characters in one paper, and adding a character would have an additional fee (+$10 per creature/Pokemon, +$15 per human) on top of the winning bid, unless I decide otherwise. Sorry about this guys. :( I know it's lame, but I'd like to avoid having to draw all 600-something for $15.

Small paper slots start at $15, big paper slot starts at $25.

Auctions end at Sunday May 8, 11 PM Philippine time (GMT +8).

All community auction rules applies! (5-minute extension for sniping/bid wars)

Previous works can be found under the series: pokemon tag of my artblog,
colorscythe. :)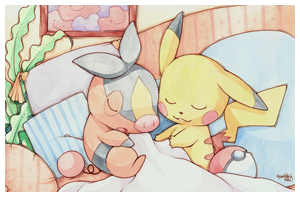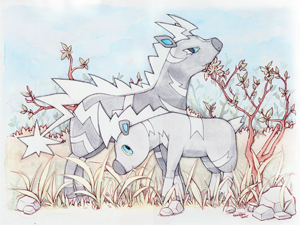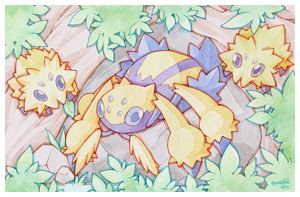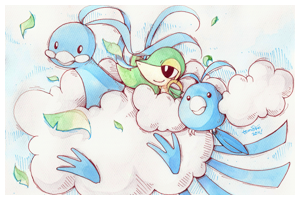 Thank you so much in advance, everyone! :)♥




As for my own collection, I've placed all leftovers from my Celebi/Jolteon/Rotom collection for offers/sales post in a box now. I was sad at first, but the office I am in is much less cluttered now, and it seems that the family is ok with it. You just can't have so many things out at the same time in such a small space! XD Maybe one day I can have them join my currently small but growing Cubchoo/Emonga/Vanillite collection again when I get my own space. :) Take care of your collections everyone. <3 I'll post a collection update of snotbears once a few more stuff arrives!