When I say "big"... Well, you'll see what I mean!
I've been snagging bargains and rescue Pokes all month, and most of it has arrived now. :)

Firstly...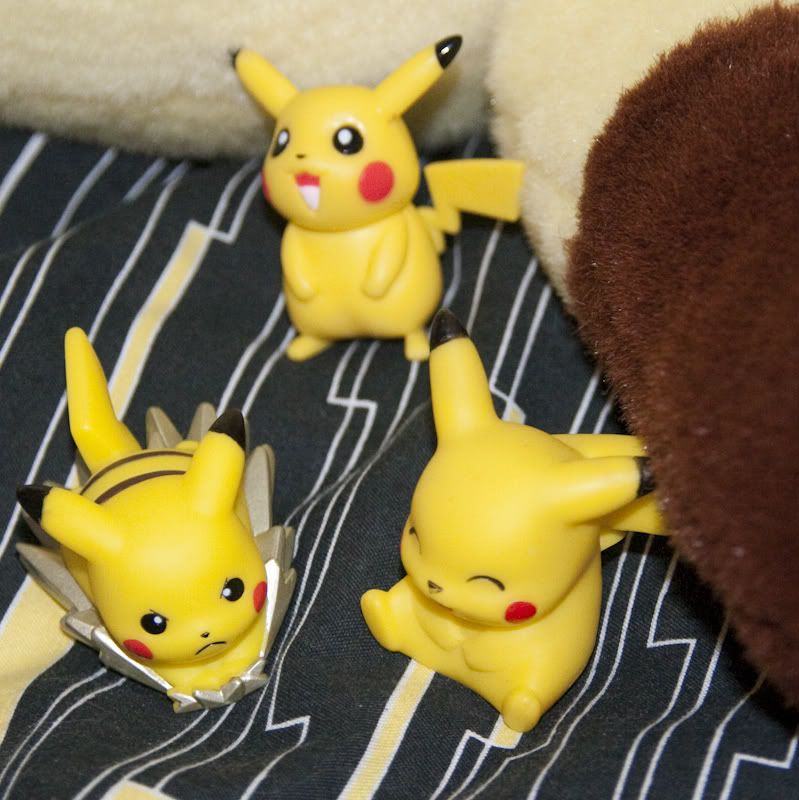 Some Pikas.. I was not really a Pika fan (his plushes were always so deformed when I was younger), but something about his figures is very appealing. Anyone remember what the one with a rotatable head is from? I know it was a capsule toy but can't remember anything else.

Speaking of which, one of the Pikachu will be my size ref for these plushes!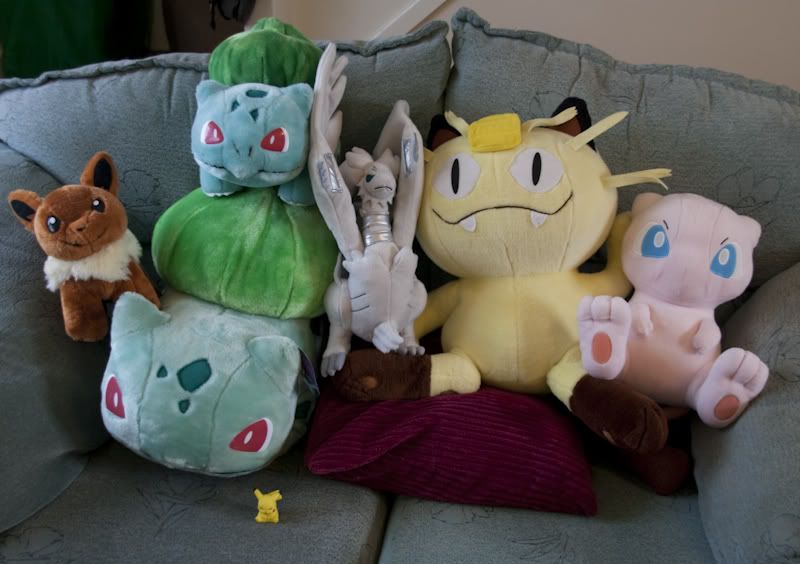 First to arrive one morning was "Butthole Mew", who I rescued from Y!J having seen his poor savaged tail!
He looks okay, huh? Well he turned up stinky and filthy so I opened him up along his back, emptied the stuffing, threw him in the wash and restuffed.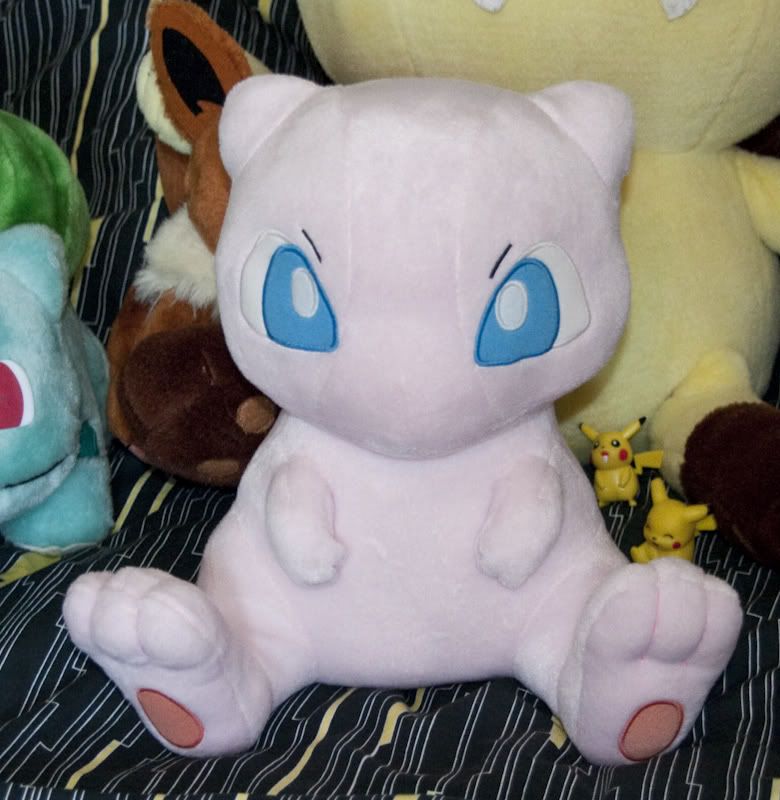 I then sewed his back up, made him a stand-in tail until I can match that lovely pink, and tacked it on.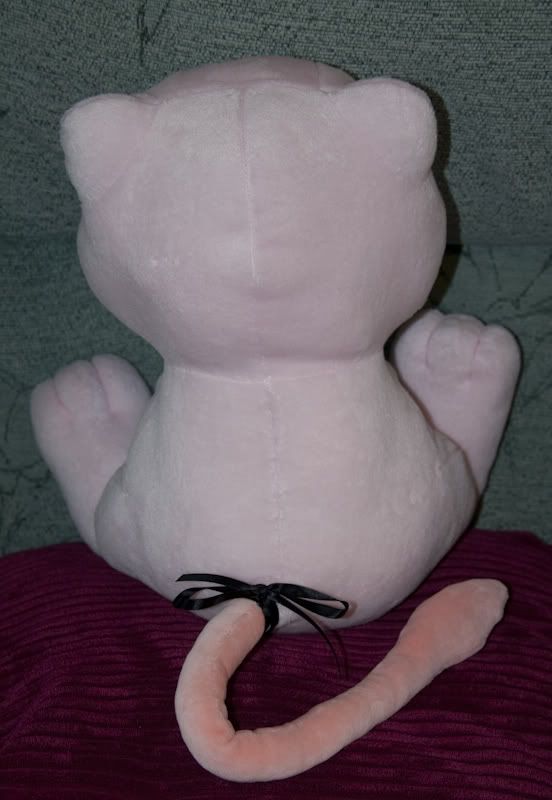 Then only hours later, along came Reshiram, somewhat put out by not having the biggest fuss made...


Don't worry Reshiram, I haven't forgotten my promise to take part in Reshiram Dress Up Club!

Then, hours after him, along came a big heavy box... My 1:1 Hasbro Meowth! He's so big. :3 About 18 inches without tail!
He is certainly my plush pride and joy, though tying for place with Reshy and the two beanies given to me by my late Grandma.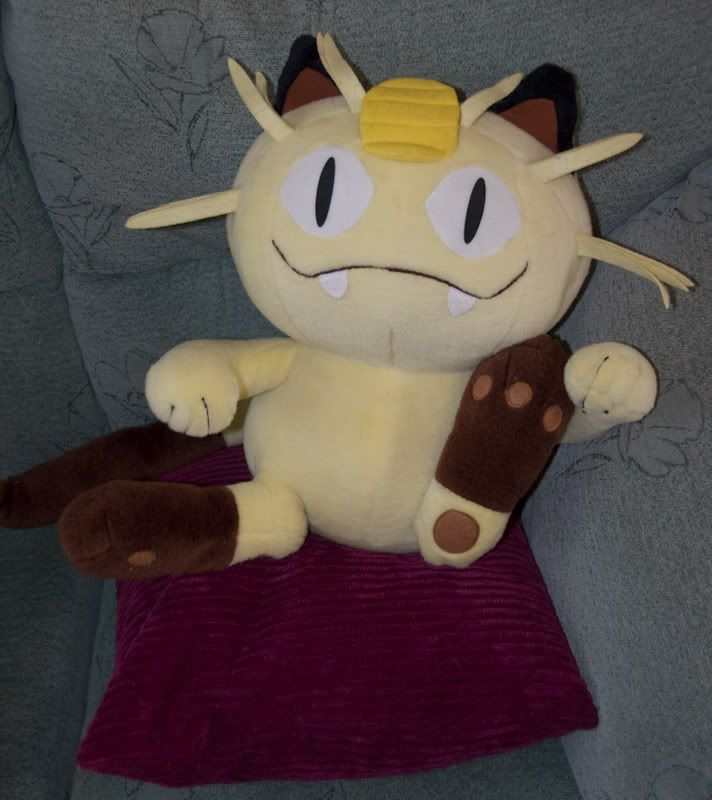 Kitty butt!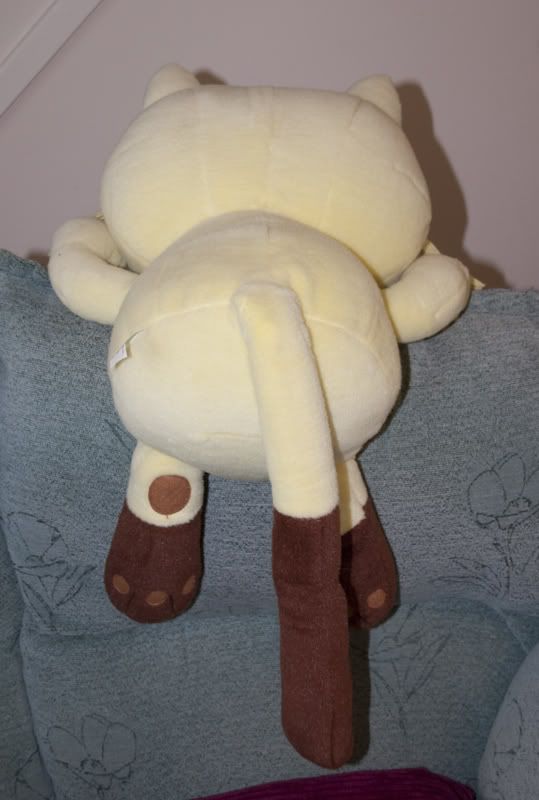 Also Play by Play Eevee. Meh. I thought he'd be nicer. But at least he was cheap.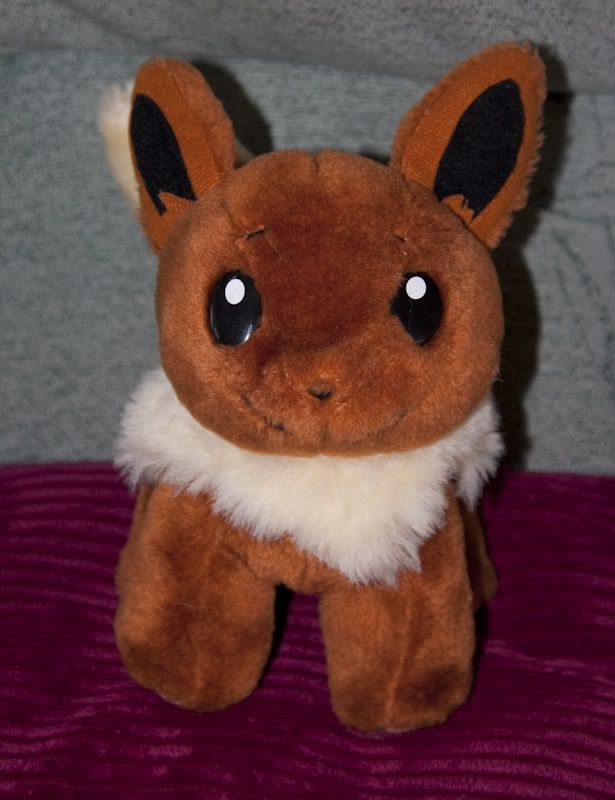 I am not a Bulbasaur fan. I never have been. I'm all about the Charmanders. But sometimes I spot something that just you know.. Needs a home.
I paid about £12 each so I didn't expect the second to be so incredibly big! I'm really not sure what I'm going to do with him after he has a little surface clean.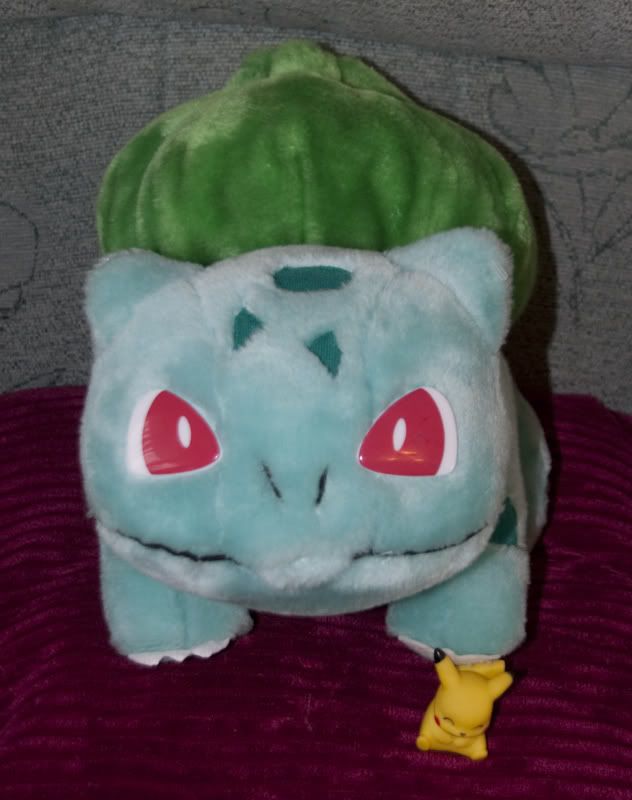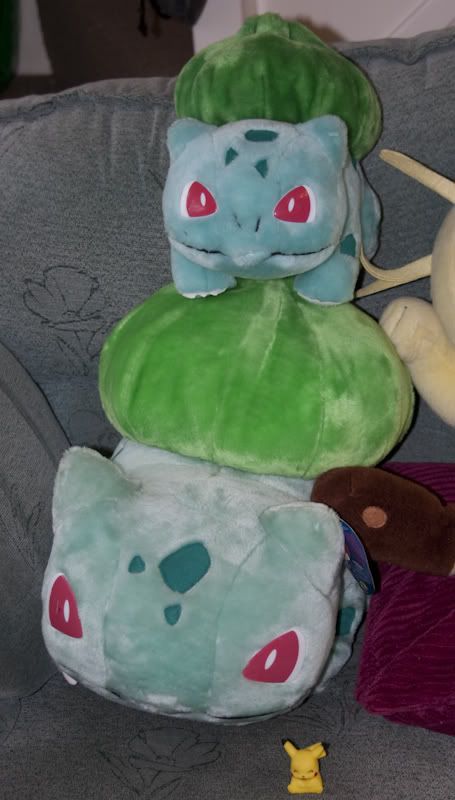 There's something about him that shouts out for cuddles, but at 20 inches long, it's kinda hard!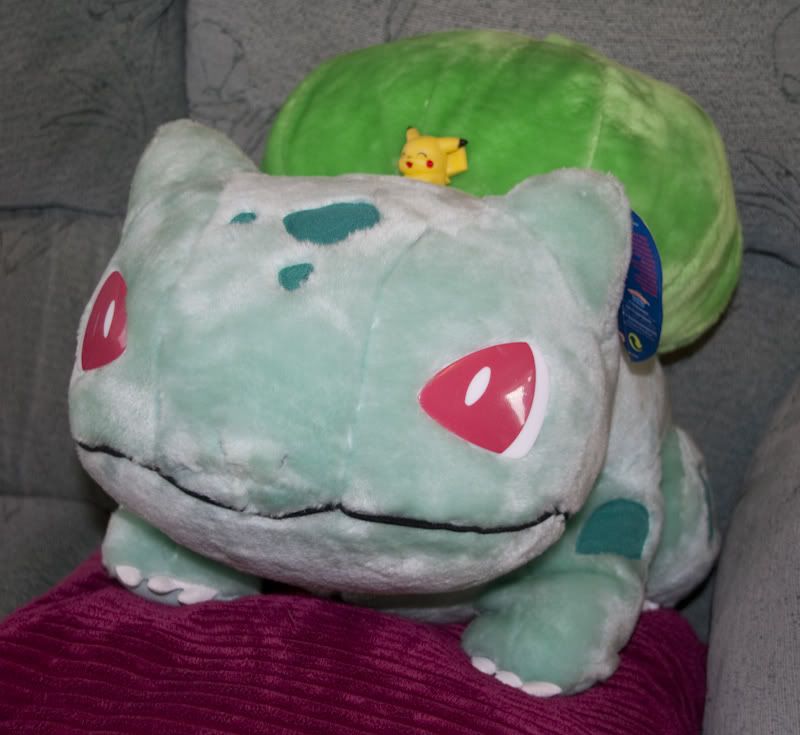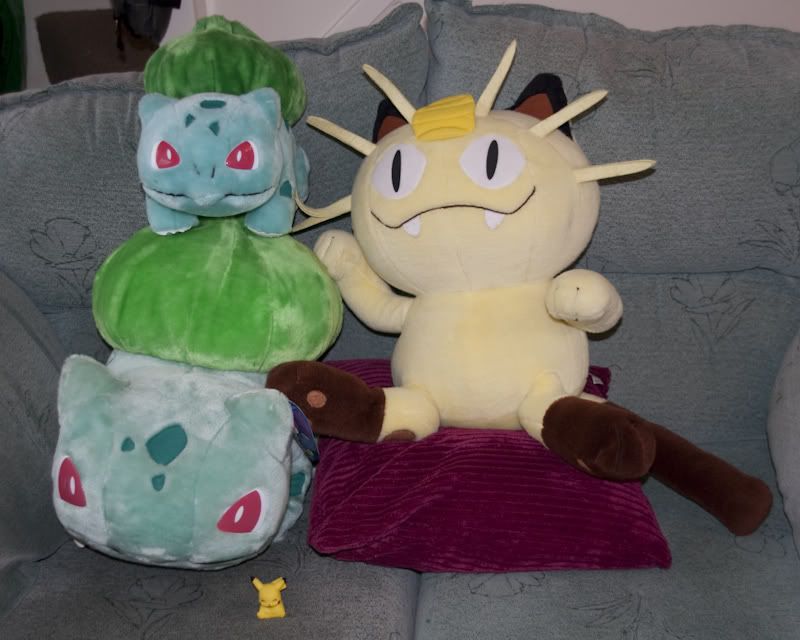 Big fellas together.

Now to the tiny side of things!

Straps! Two lanyards and two Mew phone straps to be precise. Super cute artwork. :)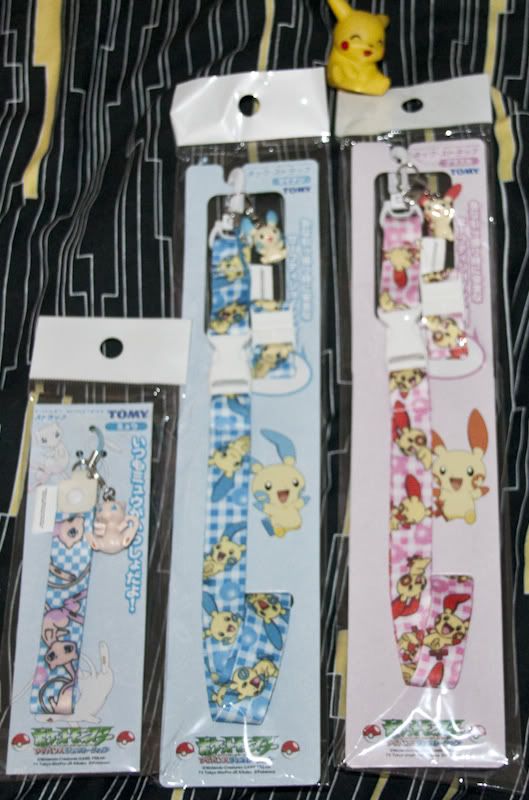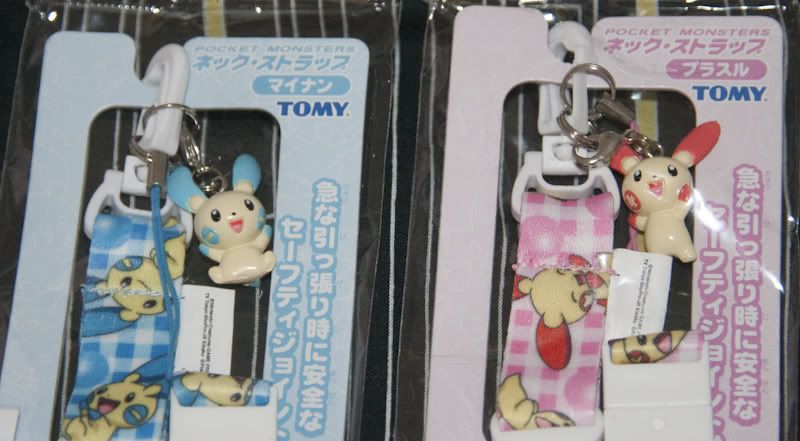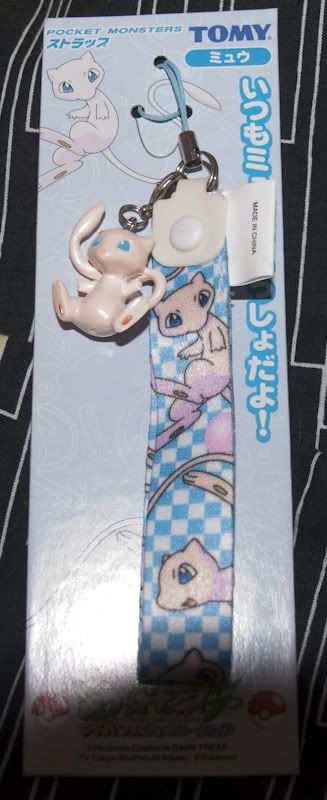 My kids collection is slowly growing...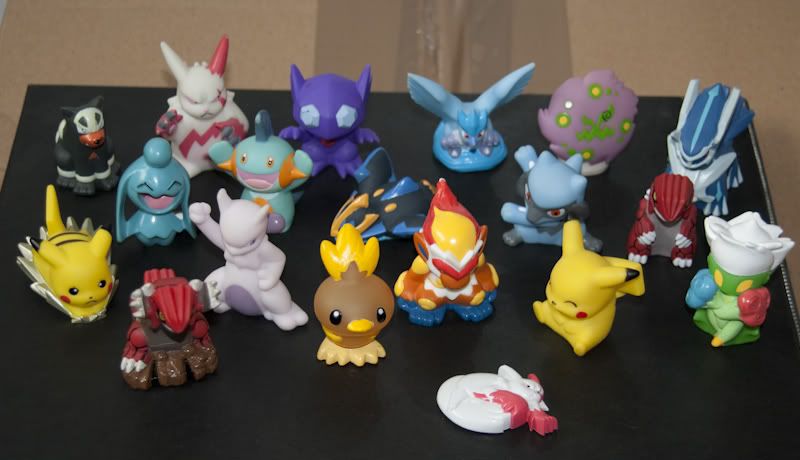 And my two bootie eeveelutions missed the update post last time..