So I'm slicing my Pokedoll (and plush) collection down again <.<; because I could use some shelf space for some Krookodilez (and Murkrows). I've got a few plush up for offers below as well as straight sales so please take a look!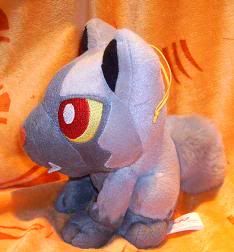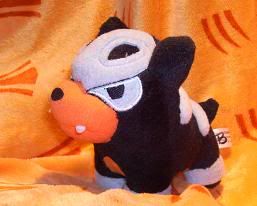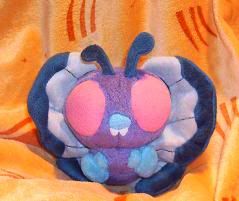 Taking offers until Sunday May 8th.

So I'm not really looking to trade for these (unless you've got some Gurren Lagann merch out there....)

I reserve the right not to sell an item if the offers aren't quite what I'm hoping for :)

Things to keep in mind:: -Will hold for 24 hours. :3 (Unless asked for more time)
-Payment is due within 24 hours (Echecks are ok!)
-I ship from the USA
-I will sometimes re-use bubblemailers because I'm a recycling hippie. If that's a problem let me know.
-I will not ship internationally. Sorry.
-Minimum order of $2.00 please!
-Paypal ONLY
-I am not responsible for items once they end up shipped out. If you want insurance ask for it. You are expected to cover the fee for this if you want it.
-I do not put tracking on all of the items that I ship out. If you want tracking you must specify it at the time of purchase. There is also a flat $2.00 fee for tracking.
-Please note for offers:: I will take offers until bids dye down. Also please note that I might not sell--depending on offers.
-Please do not ask for shipping quotes if you do not have the intention to purchase. It's a waste of my time and yours. :3

OFFERS -- For offers I don't mind if you pay within the next few days of auction ending :3 Just please not more than 2-3 days!



Houndour Pokedoll
-Mint with butt tag (it does have the letter 'B' on it because it was previously owned, just drawn on with marker)
Starts at $60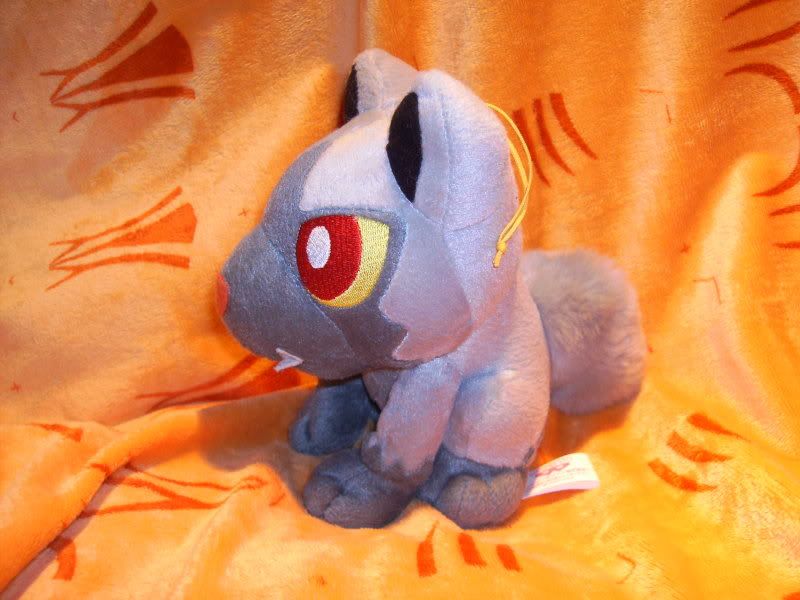 Poochyena UFO
-Mint with butt tag and hang tag
-Teeth are felt and have split but could be easily fixed with glue
Starts at $45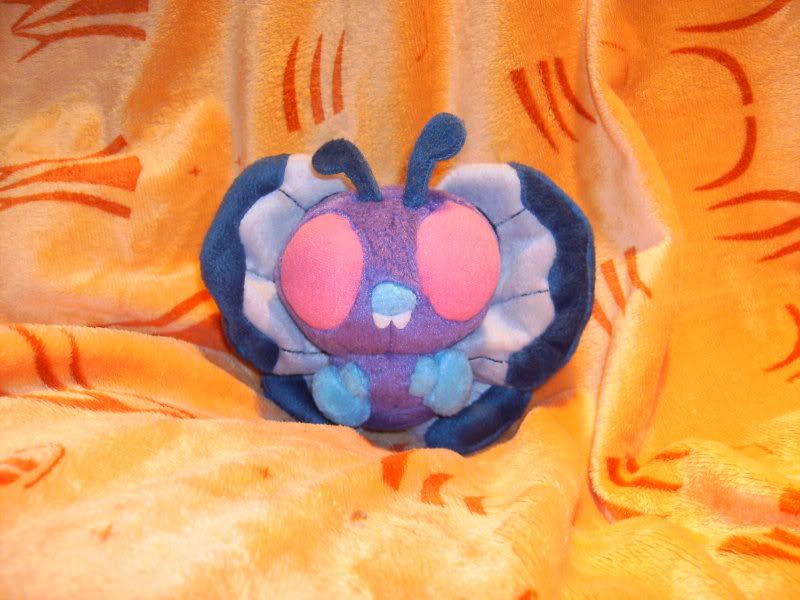 Butterfree Pokedoll
-Mint with butt tag
-Darker minky version
Starts at $45

SALES



Rayquaza Pokedoll and DX Rayquaza Pokedoll
-Mint with tag -Mint with butt tag
$25 $50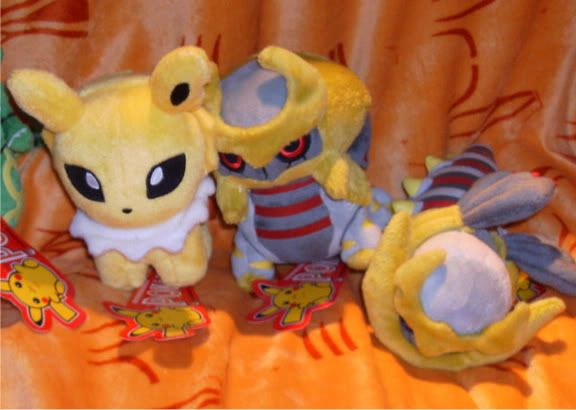 'Pokedoll' Tag Pokedolls-- all mint with butt and paper tags
Jolteon: $30
Giratina: $30
'Origin' Giratina: $25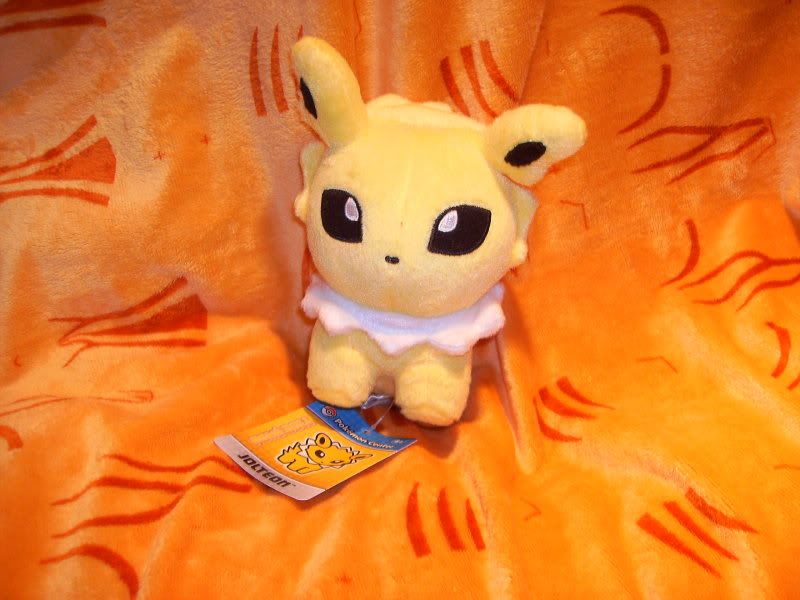 Nintendo World Jolteon
-Mint with paper and butt tag
$25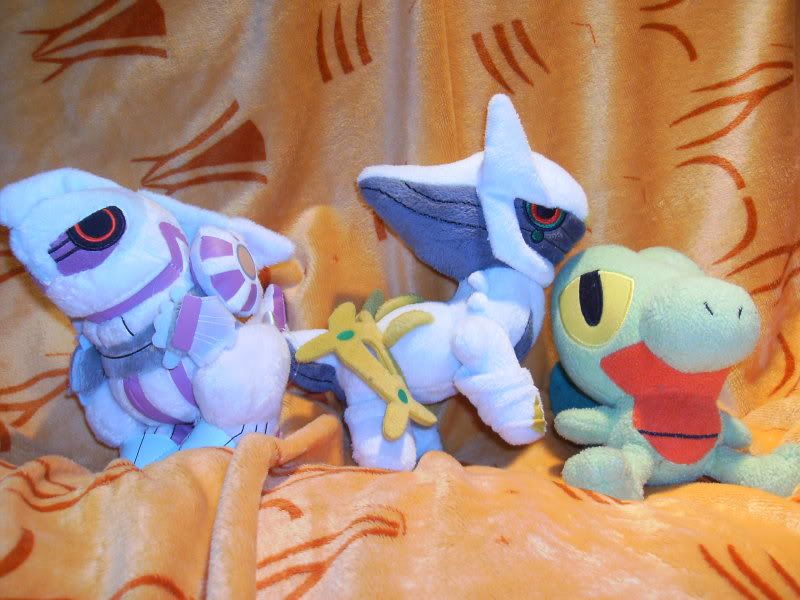 Mint Palkia Pokedoll-- Mint with Butt tag: $20
Arceus Pokedoll-- Mint with Butt tag: $20
Treecko Pokedoll--Loved-- $15---ON HOLD (royalballoon)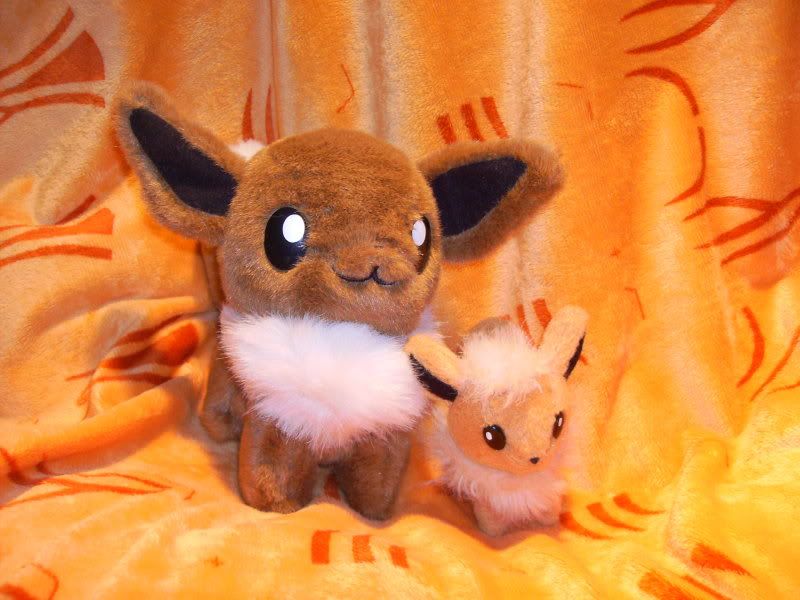 Tomy Eevee-- Mint with butt tag-- $25
Eevee Friends Plush-- $20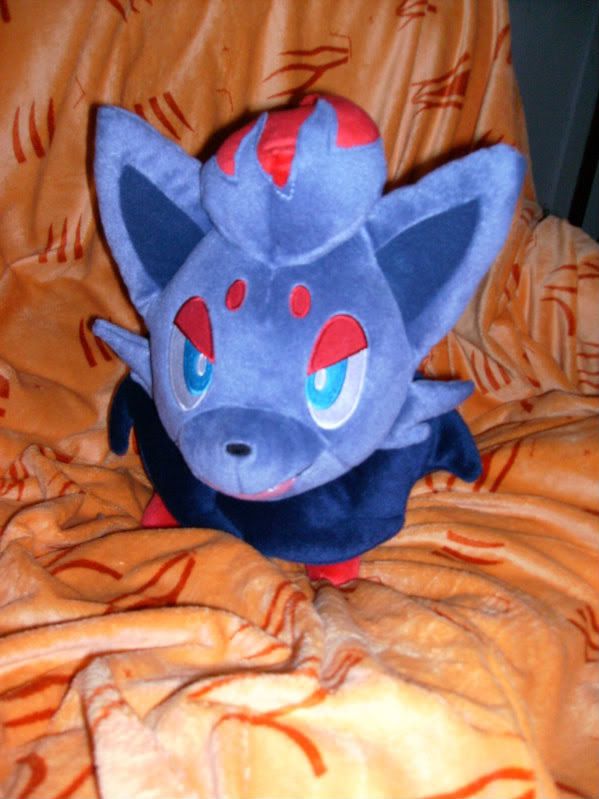 Large Talking Zorua Plush
-Fresh out of the box and minty
-Still jabbers away
$50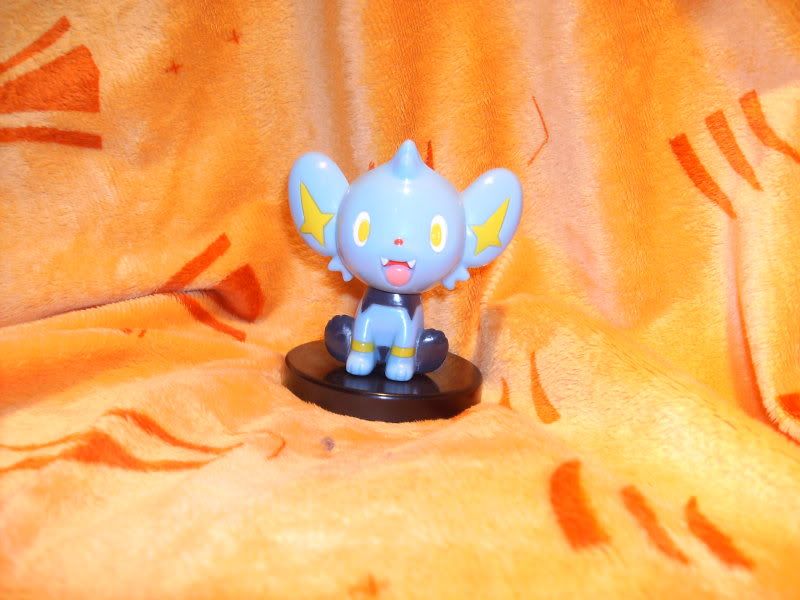 Shinx Bobblehead
-Clean, no scratches or damage
$30