ATTENTION FOR ALL WHO TOOK PART!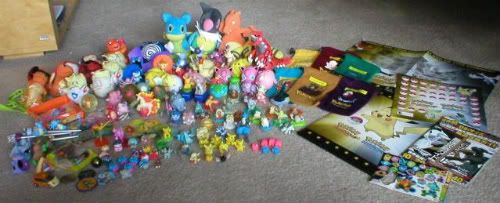 Okay guys we didn't raise the full amount
hebilea was looking for, but she's kindly accepted to take the claims on the items that you may have bid on! so check the spreadsheet and make payment 1

https://spreadsheets.google.com/ccc?key=0Agv67-dTl2U4dGdzaUlORGoyaDk5TVZHZ2paMmd2OXc&authkey=CI6yuX8&hl=en#gid=0
Spreadsheet is here

Payment 1 needs to be sent to
hebilea themself, since it's much easier - so send Payment 1 to shiroihebi.lea(@)gmail.com and remember to mark your LJ user, items won & "hebitheivan GA payment 1" in the comments box on paypal. This makes it easier to tell who has payed

ALSO mark that you've payed and put your location on the spreadsheet once you've sent payment 1, it's easier for me to keep track of who has payed myself, and also tells me where shipping needs to go to.

Please get your payments in quick so this lot can be shipped out people!

Now enough of that stuff! My custom Pokedolls from
system69 Check them out under the CUT!!



First up my Typhlosion! OMG He's so perfect! Lookit how cute!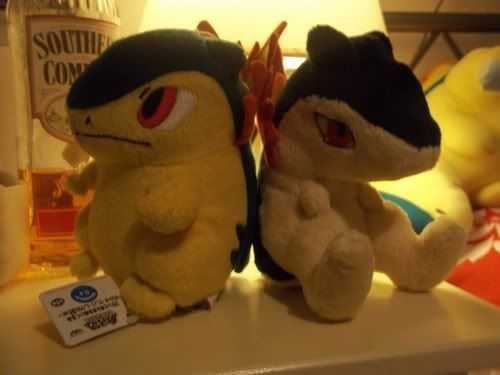 Here's a shot of him next to the official Banpresto, I prefer the Custom =P (sorry for the lighting it was night when i took this photo)



GAAAH HITMONLEE!! WHY DOES HE HAVE NO OFFICIAL PLUSH?!?! But i'm glad to know that i'm one of the only people in the world with a Hitmonlee plush (I've only ever see 1 other custom plush of him, and mine is better XDD)

what do you guys think?
system69 is awesome, i'm hoping to get Hitmonchan done when she opens for commissions again!


Don't forget i have this GA running ATM too!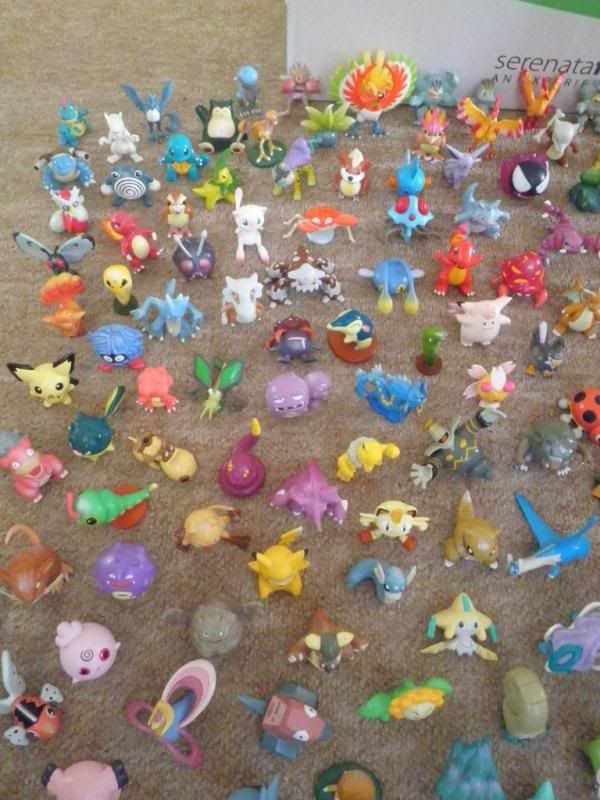 http://pkmncollectors.livejournal.com/9110225.html -It's here

We're doing very well! And there's tones of good Tomy's available!

So guys i have a question for you, What are you're favourite 5 Pokemon per Gen? For example mine are:

Hitmonlee, Cyndaquil, Kyogre, Magmortar & Snivy

Mine don't have a pattern, like they're not all the same type, I want to see what other peoples patterns are like!

Peace out people!