Hey guys my slots for May are now open for my custom plushies if your intrested please click on the banner above or if you wanna check out more of my plushies click on the thumbnail pictures below. I graduated with my Degree in Fine Arts today so I want to get some plushies done before I have to go into the world and get a real job >.<. lolz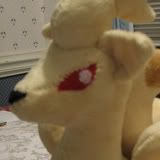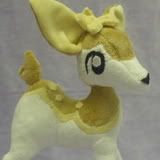 Also I had a few questions for people out there who are intrested in to scaled plushies and what would be a good idea to make.
I was wondering what would be the best way to go about doing it to sell. I was thinking about either making a full scale eevee evolution and auctioning it or having an auction for a slot to choose which one you would want done instead of me just picking one and making it. Any opinions would be great because I would be afraid to sink a lot of money into a rather large plush if no one would be intrested in it. Thanks XD.